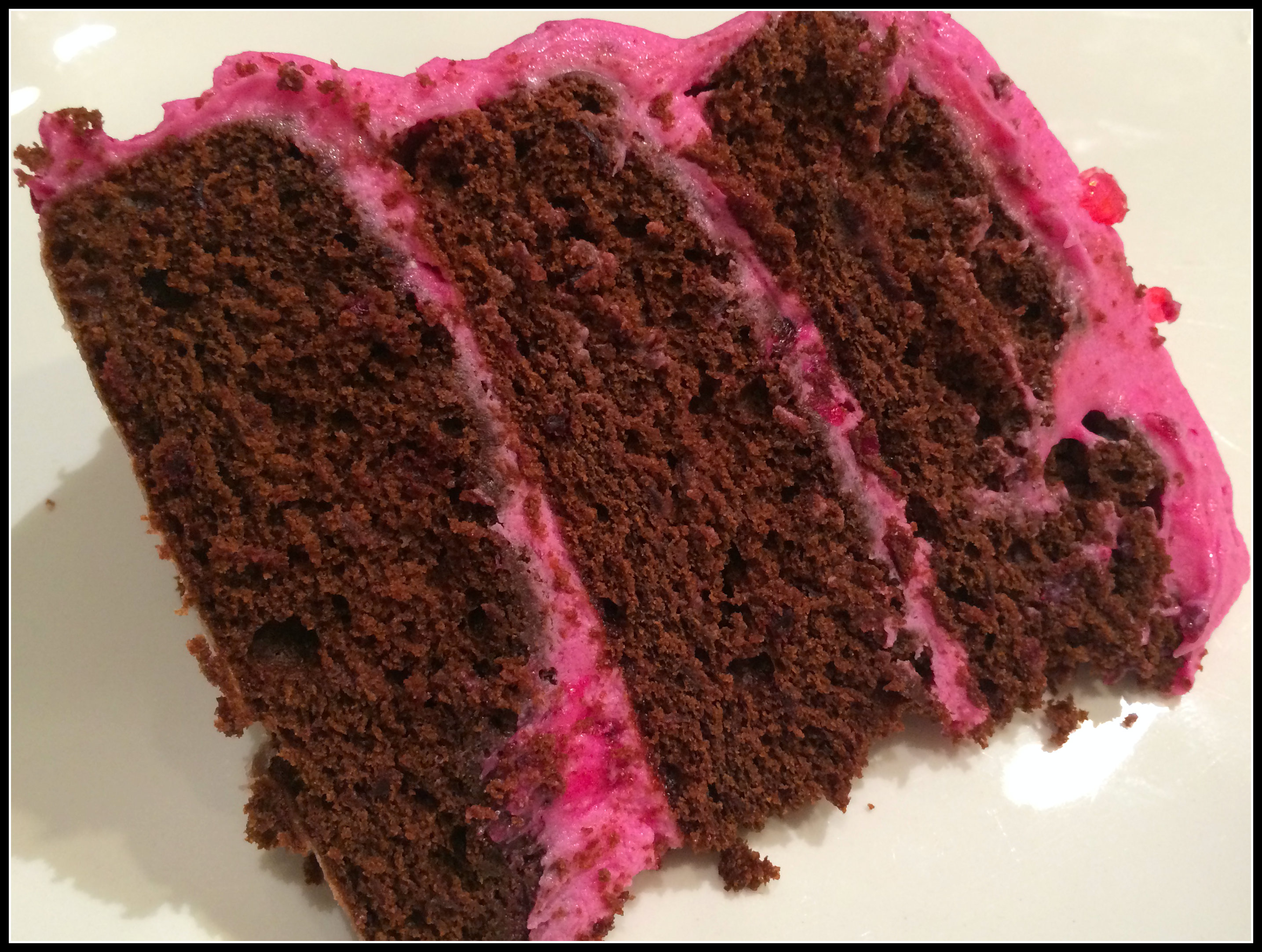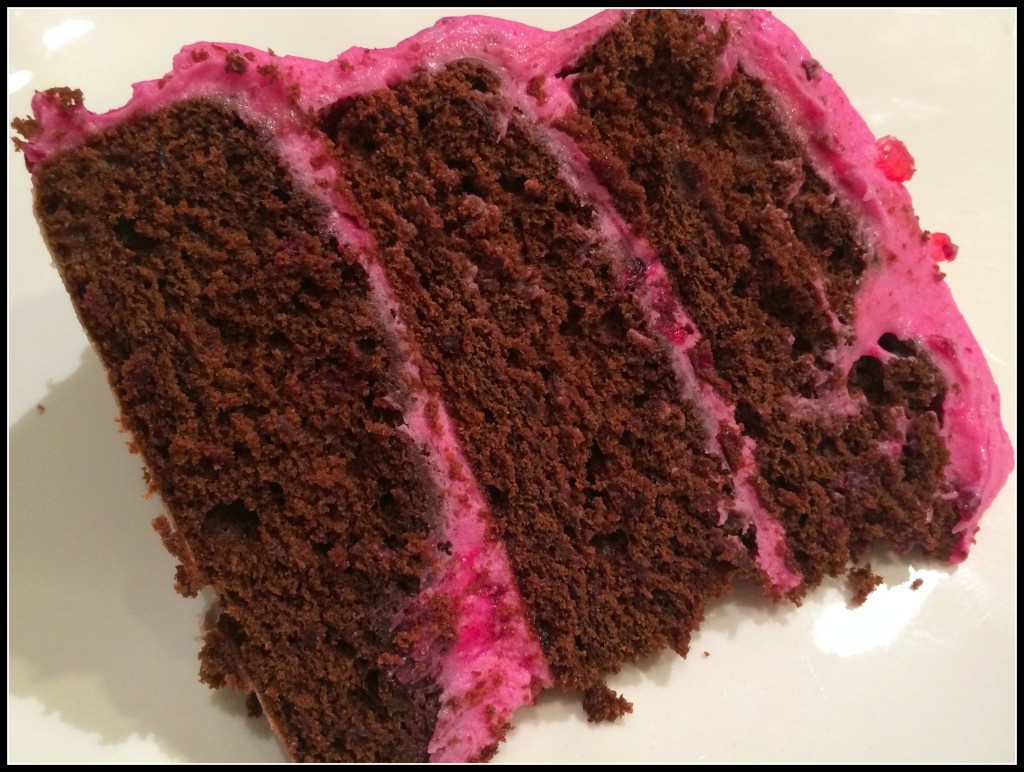 I made beautiful beet cake as a prank.  When we have family BBQs, the texts go around saying "what are you bringing?"  I have one sister brings delicious appetizers and another who is always good for wine.  I make desserts (imagine that) and will usually throw out an idea.  If I don't hear back, I threaten to make beet cake.
For our most recent BBQ, I didn't get a response to my dessert query and decided to follow through.  To everyone's surprise, beet cake is delicious with gorgeous pink icing.  An alternative to traditional BBQ staples, beet cake is fun, healthy and an excellent way to mix up summer treats.
Beautiful Beet Cake
Makes 1 3-layer cake, serves 12
Ingredients:
Beet Cake:
2 C beets

1 t vegetable oil

3/4 C butter, softened

1 C brown sugar

3/4 C white sugar

2 eggs

1 T vanilla extract

2 C flour

2/3 C cocoa powder

1 t baking soda

1/2 t baking powder

1 t salt

1 1/4 C buttermilk
Beet Frosting:
1/4 C beets

1 C unsalted butter, softened

8 oz cream cheese, softened

5 C powdered sugar

1 T vanilla extract

2 t milk

1 t fresh lemon juice

Can of sliced beets for decoration (optional)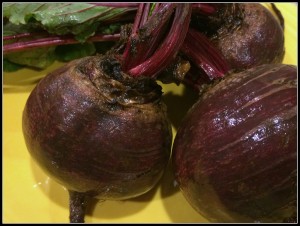 Directions:
To begin, roast 3 medium-sized beets.  Wash and trim ends.  Place in foil with vegetable oil.  Seal foil and bake in 357 degree oven for about an hour.  Fork can pierce easily through beet when cooked.
Cool.  Peel and shred the beets with a box grater.  Can be done a day or two ahead of time.
For cake, heat oven to 350.  Grease and flour 3 round cake pans.  To make sure my cakes don't stick, I also like to trace, cut and apply a piece of parchment paper to the bottom of the cake pan.  The 45 seconds of extra work has saved major heartache. 
Using stand mixer, combine butter and sugars until light and fluffy.  Add in eggs.  Add beets and vanilla.  Scrape sides as needed.
In a separate bowl, combine flour, cocoa powder, baking powder, baking soda and salt.  Measure out buttermilk. 
Add half the dry mixture to the bowl.  Beating on low-speed, pour in half the buttermilk.  Repeat.  Try not to over mix and stop when all is incorporated.  Batter will be thick and not pourable. 
Distribute evenly between baking pans.  I had to glob it in with a spatula and spread it around.
Bake for 20-25 minutes until a toothpick inserted in the center comes out clean.  Allow to cool for 10 minutes then invert.  Thanks to your parchment liner, cakes will pop out perfectly.  Cool completely. 
To prepare frosting, use stand mixer.  Combine butter and cream cheese.  Beat in beets.  (I just had to stay that… we're almost done and I've only made one beet joke).  Add lemon juice, milk, vanilla and salt.  Add powdered sugar.
Frosting will be thick and vibrantly pink. 
Frost cake by filling in layers first then covering the outside.
To be really fun, cut canned sliced beets into little shapes.  I made hearts because everyone loves beet cake!
Recipe adapted from Joy the Baker, Chocolate Beet Cake with Beet Frosting, January 24 2012