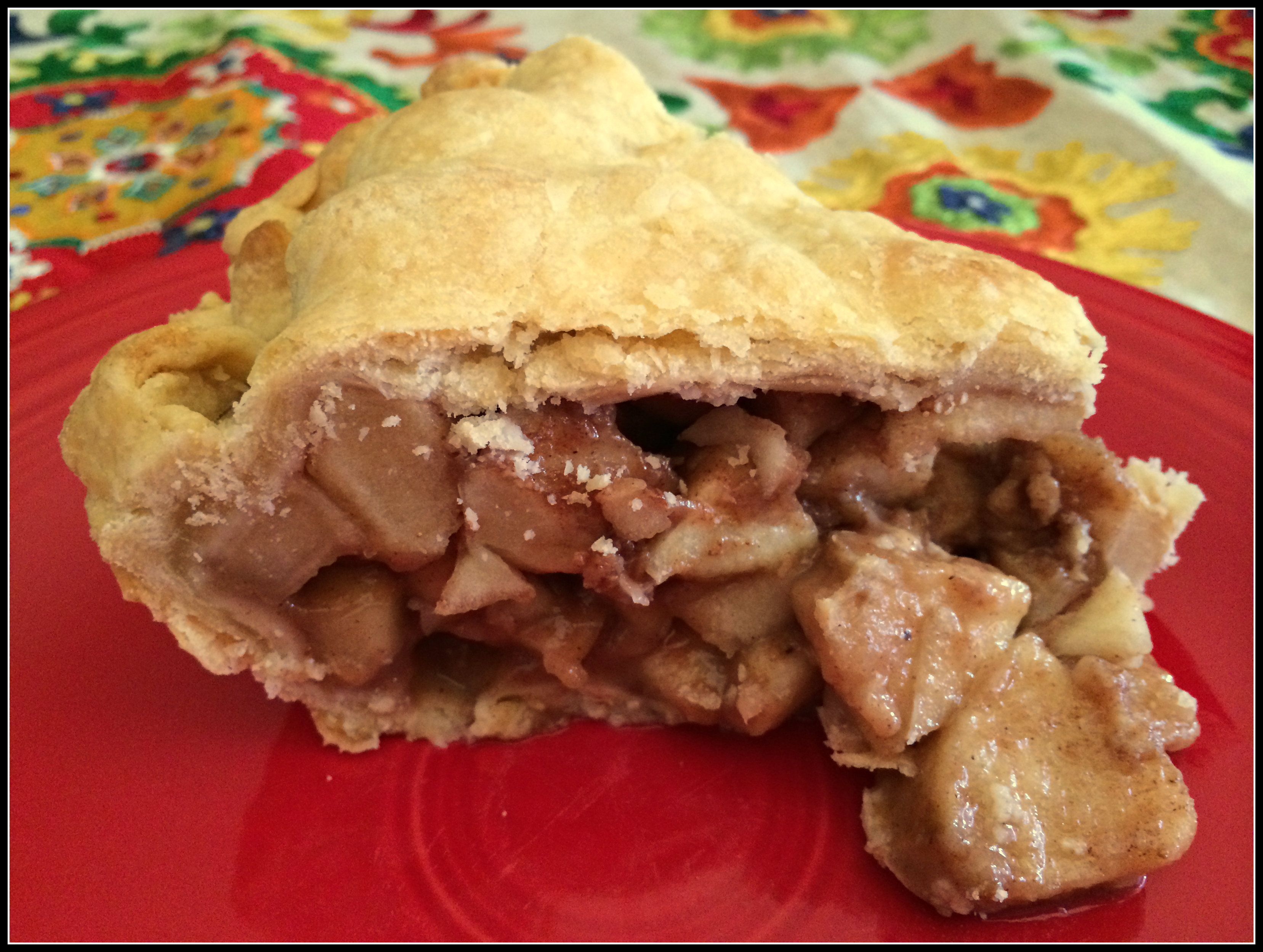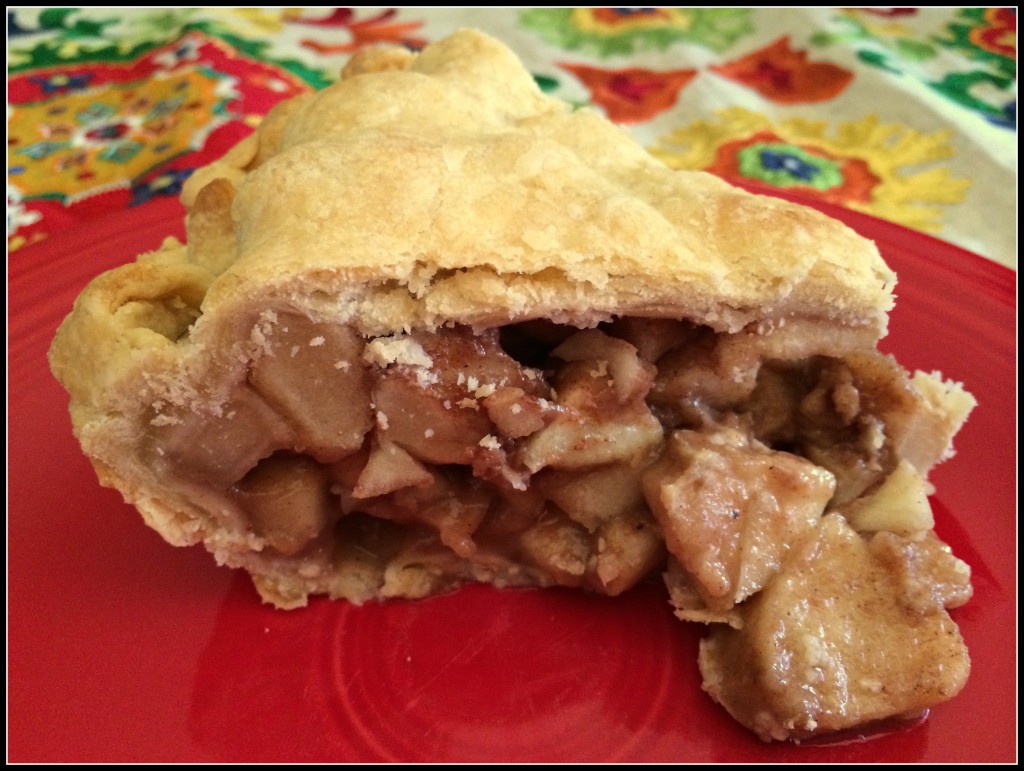 Classic apple pie is like good coffee, favorite jeans or reruns of 90s detective shows.  No matter how many times you've had it, it's something you enjoy.  I've make apple pies for Memorial Day barbeques, birthdays, other holidays and just because.  Pick good pie apples and you're in business.
I find people are funny about pie crust.  My dad swears by shortening and my mother-in-law only uses butter.  I'm equal opportunity- if it's a "tree pie" like apples, pears, peaches or cherries it gets shortening.  If it's "not a tree pie,"  like blueberries, strawberries, rhubarb or blackberries it gets a butter.  Either way, pie is delicious.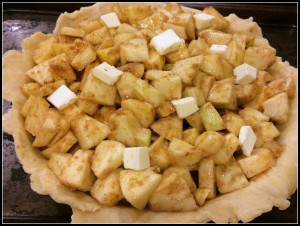 Classic Apple Pie (and both kinds of crust)
Ingredients:
Shortening crust
16 T shortening (use 1 premeasured Crisco stick)
1 t salt
 2 3/4 C flour
8ish T ice water
Butter crust
2 sticks butter, cold
3 C flour
1 1/2 salt
10ish T ice water
Apple pie filling
1/2 C sugar
1/4 C flour
1 t cinnamon
1/2 t nutmeg
1/4 t salt
8 C peeled and sliced apples (about 8 medium apples)
2 T butter, chilled
Directions:
Pie crust should be prepared 4 hours (or more) ahead.  I make mine the day before.
I used to never do this but it turns out letting the crust rest makes a better pie.  The gluten relaxes so the pie is easier to roll out and less likely to stick or have holes.  Feeling lazy?  Buy a premade crust.
To make crust, cut butter or shortening into small pieces.  Put in large bowl.  In separate bowl, mix flour and salt.
Dump flour mixture onto butter or shortening.  Use pastry cutter to combine until mixture resembles uniform sized crumbs.
Add ice water and mix using fork.  It will clump into a large ball.  If mixture is dry and crumbs remain on bottom, add water sparingly until all comes together.
Use floured hands to lightly shape into a ball.  Wrap pie crust in plastic wrap and refrigerate.
When it's time to bake, heat oven to 425.
Make pie filling by combing all filling ingredients except 2 T butter.
Cut pie crust ball in half.  On a clean, floured surface, roll out until large enough for pie pan.  I prefer a 10 inch deep dish Pyrex pan.
Lay the crust in the dish.  Fill with prepared filling.  Cut the chilled butter into small pieces.  Distribute evenly on top of filling.
Roll out second half of pie crust.  Place on top.  Seal the crust.  You can do this by a simple fold and squish or use a a fancier technique.
Cut air slits in the top.  If you forget this step your pie will find a way to release steam as the apples cook.  Usually mine busts a hole through a side of the crust and leaks all over the oven.  Don't say I didn't warn you.
Bake at 425 for 45 minutes until filling is bubbling.  Feel free to put an old cookie sheet under the pie pan if it looks like it might overflow.
Enjoy hot apple pie with ice cream, friends and family.  It goes with everything!
Adapted from "Apple Pie," Betty Crocker's New Cookbook, 1996, page 98