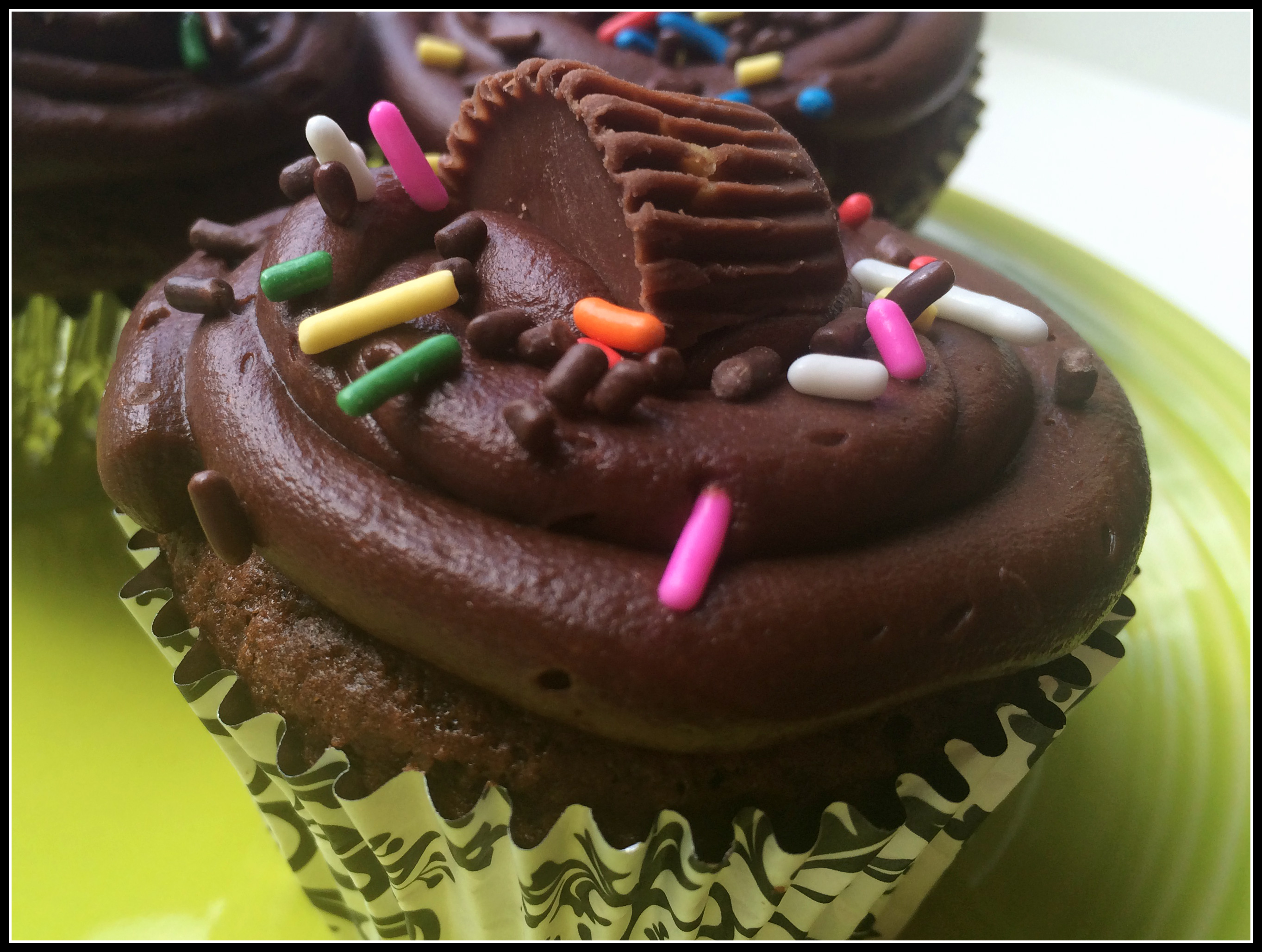 I did it again.  I forgot and SURPRISE, the night before a friend's party and I remembered we were signed up to bring treats.  Luckily, we keep a few staples in the pantry for this reason- boxed cake mix, instant pudding and mini Reese's Peanut Butter Cups.  Surprise cupcakes could be made with mini Snickers Bars, Peppermint Patties, Rolos or any other small chocolate candy.  Don't forget to freeze candy well before baking.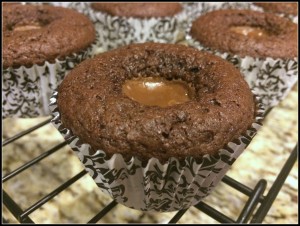 Surprise Cupcakes
Makes 24 cupcakes
Ingredients:
1 box cake mix (any brand, regular size)
1 small box instant pudding in matching flavor to cake
4 eggs
3/4 C oil
3/4 C milk
1 T vanilla
24 Reese's Peanut Butter Cup minis frozen
Favorite matching frosting (I used chocolate buttercream)
Decorations
Directions:
Heat oven to 350.  Line cupcake pan with wrappers
Combine cake mix, small box instant pudding, vanilla, eggs, milk and oil.  Mix well.  I used chocolate cake and pudding but this could be done with any flavor combination.
Distributed into pan.  There is exactly enough for 24 cupcakes.
Place frozen, unwrapped Reese's Peanut Butter Cup mini in each cupcake.
Bake for 18-22 minutes until cake is done and passes toothpick test.  Cool, frost and decorate.
Let everyone think you remembered the party and planned this recipe specifically because the host loves Reese's Peanut Butter Cups.  Forget to mention you waited to the last minute and used box cake.  No one is the wiser.  Mission accomplished.