Snappy Ginger Cookies with Orange Glaze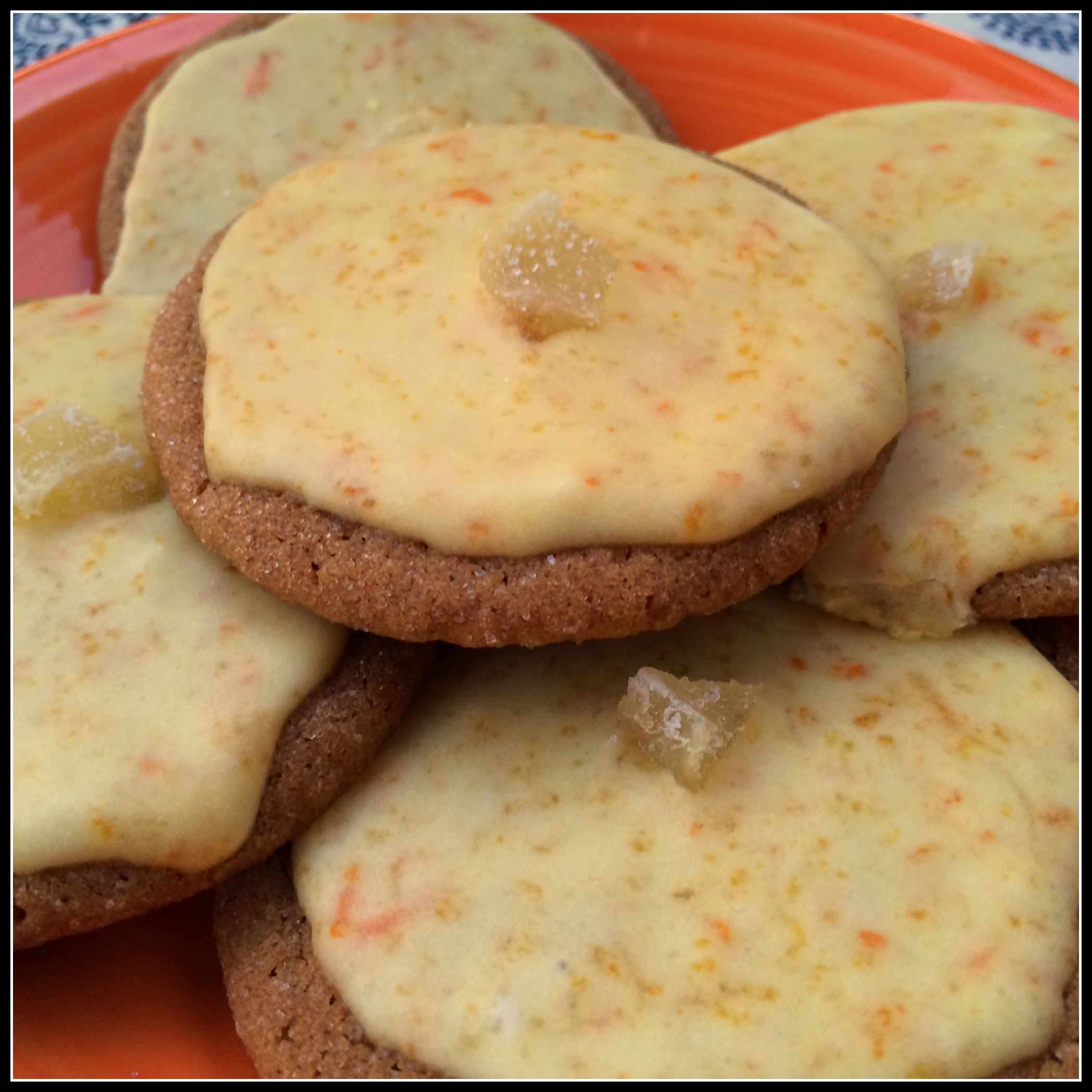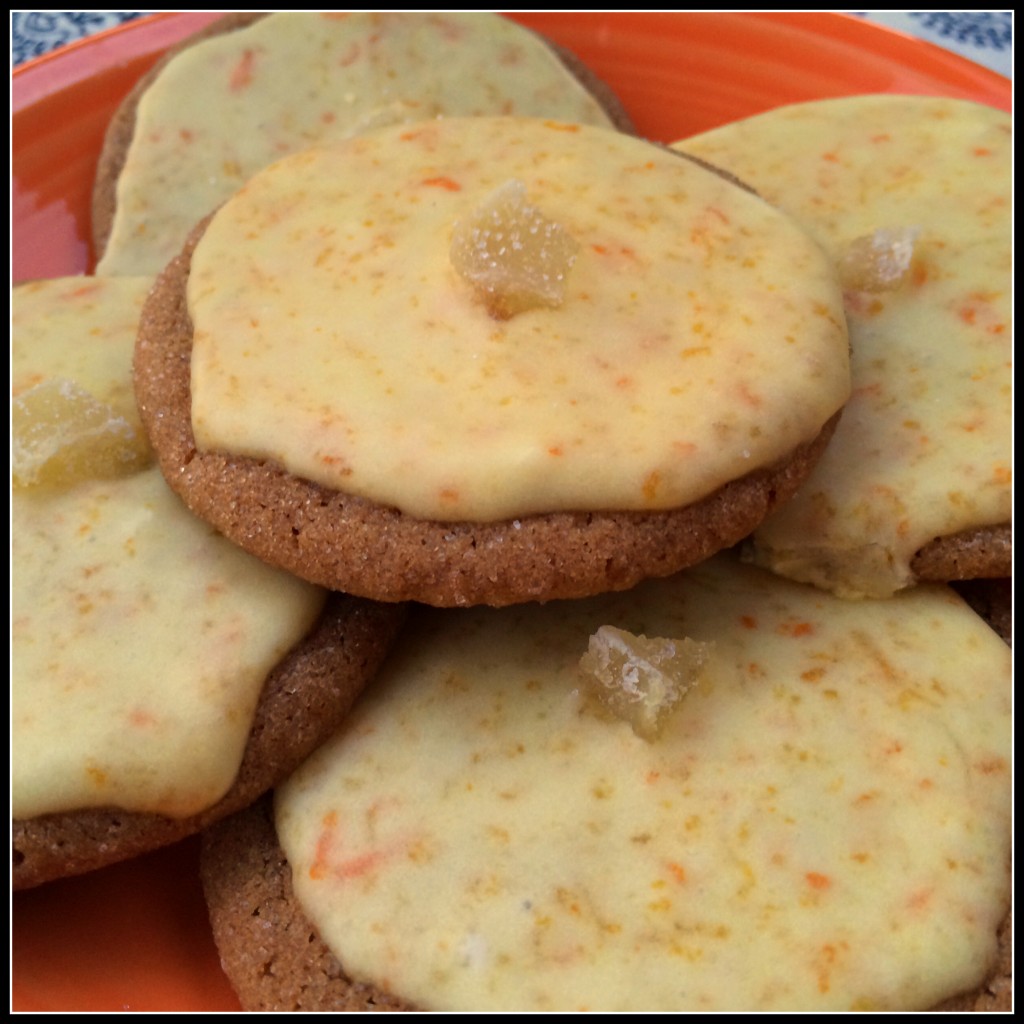 It's spring and everyone's feeling frisky.  Before I go into a coma from Easter candy, I decided to make something old fashioned and spicy.  Gingersnaps (aka snappy ginger cookies) receive a bright makeover with an orange glaze.  While I made these cookies small, the recipe easily makes giant ginger cookies also.  Just increase the bake time.
Snappy Ginger Cookies with Orange Glaze
Makes 36 cookies
Ingredients
2 1/4 C flour
3 t ground ginger
1 t baking soda
2 t ground cinnamon
3/4 t ground cloves
1/2 t salt
3/4 C butter softened (1 ½ sticks)
1 C white sugar
1 egg
1 T orange juice
1/4 C molasses
Extra white sugar for rolling
Orange Glaze
 Zest of 1 medium orange (about ¼ C)
Juice of 1 orange (about 3 T)
2 T butter, melted
2 C powdered sugar
1 t vanilla
Optional- candied ginger
 Directions
Line baking sheets with parchment paper
In stand mixer with paddle attachment, cream butter and sugar.
Add in egg, molasses and water.
Add ground ginger, baking soda, cinnamon, cloves, salt.  Scrape bottom and sides to ensure well combined.
Add flour.  Scrape bottom and sides to ensure well combined.
Refrigerate 2-3 hours.  This helps dough be less sticky.
Heat oven to 350.  Roll dough into 1 ½ inch balls in extra white sugar.  Set on cookie sheet.
Press down balls of dough with the bottom of a flat glass dipped in white sugar.  I ended up using a pickle jar and squished cookies until they were about 1/4 inch thick.
Bake 10-12 minutes.  Cool.
While cookies are baking, combine all glaze ingredients.  If the glaze appears runny, add powdered sugar at 2 T intervals until desired consistency.  If glaze is thick, add orange juice in 1 t intervals until desired consistency.
Spread out wax paper on the counter.  When cookies are cool, use a spoon to add glaze and spread it around, not touching edges.  Add candied ginger if desired.  You can also add sprinkles!  Leave cookies on wax paper, glaze will set in about an hour and harden completely overnight.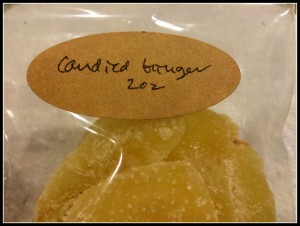 Cookie recipe based on "Big Soft Ginger Cookies" by Amy1028 at www.allrecipes.com