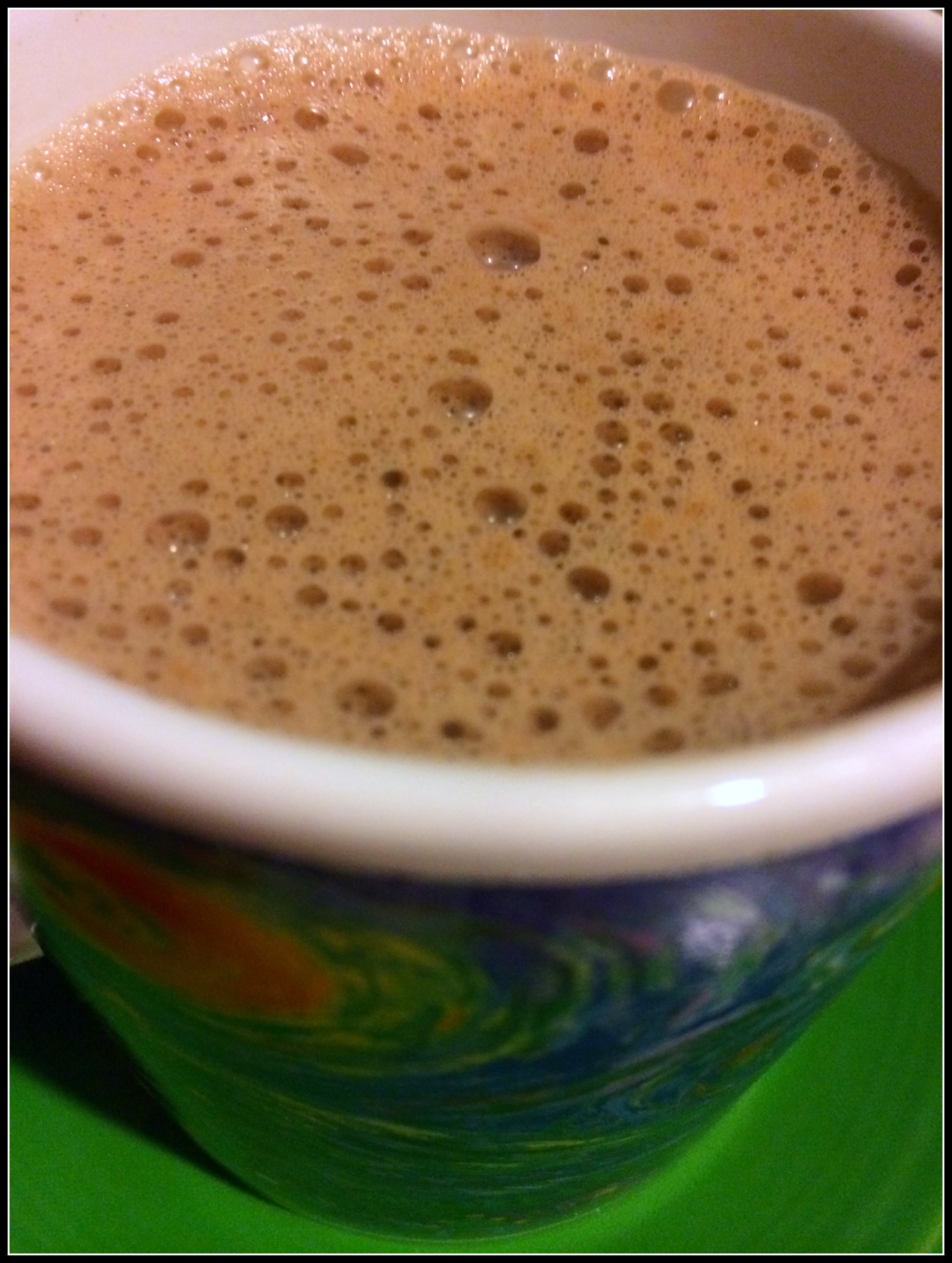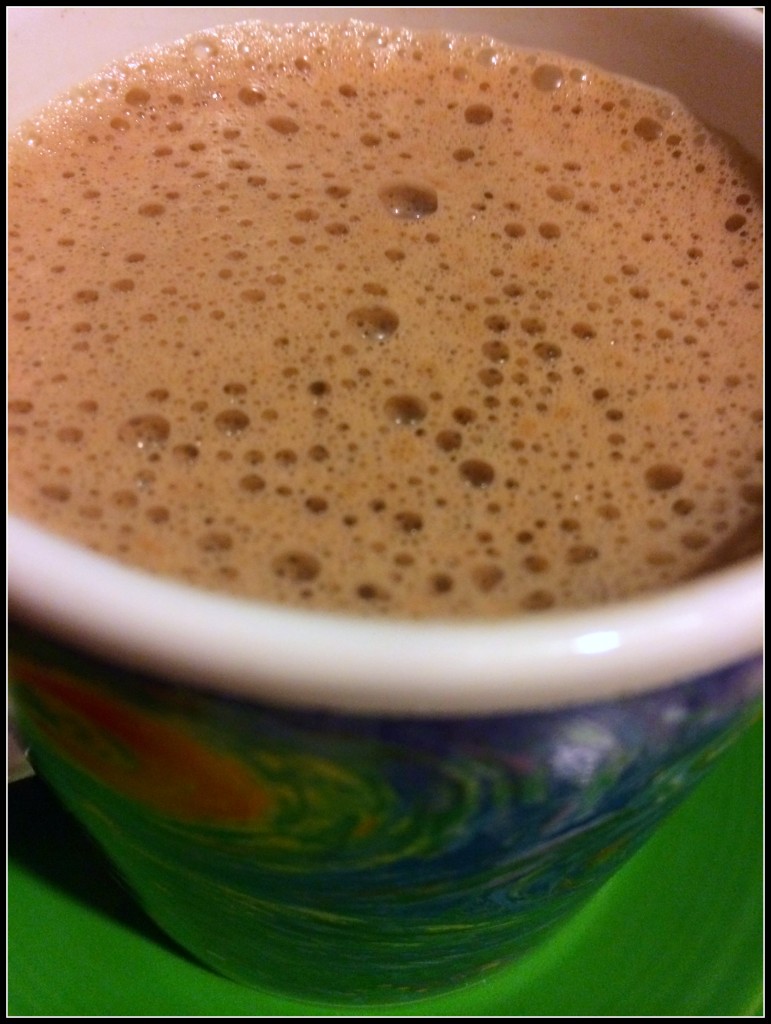 It was a dark and stormy night…  So we made hot chocolate!
It looked a little boring because I forgot marshmallows at the store…. but when we stirred in a peanut butter and no one cared.  Quick and easy, this may be the best recipe yet.
Best Hot Chocolate
Makes 6 servings
Ingredients
14oz can sweetened condensed milk
1/2 t salt
1/2 C unsweetened cocoa powder
2 t vanilla
6 C milk
Marshmallows and whipped cream (optional)
Directions
Combine sweetened condensed milk, salt, cocoa powder, vanilla in saucepan over medium low heat.
Add milk.  Stir and continue to heat until hot.  Do not boil.
Add marshmallows and/or whipped cream.
Variations
Stir in 4T creamy peanut butter
Add 1 t cinnamon
Substitute 2 t peppermint extract for the vanilla
Substitute 2 t coconut extract for the vanilla
For adults only- swap 1-2 C of milk for Baileys liquor
Original recipe from www.allrecipes.com, Creamy Hot Chocolate