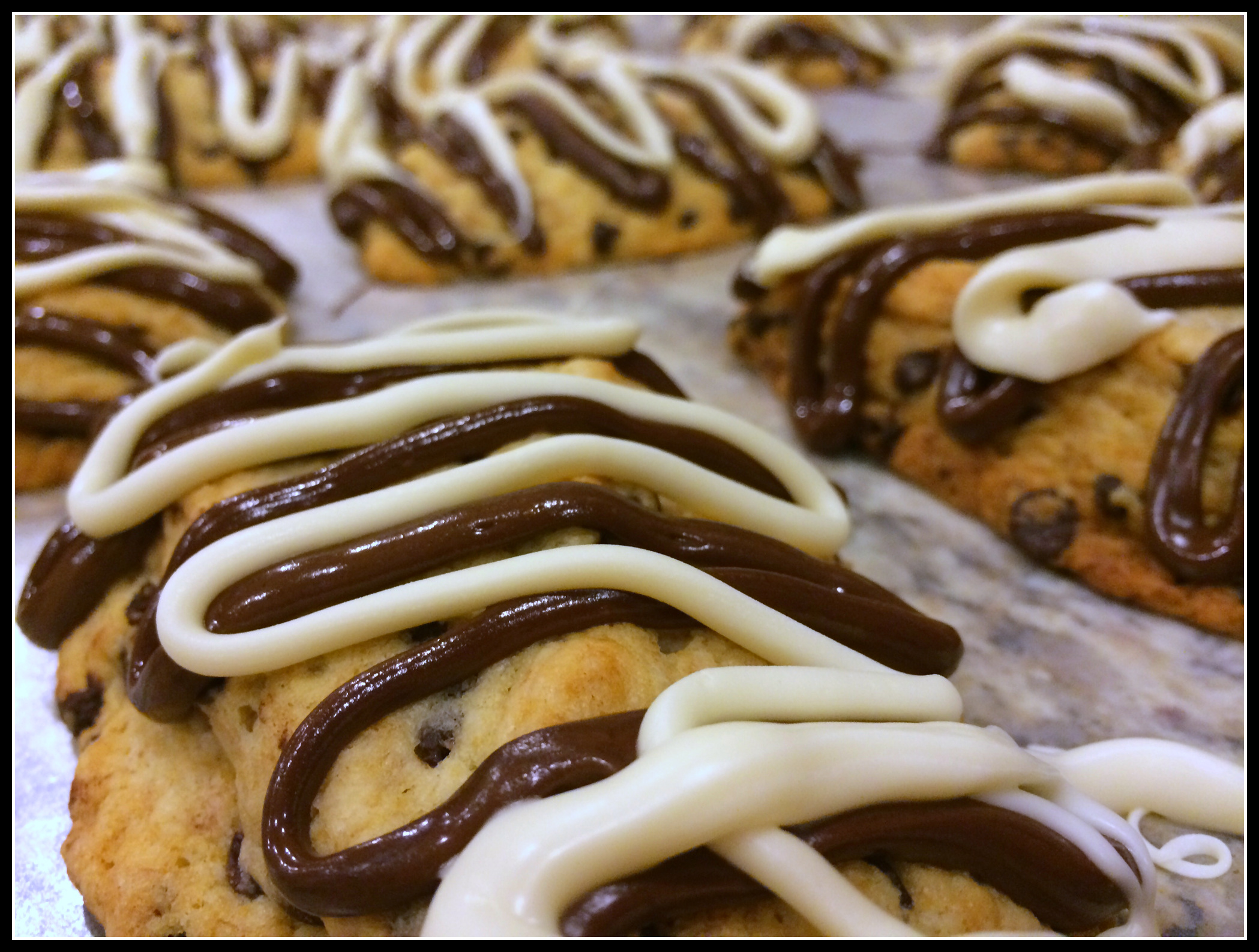 I love scones.  They remind me of what would happen if we left a muffin and a shortbread cookie alone overnight… a happy blend of indulgence and texture.  I ended up making 2 batches, one of favorite Brown Sugar Scones, and another of chocolate chip.  Both are delicious!
Chocolate Chip Scones
Makes 24 scones
Make Brown Sugar Scones with the following adjustments:
Swap 2/3 C white sugar for 2/3 C brown sugar in recipe.
Swap 2 C chocolate chips for pecans.
Instead of brown sugar glaze, drizzle with chocolate and/or white chocolate to complete.
Scones are a fun and flexible recipe.  Consider adding dried fruit, coconut or even bacon.
Original scone recipe from "Petite Vanilla Scones," Pioneer Woman, http://thepioneerwoman.com/