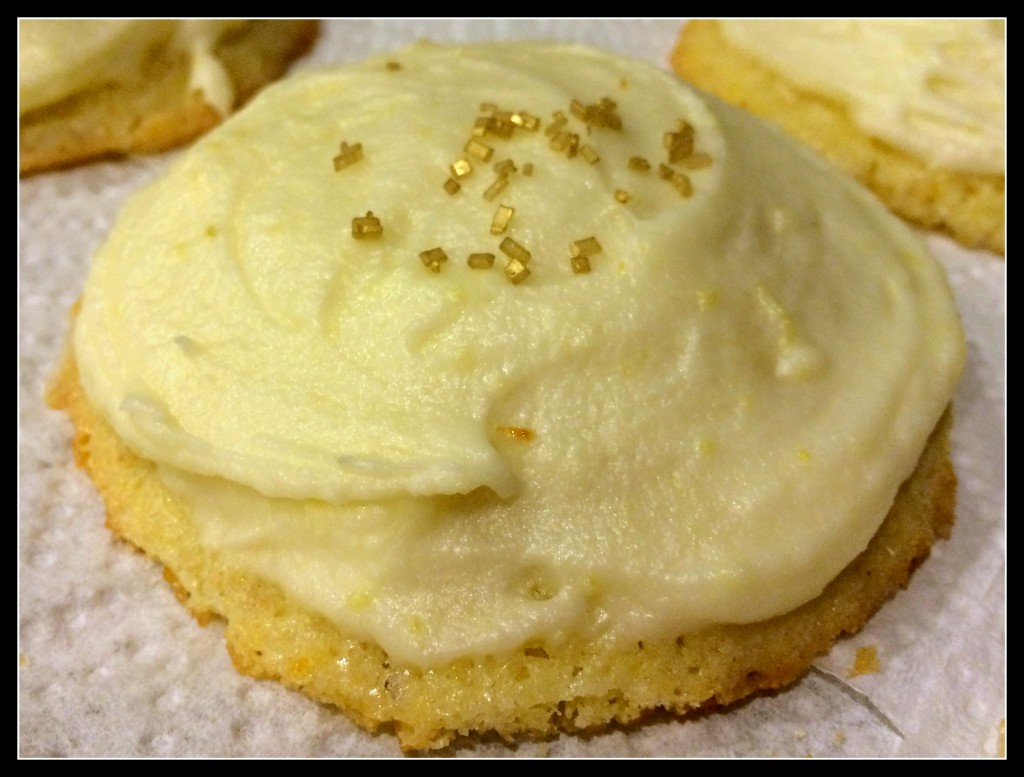 These cookies are a copycat recipe from the Nordstrom Café.  They melt in your mouth and the lemon icing is bright and creamy.  Although they require preplanning, Lemon Ricotta Cookies are an amazing addition to any event.
I make these for my sisters' birthday in January.  Happy 30th Rachel & Rebecca!  We love you!!!
Lemon Ricotta Cookies
Makes 30 cookies
Ingredients:
Cookies:
2 ½ C flour
1 T baking powder
2 t salt
1 C (2 sticks) unsalted butter at room temperature
2 C white sugar
2 eggs
1 pound whole milk ricotta cheese
6 large lemons
1 T fresh lemon juice
Icing:
1 C (2 sticks) unsalted butter at room temperature
6 C powdered sugar, sifted
½ C fresh lemon juice
Zest of 2 lemons
Directions:
Plan to make these cookies a minimum of 2 days before you need them.  3 days is better.
Day 1 Preparation- 30 minutes
Zest the lemons (scrape off the peels).  I suggest a plane grater.  Plane graters look like half a cheese grater with small holes on a stick.  They aren't expensive, mine was about $5 and way easier than a cheese grater.  Set lemon zest aside.  Put 2-3 naked lemons in the fridge, you'll need the juice for the icing.
Sift flour, baking soda and salt together.  Set aside.
Mix butter and sugar with mixer on high speed, beat until fluffy.  Add eggs 1 at a time.  Mix.
Add ricotta.  Mix.
Add lemon zest and juice.  Mix.
Add flour mixture.  Combine until incorporated.  Do not over mix.  Dough will be very soft and sticky.
Cover dough and put it in the refrigerator overnight or for at least 8 hours.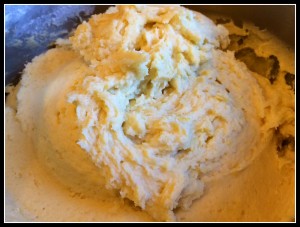 Day 2 Preparation- 30 minutes
Find 2 large, rimmed cookie sheets.  Remove dough from refrigerator.
Scoop out dough in 2 inch diameter balls.  I like to roll mine in extra granulated sugar to help with sticking.  Arrange on cookie sheets.  They can be close together.
Freeze overnight or for at least 8 hours.  Once dough balls are frozen they can be put into a freezer bag and kept for up to 2 weeks.  Squeeze out as much air as possible.
Day 3 (or whenever you want to bake them)- 1.5 hours
Heat oven to 325.  Line 2 rimmed baking sheets with parchment paper.
Set balls of frozen dough at least 3-4 inches apart on cookie sheet.  I prefer to bake 5 at a time.  These cookies spread out and can stick together if crowded.
Bake 25 minutes or until edges are golden brown.  Remove from oven, let cookies cool on sheet before removing.  After 10 minutes, carefully transfer to wire rack to finish cooling.
While you're waiting for cookies to bake, prepare the icing.
For icing, beat butter and powdered sugar together with hand mixer.  Add lemon juice and zest.
When cookies are completely cool put at least a tablespoon of icing in the middle and spread almost to the edges.  Add more if you like.  Icing sets after a few hours.
Serve within 2 days.  Keep in fridge due to ricotta.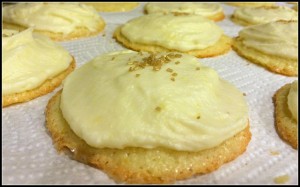 Adapted from Lemon Ricotta Cookies with Lemon Glaze, Food Network, by Giada De Laurentiis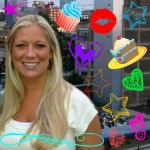 I'm a self-taught Betty Crocker. Food should be pretty, delicious and have sprinkles. Professionally I'm a clinical social worker. Follow me on Facebook and Pinterest- Sugar and Spice Baking Blog- for great recipes, amazing restaurants and culinary adventures.