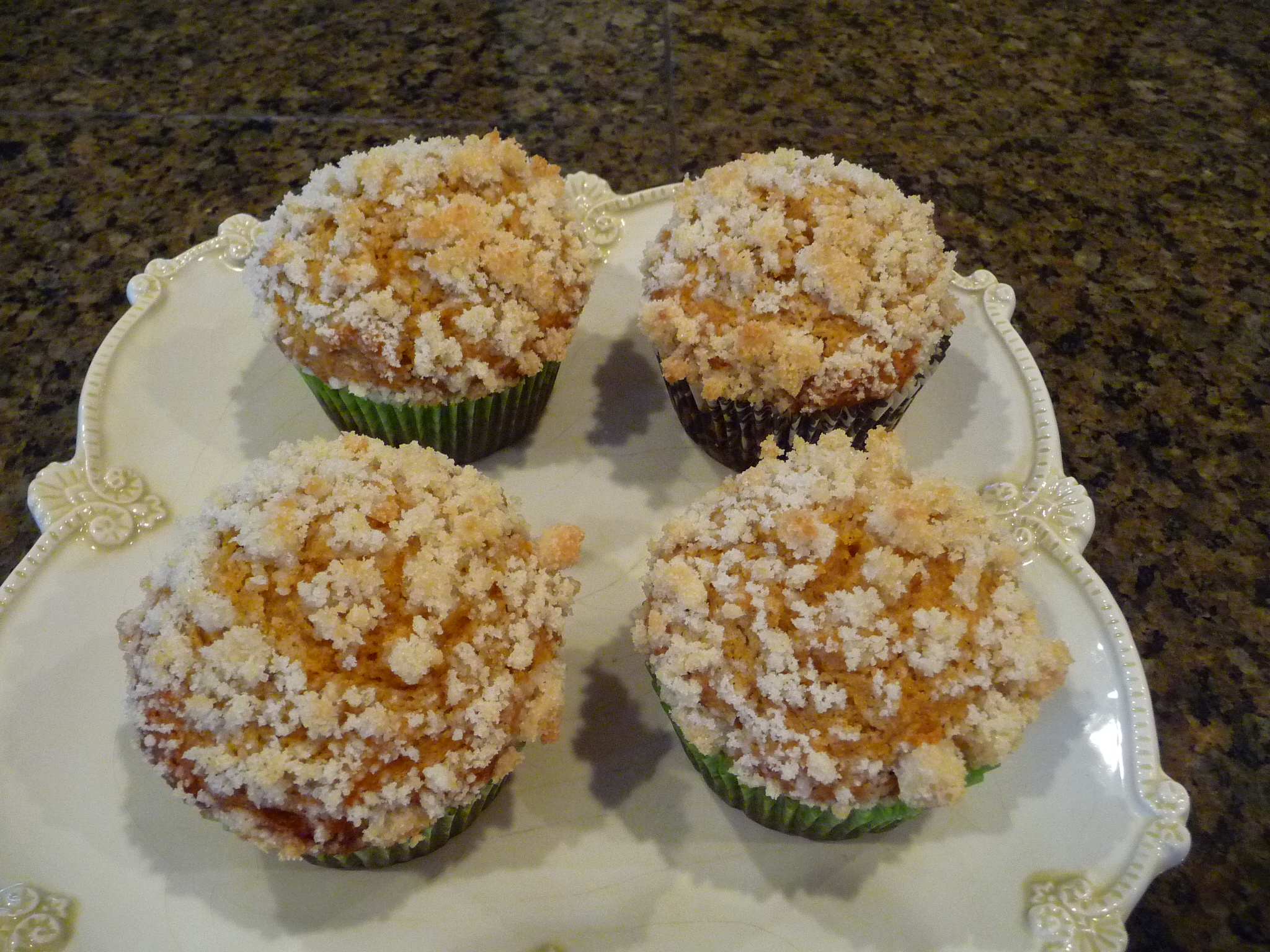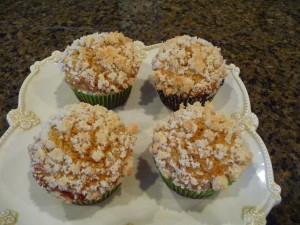 Did you know you can bake with butternut squash? You can! Butternut squash lends a honey-molasses taste to muffins, slightly reminiscent of pumpkin, though not as dense. This particular recipe is topped with a tasty shortbread streusel.
Butternut Squash Muffins adapted slightly from Tartlet Sweets
recipe yield: 15 muffins
For butternut squash puree
1 large butternut
squash, halved lengthways and scraped of seeds
For streusel
1/2 cup sugar
1/4 cup plus 2 Tbsp flour
3 Tbsp. cold butter, cubed
For muffins
2 cups flour
1 tsp. baking soda
1 tsp. baking powder
1/2 tsp. ground nutmeg
1/2 tsp. ground cloves
1/4 tsp. ground ginger
1/8 tsp. ground cardamom
1/2 tsp. salt
1 1/2 cups butternut squash puree
1/4 cup coconut oil
1/2 cup brown sugar
1/2 cup sugar
2 eggs
1 tsp. vanilla
Make squash puree. Preheat oven to 400 degrees F and line a cookie sheet with foil. Place butternut squash cut side down on the cookie sheet. Roast until fork tender, about 30 minutes (depending on the size of the squash). Let cool for 15-20 minutes. When cool enough to handle, scrape the soft squash from the skin into a fine mesh strainer. Press the squash lightly with a spatula to remove excess juices then transfer to a food processor and process until smooth. Refrigerate puree until ready to use. (Puree can be made ahead of time and refrigerated in an airtight container overnight for fresh muffins in the morning, as can the streusel topping.) Or for easier prep, purchase prewashed and precut butternut squash, toss cubes with olive oil & sea salt and roast in a 400* oven for 30 minutes, cool slightly then puree.
Make streusel. In a small bowl, whisk together sugar and flour. Work in butter with your fingertips until
mixture resembles coarse meal.
Make muffins. Reduce oven heat to 350 degrees F and line a regular muffin tin with baking cups. In a large bowl, whisk flour, baking soda, baking powder, spices, and salt to combine. In the bowl of a stand mixer fitted with the paddle attachment, mix together the butternut squash puree, oil, and sugars on low until combined. Add eggs one at a time, mixing well after each. Add vanilla and beat for a few seconds.
With mixer on low, incorporate dry ingredients until just combined. Pour batter into muffin
cups until each is about 2/3 full and sprinkle generously, completely covering the top of the batter, with streusel. Bake for 20-25 minutes, until a toothpick inserted into the center comes out clean and tops spring back when lightly pressed. Cool in the pan for 5 minutes then transfer to a wire rack to cool completely.