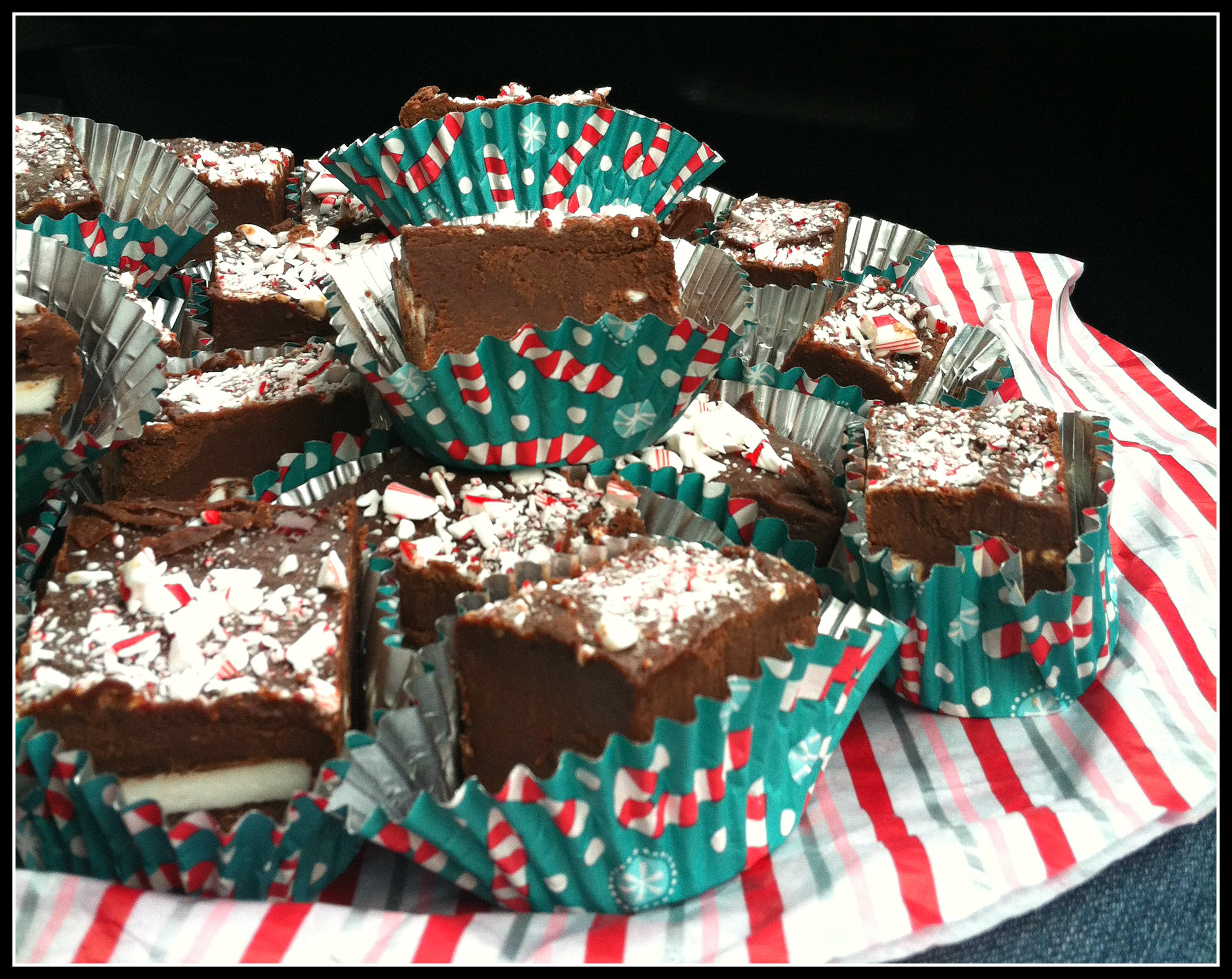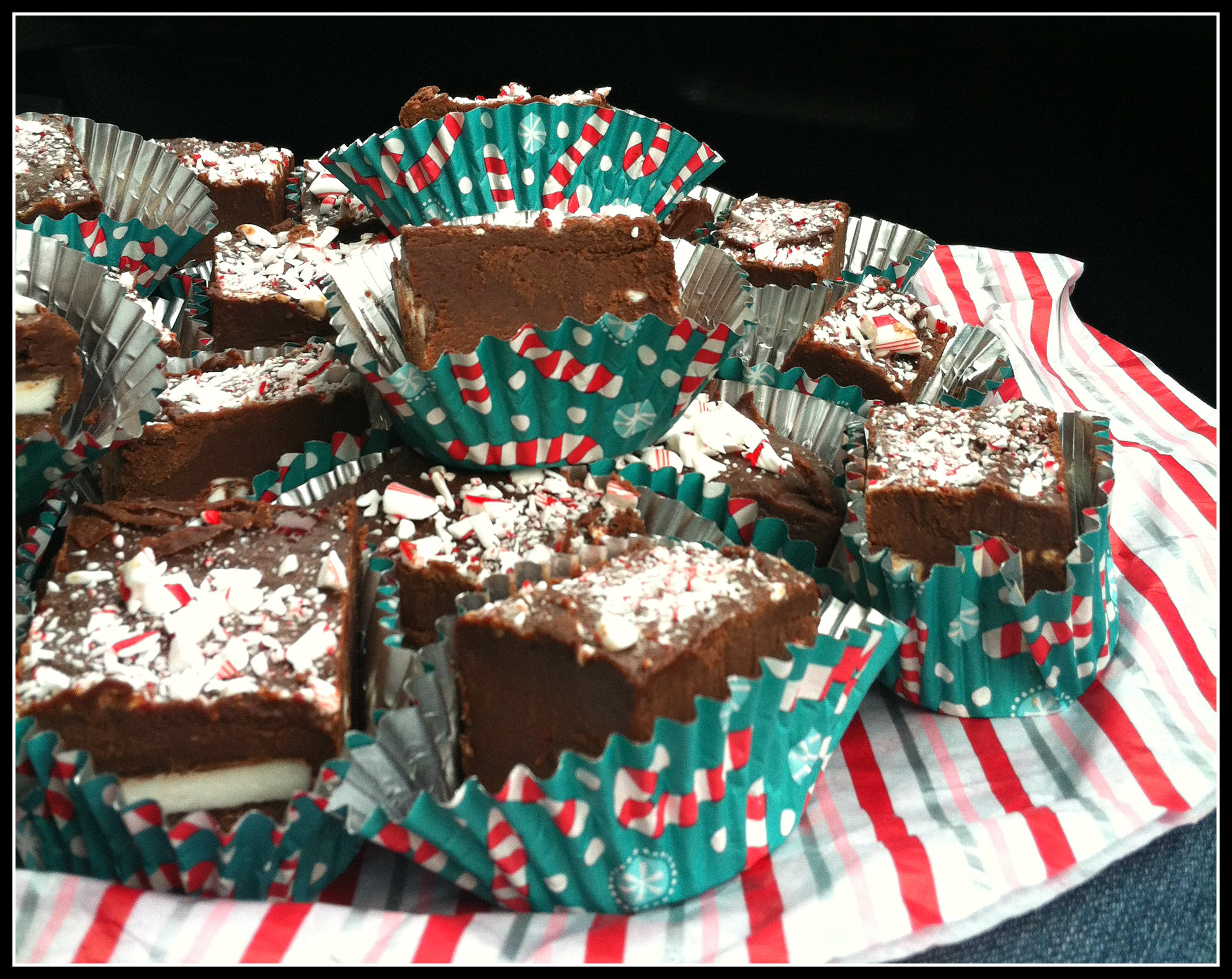 Fantastic Fudge always turns out.  It's a flexible recipe that takes well to your favorite additional ingredients.
Fantastic Fudge variations:
Holiday- unwrapped peppermint patties in the middle, crushed candy canes on top
Snickers- sliced Snickers candy bars in the middle, salted peanuts with caramel drizzle on top.  For caramel drizzle, unwrap a few caramels and melt in 30 second microwave bursts
Rocky Road- mini marshmallows and walnuts in the middle and on top
Almond Joy- mini candy bars and extra almonds in the middle, shredded coconut on top
Turtle Crunch- mini pretzels in the middle with caramel drizzle, pecans and caramel on top
Gummy Bear- layer gummy bears in the middle and on top
Smores- mini marshmallows and graham cracker crumbs in middle and on top
Anything else your family enjoys!  Similar to ice cream toppings, more creative = more fun
Fantastic Fudge
Makes 1 8×8 pan.  Double for 9×13 batch.
Ingredients
1 7oz jar marshmallow crème
1 1/2 C white sugar
2/3 C evaporated milk
1/4 C butter (1/2 stick)
1/2 t salt
3 C good quality semi-sweet chocolate chips
1 T vanilla extract
Your favorite additional ingredients
Directions
Line 8×8 baking pan with foil.  Leave some hanging over the sides.  Prepare additional ingredients if using.  Set aside.
In a large saucepan over medium heat, melt butter.  Add sugar, marshmallow crème, evaporated milk and salt.  Bring to a full boil.  A full boil means the mixture will double in size and bubble.  Stir constantly for 5 minutes.  Don't be tempted to turn past medium to speed it along.  It will boil on medium and anything hotter can burn.  Burned fudge tastes terrible.
Remove from heat and stir in chocolate chips and vanilla until combined.
If using additional ingredients, pour half the fudge into prepared pan.  Quickly lay on items, placing very close without overlap.  Pour rest of the fudge and spread with spatula.  If decorating the top, quickly sprinkle and press ingredients in to place before fudge sets.
Chill for 2 hours or until firm.  Lift foil to remove fudge from pan.  Peel foil away for slicing and serving.
Adapted from Aunt Teen's Creamy Chocolate Fudge from www.allrecipes.com
Photo courtesy of Paula.  She made Fantastic Fudge holiday for family at Christmas.  Good thing as I forgot to take pictures of mine!