Late Strawberry Rhubarb Pie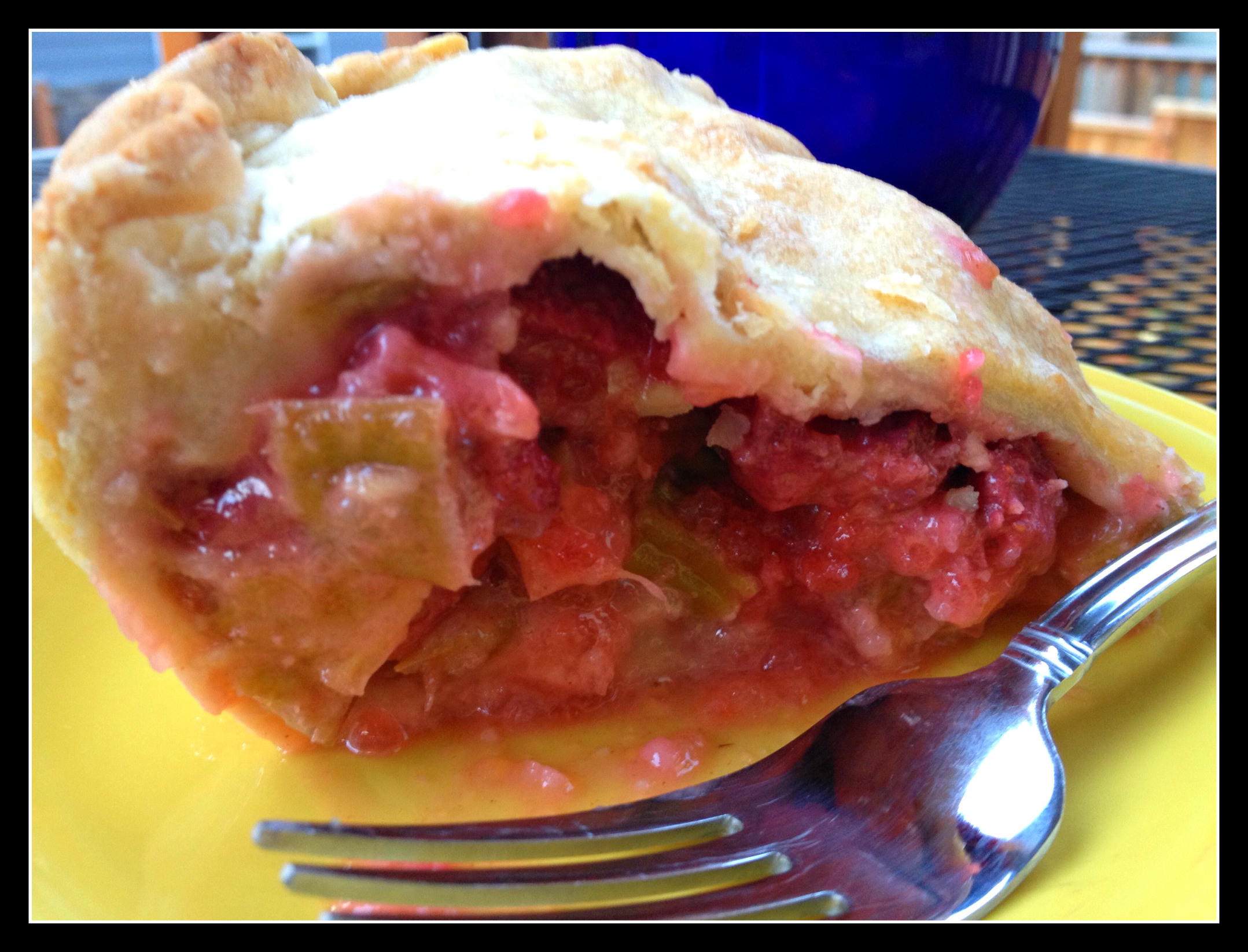 I hate fall.
I'm the only person I know who sulks at pumpkin spice lattes and Halloween.  The problem isn't really coffee or costumes, it's that winter is coming (not Game of Thrones reference).  Winter is cold.  Winter is boring.  Winter is waking up in the dark, driving in the rain, coming home in the dark, walking the dog in the rain etc.  Repeat until April.   Unfortunately winter is not optional so I'll just have to drink a pumpkin spice latte and deal with it.  Sigh.
Now that fall has officially started, we took down the garden.  As we were cleaning up I noticed our rhubarb plant had exploded with late stalks.  In protest of the changing seasons, I decided to make rhubarb pie and pretend it's June.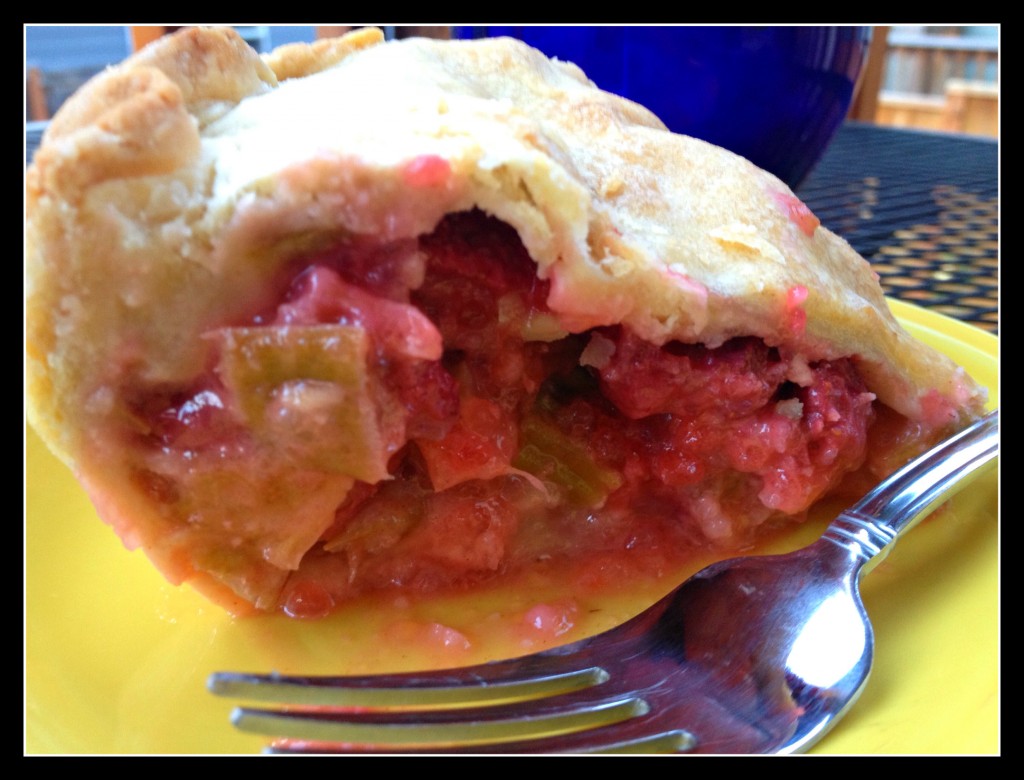 Late Rhubarb Pie
Ingredients:
Your favorite double pie crust
3 C rhubarb, washed and chopped into small pieces
3 C strawberries, washed, hulled and sliced

It's ok if the strawberries aren't perfect.  You're baking them and no one will know!

2 C sugar
2/3 C flour
½ t salt
3 T instant tapioca
¼ t cinnamon
2 T butter cubed
Directions
Heat oven to 425.
Roll out half of pie crust.  Place in pie pan.
Using large bowl, combine rhubarb, strawberries, sugar, flour, salt, tapioca and cinnamon.  Dump into pie crust.
Dot pie filling with cubed butter.
Prepare second half of pie crust, place on top.  Seal and cut slits.
Bake for approximately 45 mins until crust lightly browned and filling bubbles.
Now put on your shorts, turn up the heat in your house and eat under a bright lamp while you're wearing sunglasses.  Too weird?  Serve pie warm with ice cream instead.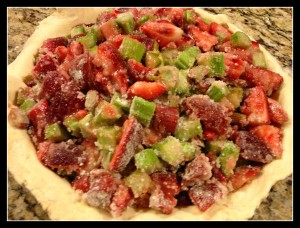 Recipe adapted from Betty Crocker's New Cookbook, 1996, page 100