Loveless Cafe Coconut Cookies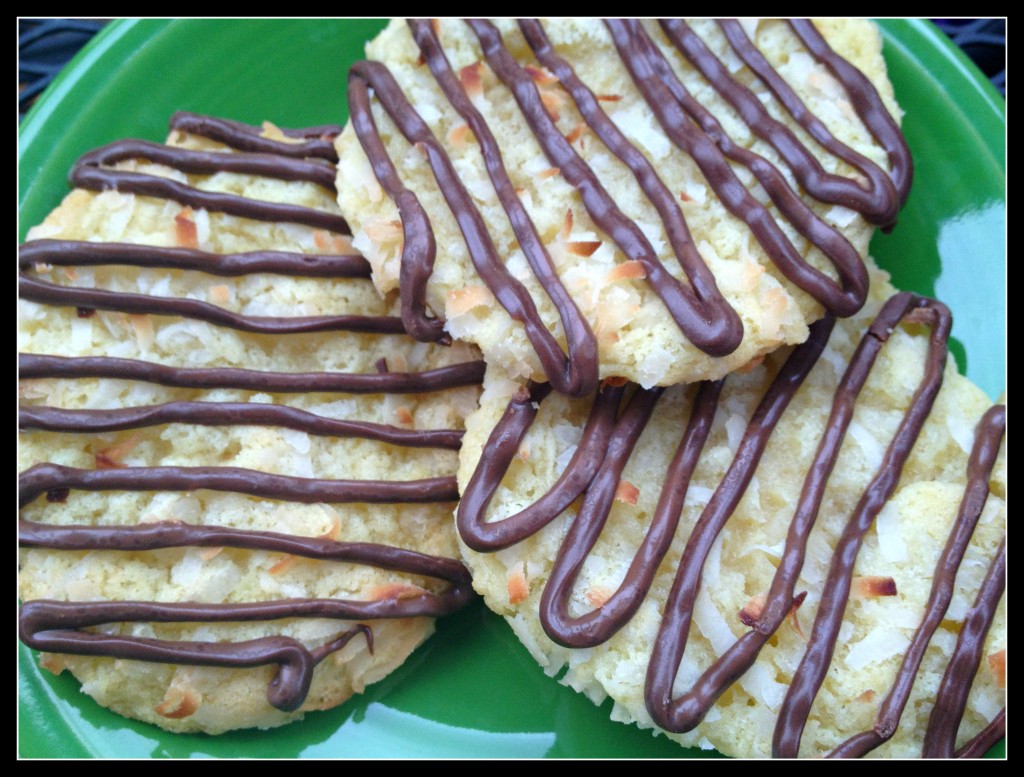 One of my favorite places to eat is the Loveless Café.  Too bad it's in Nashville, Tenn.
The Loveless Café opened in 1951.  It began when the Loveless family started serving fried chicken and biscuits on picnic tables outside their front door.  The food is so good that people (including me!) travel there from all over the country.
While the café has published a number of cookbooks, my favorite is "Desserts from the Famous Loveless Café" by Alisa Huntsman.  Full of amazing Southern recipes and written in a clear and friendly style, Alisa's cookbook is a fantastic gift.  Be sure to buy yourself one also!
I love this recipe so much my cookbook falls open to the page.
Loveless Café Coconut Cookies
Recipe modified from "Coconut Chews," in "Desserts from Loveless Café" by Alisa Huntsman, 2011, Page 165.
Ingredients:
2 sticks softened butter
1 1/2 cup sugar
1 tsp. coconut extract
2 eggs
2 1/3 cup flour
1 tsp baking soda
3/4 tsp salt
1 lb sweetened shredded coconut
1 cup sweetened shredded coconut (set aside)
2 cup dark chocolate chips
Optional:  1 cup roasted, salted almonds coarsely chopped
Directions:
Preheat oven to 375 F.  Line cookie sheets with parchment paper.
Using sturdy stand mixer, combine butter, sugar and coconut extract until fluffy. Add eggs and scrape bowl. Add flour, baking soda and salt.
With mixer on low, add 1 pound sweetened, shredded coconut.
Scoop out dough, rolling into approximately 1 1/2 inch balls. Roll in reserved coconut.
Set on cookie sheet, spacing the cookies at least 2 inches apart. I bake nine cookies per sheet.
Bake 15 mins until golden on edges.  Depending on your oven, you may need to rotate the pan halfway through. Cool slightly and remove.
When cookies are cool, melt chocolate chips in quart freezer baggie in microwave.  I heat mine in 30 second intervals, squeezing the bag to mix.  Watch closely as chocolate is easy to burn.
When the chocolate is melted, snip a corner and drizzle onto cookies.  You can make shapes, letters or even write a note.  If using almonds, sprinkle on top.
P.S.  People go absolutely crazy over these cookies.  If you make them, you will have lots of new friends.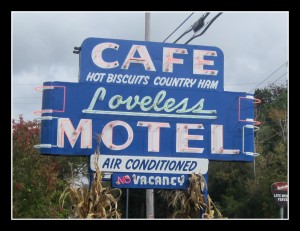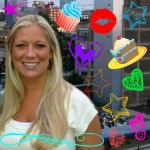 I'm a self-taught Betty Crocker. Food should be pretty, delicious and have sprinkles. Professionally I'm a clinical social worker. Follow me on Facebook and Pinterest- Sugar and Spice Baking Blog- for great recipes, amazing restaurants and culinary adventures.