Good Girl Shortbread Cookies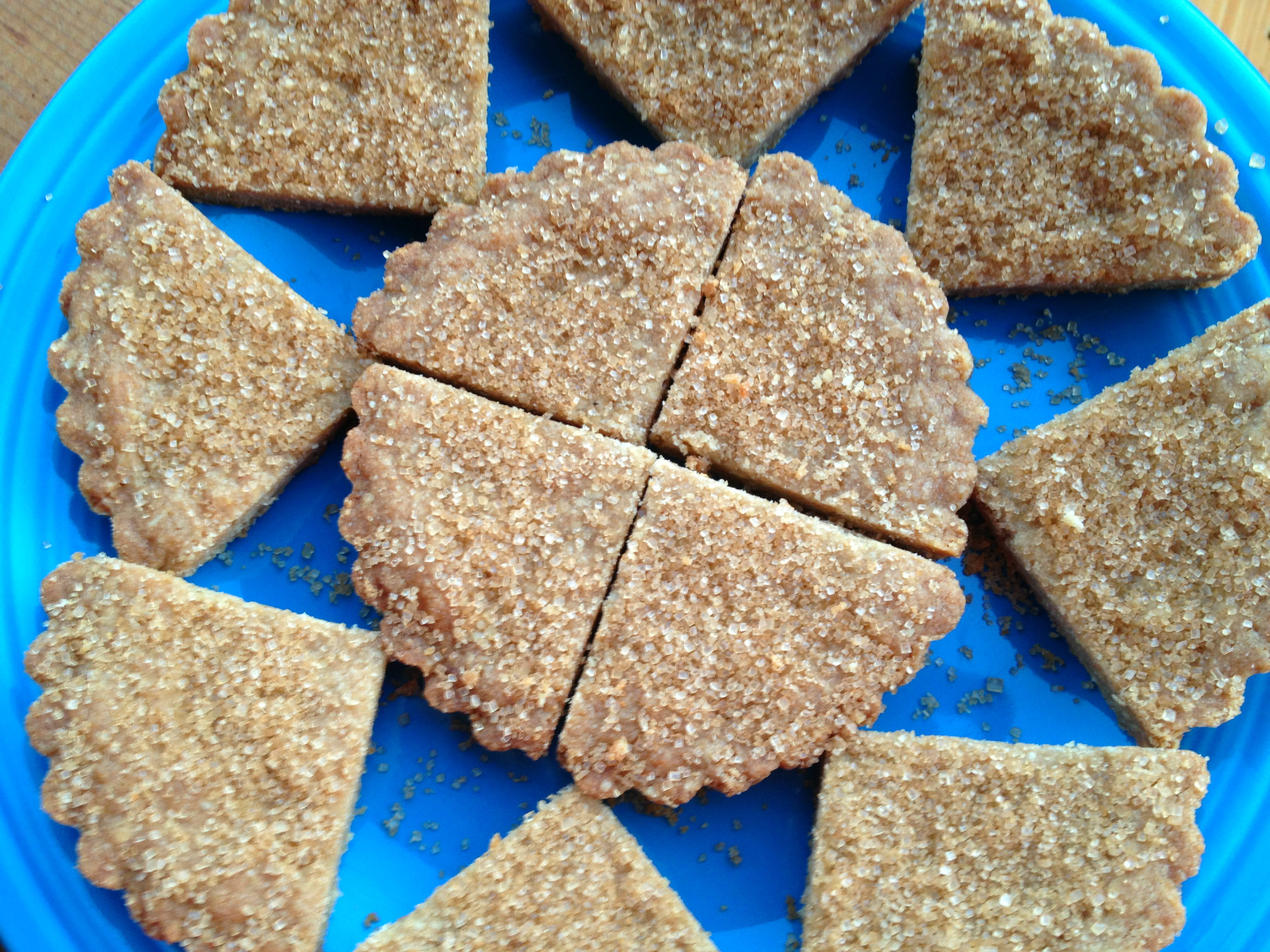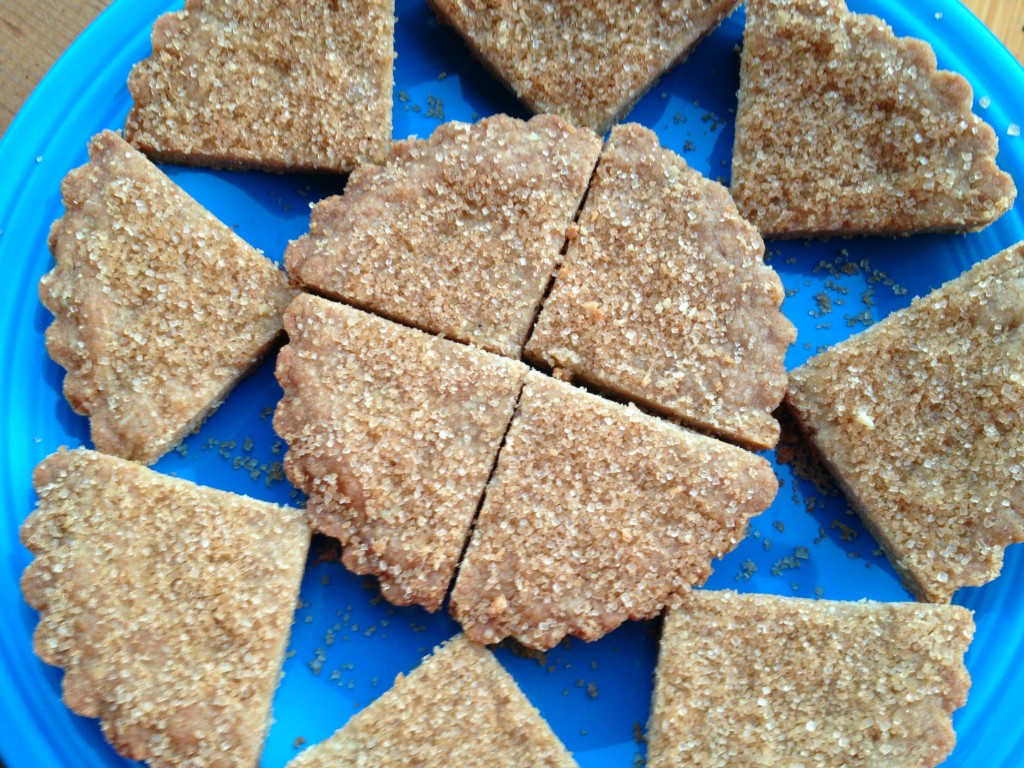 I grew up on shortbread cookies.  If I was a "good girl," (no coloring on the walls or locking my sisters in the toy chest) my baby sitter would pull out a round, dark blue tin of shortbread cookies.  Those sparkling cookies in the frilly white wrappers were magic; I'd have done just about anything to have one.
Fast forward 25+ years.  Seeing as I no longer color on the walls (we're not ruling out the toy chest), I now make my own shortbread cookies.  The best recipe I've found is simple- 6 ingredients- and delicious.  Be sure to toast the oatmeal, it adds to the flavor.
Good Girl Shortbread Cookies
Makes 16 wedge shaped cookies
1 C dry oatmeal (I use instant oats because that's what we have around)
2 C flour
1 C firmly packed dark brown sugar
1 t salt
1 C (2 sticks) cold real butter cut into pieces
¼ C coarse cane or raw sugar
Put the oatmeal on a cookie sheet and put it in the oven.  Turn oven to 350, when it reaches temperature the oatmeal should be lightly golden and toasted.  Monitor and stir.
Use a food processor* and coarsely grind oatmeal.  Add flour, dark brown sugar and salt.
Add the butter in chunks.  Shortbread dough is crumbly and looks a little like sand.
*If you have a food processor 7 C or smaller, you'll need to work the ingredients in 2 batches.  Bigger than 7 C means you can make it all at once.
Distribute the mixture by into 6 mini tart pans.  Using your fingers, gently pack the mixture down.  For a smooth surface use the bottom of a measuring cup.
Bake at 350 until golden brown, about 20 mins.  Remove from oven and immediately sprinkle cane sugar on top.  Cool on racks and remove from pans.  Split into quarters.
Treat yourself for being good girl!
PS.  If you feel like being a naughty girl, skip the raw sugar and dip these in chocolate.
Adapted from the Columbian's Toasted Oatmeal Shortbread Cookies, June 2009.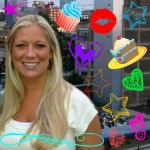 I'm a self-taught Betty Crocker. Food should be pretty, delicious and have sprinkles. Professionally I'm a clinical social worker. Follow me on Facebook and Pinterest- Sugar and Spice Baking Blog- for great recipes, amazing restaurants and culinary adventures.