Nothing better than spring chinook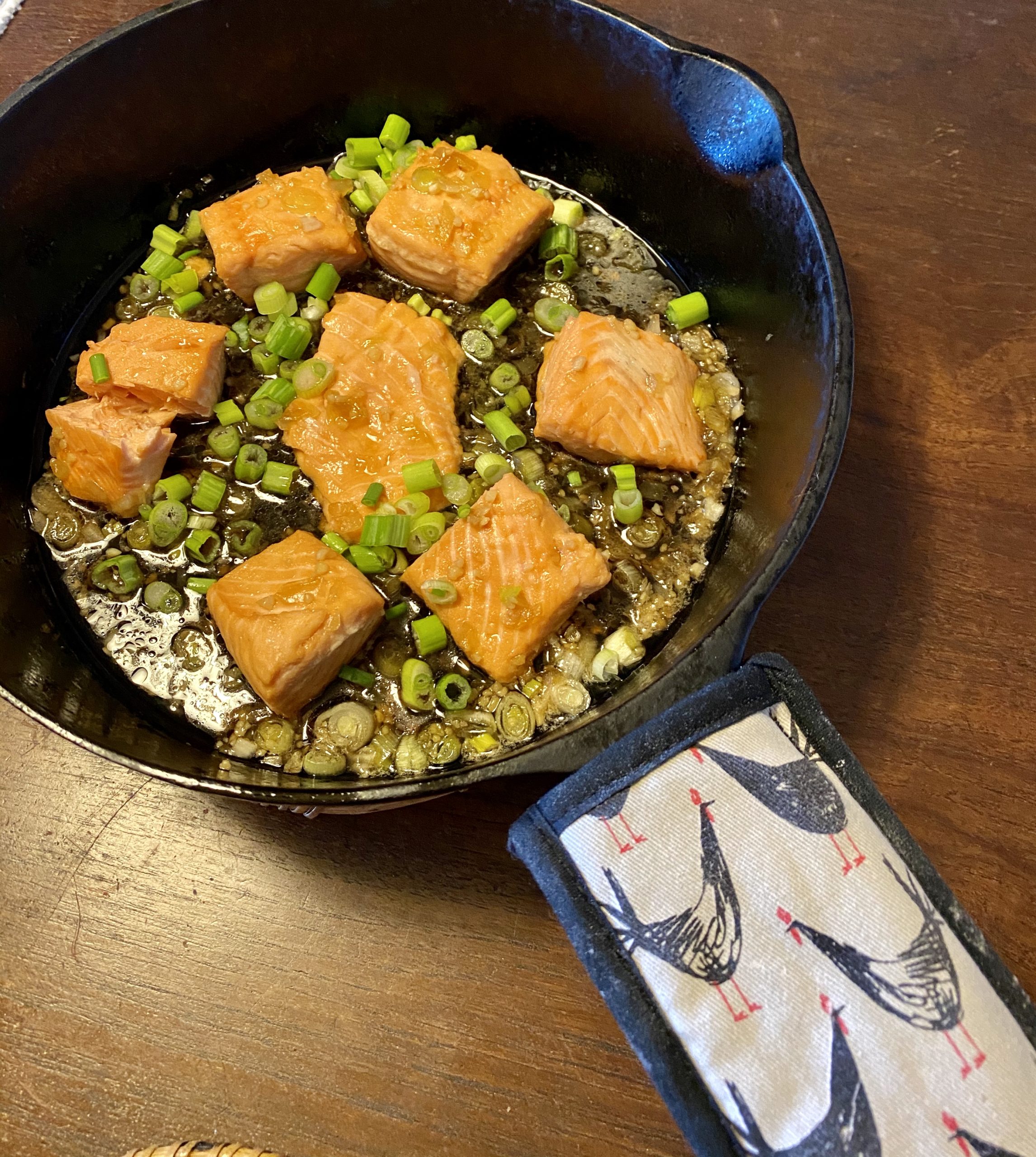 A couple of weeks ago, one of my sons and I made a quick trip to Eugene (exhibiting proper social distancing, using masks and doing hand sanitizing) to pick up some bees. We also ordered chinook salmon from Newman's. (I miss them so much in Portland; best fish monger ever.)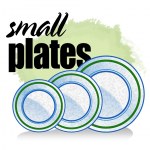 Last night, David and I used Nancie McDermott's Salmon Steaks in Caramel Fish Sauce from her "Quick & Easy Vietnamese" cookbook, one of my favorites and available on Amazon. I made the sauce; David did the cooking in a cast-iron pan. He removed the skin and cut the salmon into chunks so he could control the cooking, according to the size. Remember, the salmon continues to cook after it is removed from the heat.
Heavenly, just heavenly. It was moist, sweet, salty and fiery all at the same time. We served it with spring greens and a toasted sesame and ginger salad dressing. We also had roasted asparagus and Pinot Gris from Jerry Sass' winery. Here's the recipe:
Salmon in Caramel Fish Sauce
1 tablespoon vegetable oil
1 tablespoon coarsely chopped shallots or onions
1 tablespoon coarsely chopped garlic
1/4 cup fish sauce (Note from Janet: Use Red Boat. It is 100 percent pure with only two ingredients: black anchovies and sea salt.)
2 tablespoons sugar
1 tablespoon brown sugar
1/2 cup water
1/2 teaspoon black pepper
1-1/2 pounds salmon steaks or other meaty fish, about 1 inch thick
3 green onions, trimmed, white part chopped and green part cut into 2-inch lengths
In a small, deep skillet or saucepan, combine the oil, shallots and garlic. Warm over medium-high heat until the garlic sizzles. Add the fish sauce, sugars, water and pepper and bring to a boil. Cook, stirring now and then, until the sugar dissolves and the sauce thickens a bit, 2 to 3 minutes. Add the salmon steaks and let the sauce return to a gentle boil. Cover and cook for 10 minutes, Carefully, turn the steaks over, add the green onions and cook for 5 minutes more. Transfer the fish steaks to a shallow serving bowl, sauce and all. Serve hot or warm.
— From Nancie McDermott's "Simply Vietnamese Cooking: 135 Delicious Recipes"