Hunkered down and making poppy-seed cake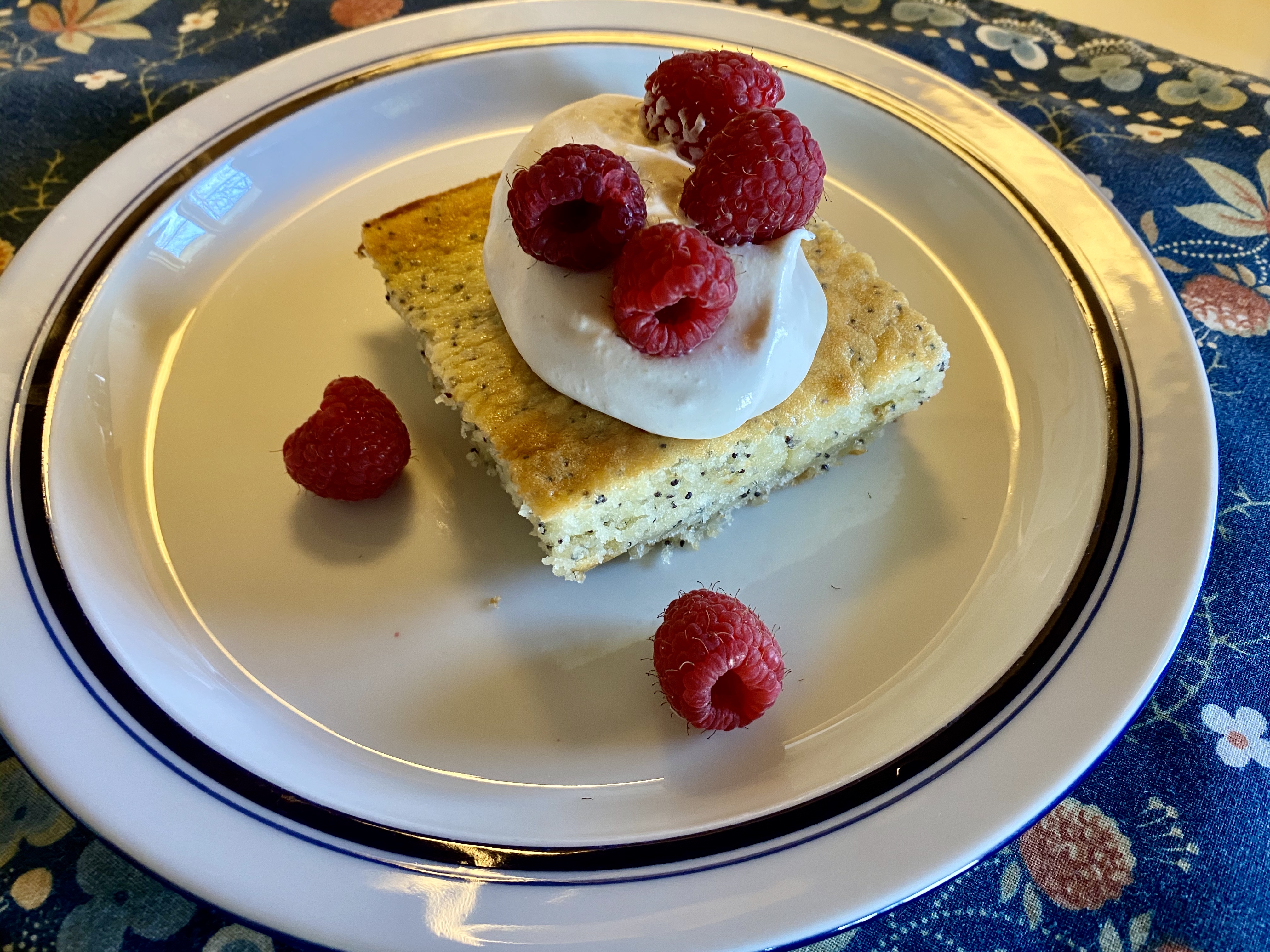 Hi there!
It has been awhile, and I can't say that I'm back at blogging for Small Plates, but today I made a cake that has been in the family files since 1972. It was a recipe that my mother-in-law used after her sister sent it to her from Virginia.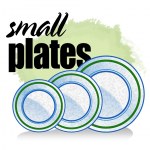 Hunkering down to avoid COVID-19 is making me think of food and days gone by. I knew I had everything on hand. I had made this poppy-seed cake so many times in the 1970s that it was etched in my memory.
That's a good thing: I looked for my handwritten recipe, and when I couldn't find it, I gave it a try from memory. No. 2 son said the result was just as he remembered. I used whipping cream as the topping, maybe better than a cream cheese frosting, and I happened to have a few raspberries in the fridge.
All this is making me want a cup of coffee. Stay safe and healthy, Small Plates readers.
Aunt Claire's poppy-seed cake
2 sticks of softened butter
1-1/2 cups of sugar
4 eggs
1/2 teaspoon baking powder
1/4 teaspoon salt
1/2 jar of poppy seeds
2 cups flour
1 teaspoon vanilla
1 cup sour cream
Cream the butter and sugar. Add the eggs one at a time, beating until smooth. Throw in the vanilla.
Sift together the baking powder, salt and flour. Add the poppy seeds. Alternate the flour and the sour cream, beating at low speed.
I poured the batter into a 13- x 18-inch pan and baked for 20 minutes at 350 degrees. I think I should have used a 9- x 9-inch square pan. My cake was pretty thin. As I recall, you can use a bundt pan or two 8-inch round cake pans, but adjust the cooking time accordingly.