Lemony tabouleh is a refreshing, filling meal
Hi there, Small Plates friends:
I'm thinking of making tabouleh for one of the Frassati Suppers offered Thursdays to the poor and homeless. Your advice is welcome.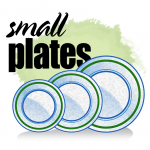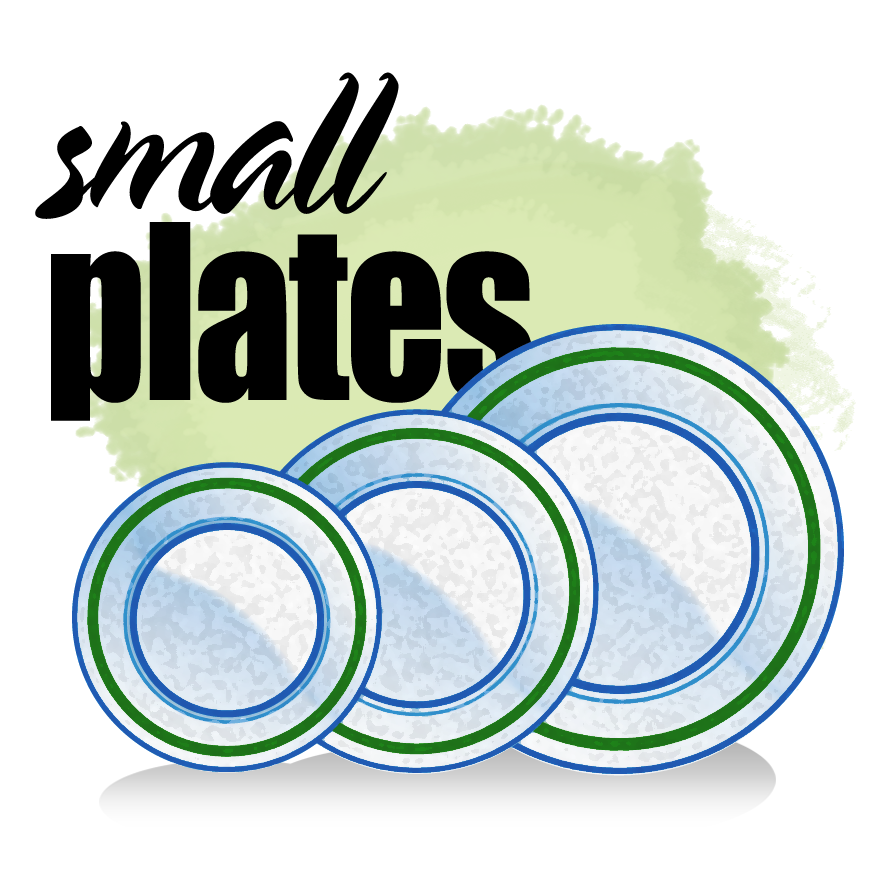 The suppers at the Proto-Cathedral of St. James the Greater in downtown Vancouver are part of the Pier Giorgio Agape Ministry, an outreach effort named in honor of Blessed Pier Giorgio Frassati. He was a  24-year-old Italian man who died in 1925 from polio that he likely contracted while visiting the sick.
Our volunteers serve as greeters, chefs, dishwashers and waiters to our 150 guests each week. Last week I made chicken salad. Yes, summer is full-on salad season.
Father W.R. Harris, the pastor, started the program in December 2012, shortly after being assigned to the proto-cathedral. It includes not only suppers, but also a closet for clothing distribution and a cupboard for food giveaways.
I made a dry run at the tabouleh last night, combining a couple of recipes. Here is the result: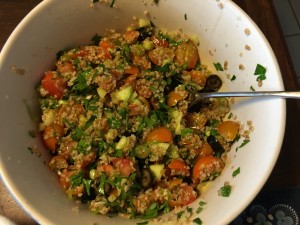 But I'm hesitating about serving this Lebanese salad to the poor and homeless because I'm not sure that they would like it, and I hate wasting food. I don't want to make assumptions, but our guests prefer simple dishes — mac and cheese, sloppy joes or even the chicken salad.
If I do serve this at one of the suppers, I'll let you know the verdict. In the meantime, if the weather turns hot and you're looking for a light, but filling dish, try this:
Tabouleh
1 cup bulgur (cracked wheat)
1-1/2 cups chopped parsley
30 cherry tomatoes sliced into quarters (or you can use 3 medium tomatoes)
1/2 cup chopped green onions with the tops (the greens make a colorful contrast)
1 cucumber sliced lengthwise twice, so you have quarters
2 tablespoons mint (I didn't have any, though)
1/2 cup olive oil
1/2 cup lemon juice
salt, pepper
small can of sliced black olives
Cover the bulgur wheat with cold water. Let it stand 30 minutes. Drain and press out as much water as possible. That's the key to getting the grains to absorb the lemony dressing. Put the bulgur, parsley, tomatoes, green onions and cucumber in a bowl. Mix the remaining ingredients and then pour over the bulgur mixture. Toss. Cover and refrigerate at least an hour. Garnish with the olives.