Pork with spicy green beans on election night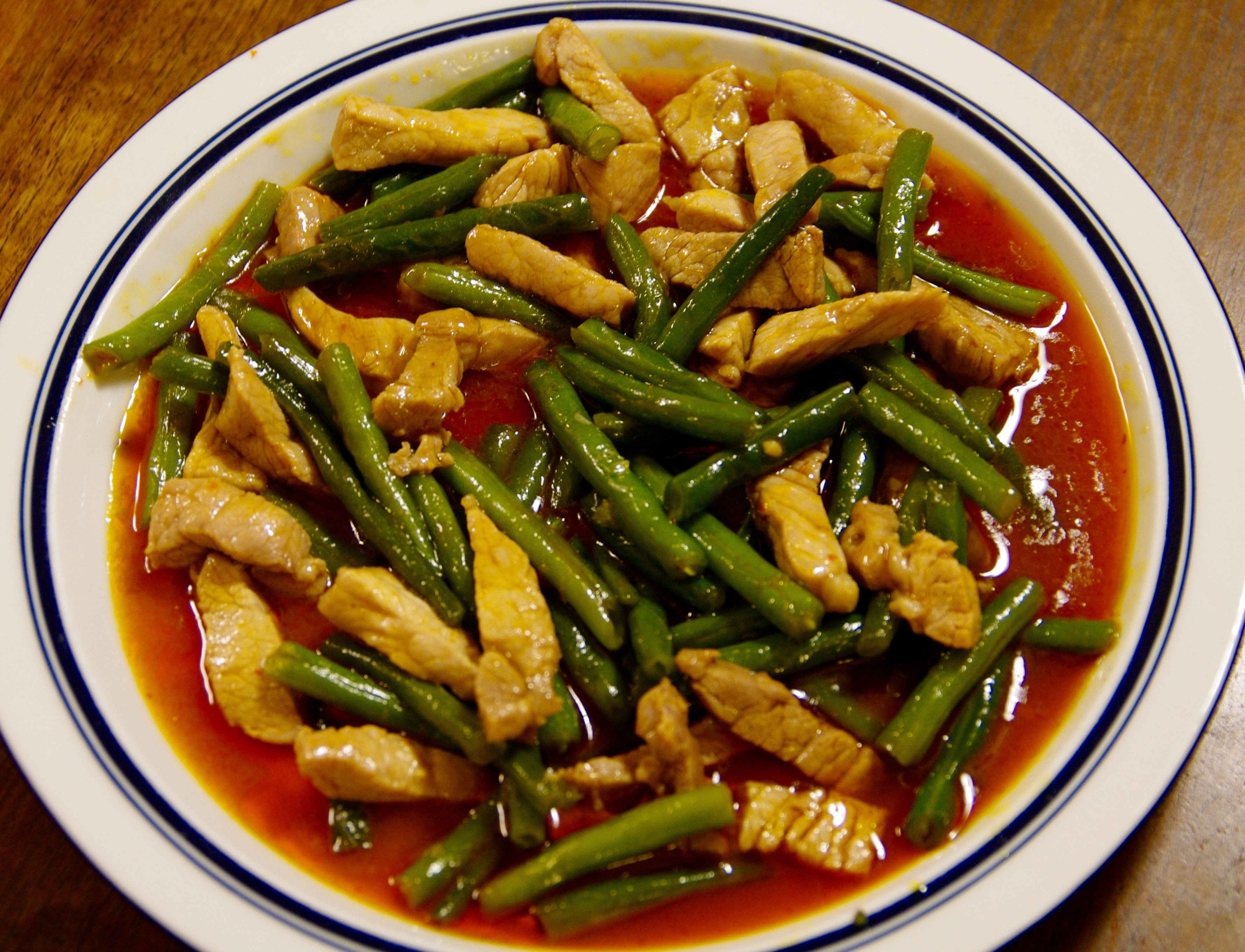 OK, let's try this again.
On Election Day, I was sure that Hillary Rodham Clinton would become 45th president of the United States. With confidence, I blogged about a post that popped up on my Facebook feed and made plans to deal with the pork chop in the fridge:
"I will be so glad when this election is over and I can enjoy Facebook again. I haven't seen who is having pork chops for dinner in ages,"  the post said. Yes, indeed. I often said that it felt as if this campaign had gone on for 12 years instead of 12 months.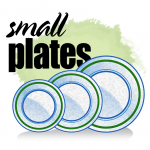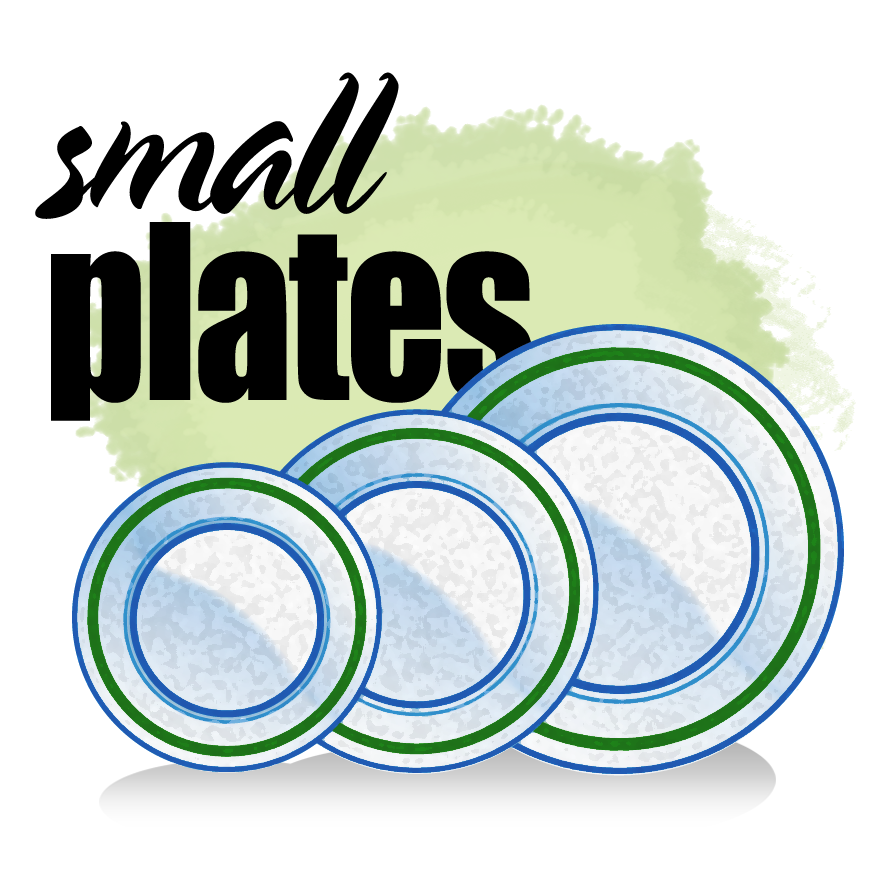 Looking at any pork chop now feels like I am eating crow, so I deleted my original Small Plates post. But the dish itself is too good to keep from Small Plates readers.
So here is what we ate on Nov. 8, long before Florida, Ohio and Pennsylvania fell. We had everything on hand except the optional ingredients such as lime leaves and dried shrimp. (I have a well-stocked pantry, but there is a limit.)
Moo phat prik king is straight out of Nancie McDermott's "Quick & Easy Thai."
Pork with spicy green beans (moo paht prik king)
1/2 pound green beans, cut into 2-inch pieces and parboiled for 3 minutes
3 tablespoons red curry paste (3 is out of this world; 2 is merely spicy. We used 1 tablespoon and that was plenty for us)
1/2 pound pork, cut into small strips
1 tablespoon brown sugar, packed
Parboil the green beans for 3 minutes. They should be tender but still crisp.
Heat the oil in a large skillet over low heat and add the curry paste. (See note above.) Cook for 3 minutes, stirring often. Increase the heat to medium-high and add the pork, tossing about 1 minute to coat with the sauce.
Stir in the chicken stock, fish sauce, brown (or palm) sugar, cooked green beans and cook 2 or 3 minutes more, stirring often, until the beans are heated through and the sauce is well-combined. Transfer to a serving dish. Serve with rice.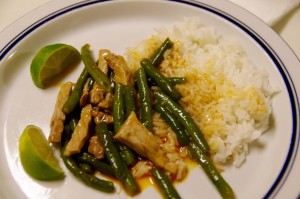 — Nancie McDermott, "Quick & Easy Thai"