For now, chiang mai curry noodles top list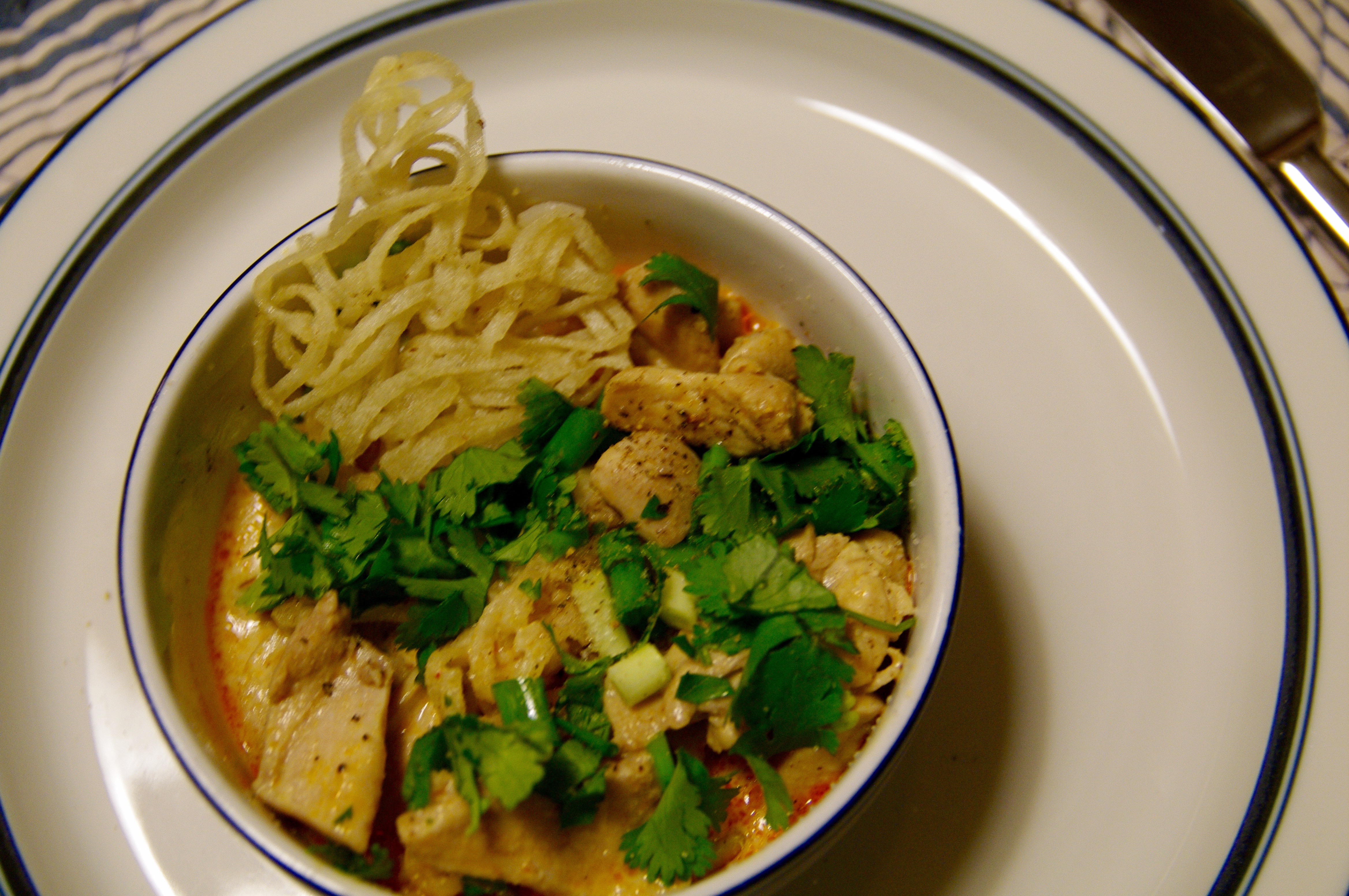 People who follow this blog know how much I rely on Nancie McDermott's cookbooks. Having friends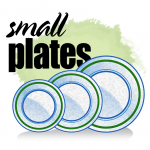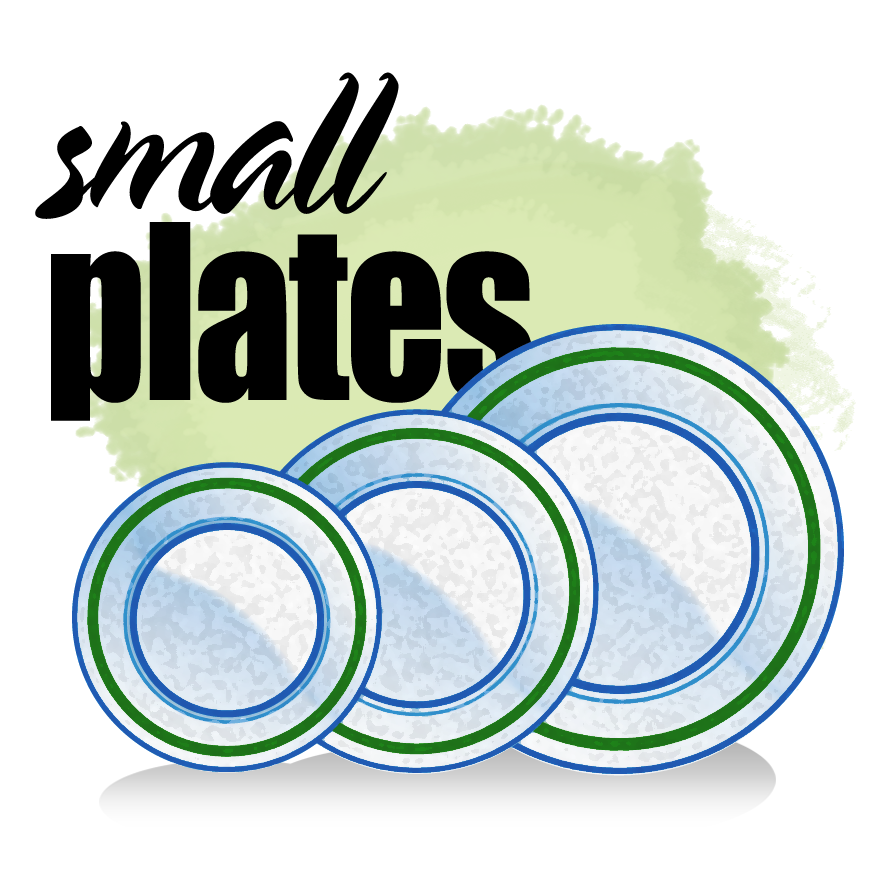 over? Serve them summer rolls with shrimp and mint along with meatball soup from "Quick & Easy Vietnamese." I did that a couple of weeks ago for dear friends, and lunch was fabulous. I've also blogged about Nancie's caramel chicken, now a family favorite.
As crazy as I am about her Vietnamese recipes, I've branched out lately, trying chicken and sausage gumbo and shrimp étouffée from "Southern Soups & Stews" — all good and warming for chilly winter evenings. I love the recipes and stories about real cooks living and working in the South.
But lately I've been exploring "Quick & Easy Thai — 70 Everyday Recipes." Sure, I've had Thai food at restaurants in Portland and Vancouver, but let me tell you this: The two dishes I've made from this book beat anything I've had in a restaurant. I'm still swooning over her authentic and delicious chiang mai curry noodles. (She spent three years in the Thai countryside as a Peace Corps volunteer.)
I can't wait to make this again.
 Chiang mai curry noodles (kao soi) from Quick & Easy Thai
"In Northern Thailand, kao soi is a meal for one, served up in an enormous bowl and garnished with a playful tangle of crunchy egg noodles fried crisp for a contrast in texture to the tender noodles and smooth, sunny-colored sauce. The standard condiments include Chinese-style ground chilies in oil, chopped pickled cabbage and wedges of lime. To make crispy noodle nests, you'll need about ½ lb thin fresh egg noodles. Heat about 2 cups vegetable oil in a wok or small, deep skillet to about 375 F. Carefully add a handful of noodles, let it sizzle and brown a few seconds, turn gently with tongs, and transfer the "nest" to a platter to cool. Serve in individual soup bowls with chopsticks or forks for the noodles, and big spoons for the delicious curry sauce."
— Recipe and note above courtesy of Nancie McDermott
2 tablespoons vegetable oil
1 tablespoon finely chopped garlic
2 tablespoons red curry paste or 2 tablespoons panning curry paste
3⁄4 pound boneless chicken cut in big bite-sized chunks or 3⁄4 pound boneless beef such as tri-tip steak or 3⁄4 pound flank steak, thinly sliced crosswise into 2-inch strips (Note: I used boneless, skinless chicken thighs)
2 cups unsweetened coconut milk
1-3⁄4 cups chicken broth
2 teaspoons ground turmeric or 2 teaspoons curry powder
2 teaspoons dark soy sauce or 2 tablespoons soy sauce
1 teaspoon sugar
1 teaspoon salt
2 tablespoons freshly squeezed lime juice
1 pound fresh Chinese noodles or 1⁄2 pound dried chinese noodles or 1⁄2 pound angel hair pasta or 1⁄2 pound spaghetti
1⁄3 cup coarsely chopped shallot
1⁄3 cup coarsely chopped fresh cilantro
1⁄3 cup thinly sliced green onion
Heat the vegetable oil in a medium saucepan over medium heat, and then add the garlic. Toss well and add the red curry paste, mashing and stirring to soften it in the oil, about 1 minute. Add the chicken and cook 1 to 2 minutes, tossing now and then to brown it evenly and mix it with the curry paste.
Add the coconut milk, chicken broth, turmeric, soy sauce, sugar and salt and stir well. Bring to a gentle boil and adjust heat to maintain a lively simmer. Cook about 10 minutes until meat is cooked through.
Stir in lime juice, remove from heat and cover to keep curry warm while you prepare the noodles.
Cook the noodles in a large pot of rapidly boiling water until tender but still firm, as little as 2 minutes for fresh noodles and 7 minutes or more for dried. Drain, rinse well in cold water, drain again and divide the noodles among individual serving bowls. Ladle on hot curry, and sprinkle each serving with the shallots, cilantro and green onions. Serve hot and garnish with crunchy noodle nests as noted in description if using.