More from 'Southern soups & Stews': Chicken and sausage gumbo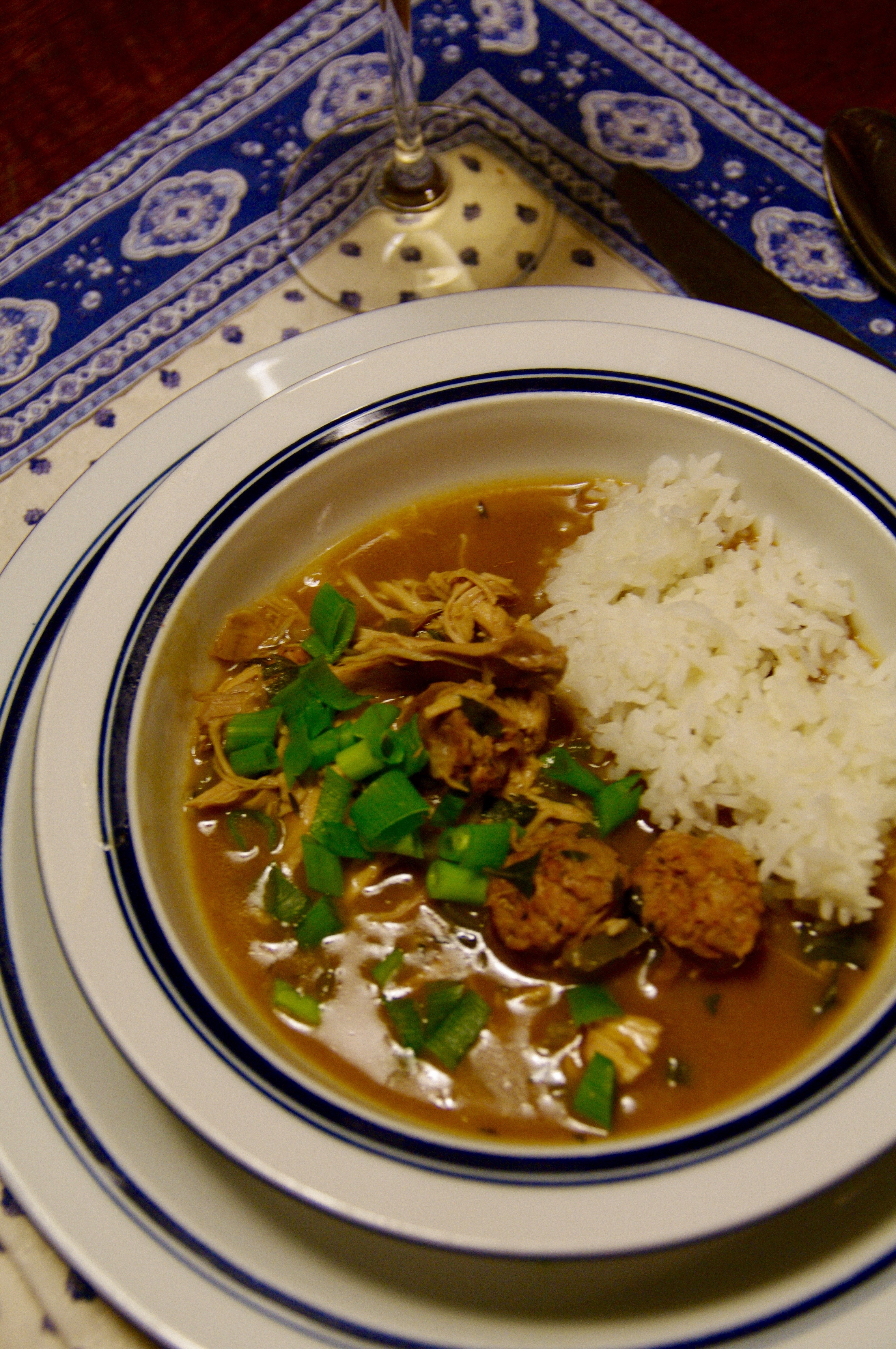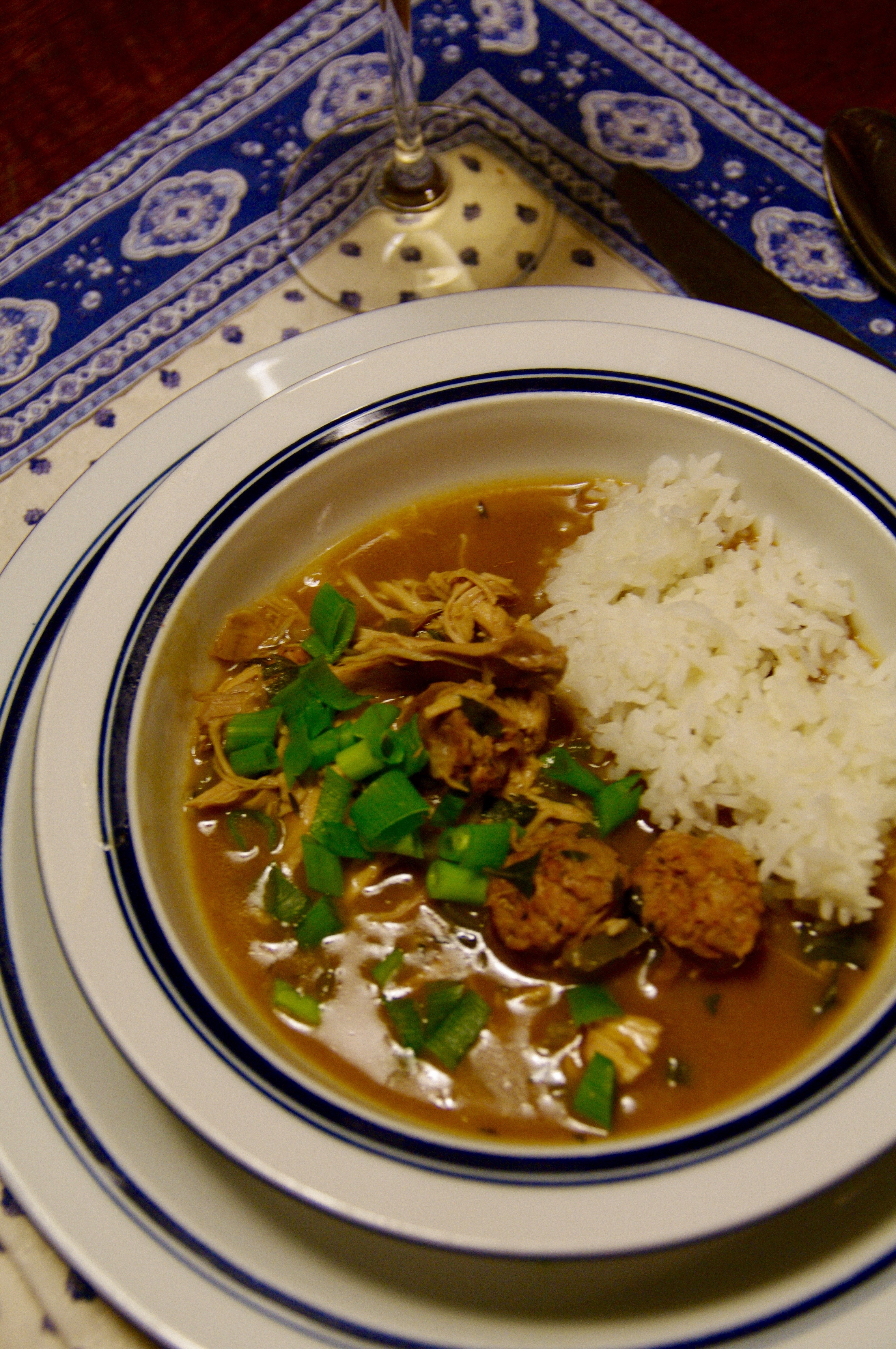 We made chicken and sausage gumbo, Cajun-style, the other night — the full deal and lots of it, thanks to the recipe in Nancie McDermott's "Southern Soups & Stews."
It was great, but I think the leftovers will be even better tonight because the flavors will have had two full days to bloom in the fridge. Thyme, green pepper, chicken, stock, cayenne and andouille sausage have been busy mingling like far-flung cousins at a reunion picnic. I just need to cook some rice and dinner's on.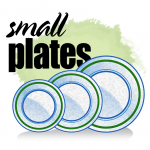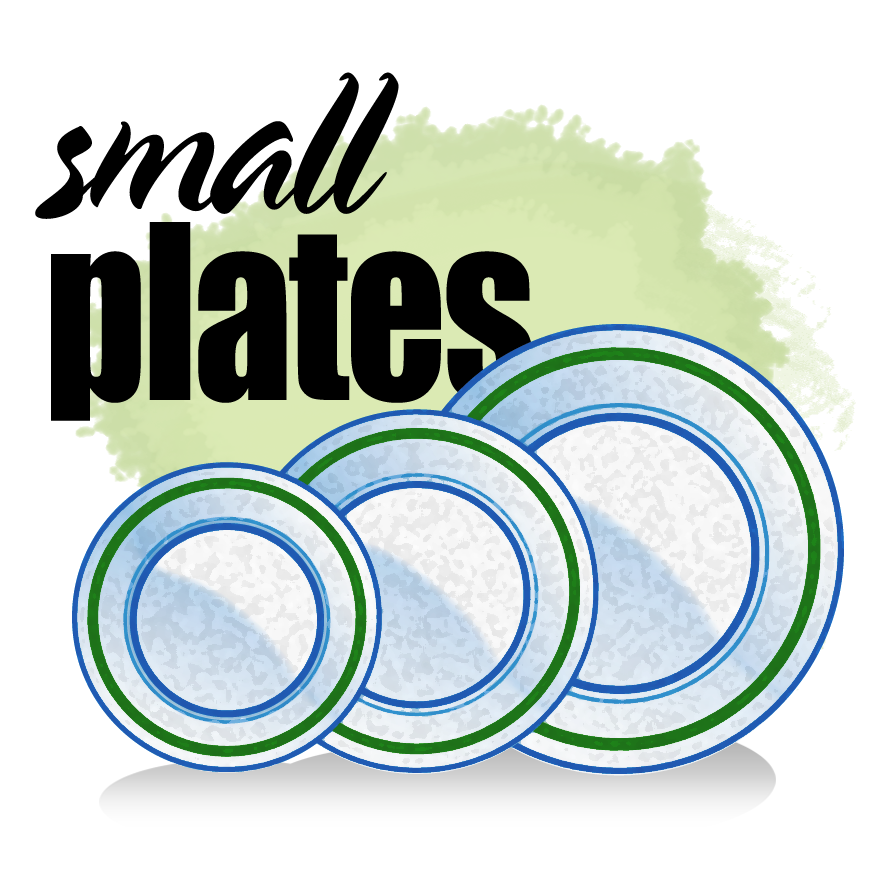 Now that's payback for the time I spent Friday evening chopping the vegetables and preparing the roux. It takes patience, but it's worth it. Some measure the time to get the roux to the perfect rich brown by drinking two beers while stirring the oil and flour. My only advice is to make sure the chopped vegetables, chicken and spices are measured and at the ready.
Here, with McDermott's permssion, is the recipe for 10-12 servings. Her book is available at Powell's and on Amazon. It's my new favorite.
Nancie McDermott's chicken and sausage gumbo, Cajun-style
1 cup vegetable oil
1 cup all-purpose flour
1 cup chopped onion
1 cup finely chopped celery
1 cup finely chopped green bell pepper
2 tablespoons finely chopped garlic
2 teaspoons dried thyme or 2 tablespoons finely chopped fresh thyme
1 teaspoon salt
1 teaspoon pepper
1 teaspoon sweet or hot paprika
1 teaspoon cayenne pepper
2 quarts chicken stock
3½ pounds skin-on, bone-in chicken legs and thighs
1 pound Cajun-style andouille sausage, smoked kielbasa or other smoked sausage
1 cup thinly sliced green onions, plus more for garnish
½ cup finely chopped fresh parsley
Rice for serving
In a large, heavy-bottomed Dutch oven, preferably cast iron, heat vegetable oil over medium-high heat until shimmering hot. When a pinch of flour blooms on the surface when added to oil, scatter in the flour and stir quickly and thoroughly, combining the oil and flour evenly into a thick, smooth roux. Continue cooking, stirring often, as the roux turns from pale yellow to a rich, deep brown, 20 to 35 minutes. Adjust heat as needed to keep the roux darkening slowly, without bubbling up or burning. It should be darker than peanut butter, about the color of coffee with some cream, a deep brown but not a dark brown.
Add the onion, celery and bell pepper to the Dutch oven and stir well, heating them up and coating them with the roux. Let them cook, stirring often until vegetables are fragrant, softened, shiny and evenly coated with the roux, 2 to 3 minutes. Add garlic, thyme, salt, pepper, paprika and cayenne; stir well and cook for 2 minutes more. If using a cast-iron skillet, transfer the roux to a large stockpot.
Add chicken stock, stir well and bring to a lively boil, stirring often to dissolve roux into stock. When everything is boiling, add chicken. When stock returns to a rolling boil, adjust heat to simmer and cook, stirring now and then, until chicken is cooked through and very tender, 45 minutes to 1 hour. Meanwhile, chop sausage into bite-sized pieces.
Remove chicken from pot and set on platter to cool. When cool enough to touch, pull meat from bones, discarding skin. Tear or chop chicken very coarsely, then return meat to pot. Add sausage and stir. Cook, stirring now and then until sausage has seasoned the gumbo and softened and everything has come together into a slightly thickened stew, about 30 minutes more.
Remove pot from heat and stir in green onions and parsley. Serve in bowls over rice or with rice on the side.
— From "Southern Soups & Stews""  by Nancie McDermott