'Southern Soups & Stews' for cool nights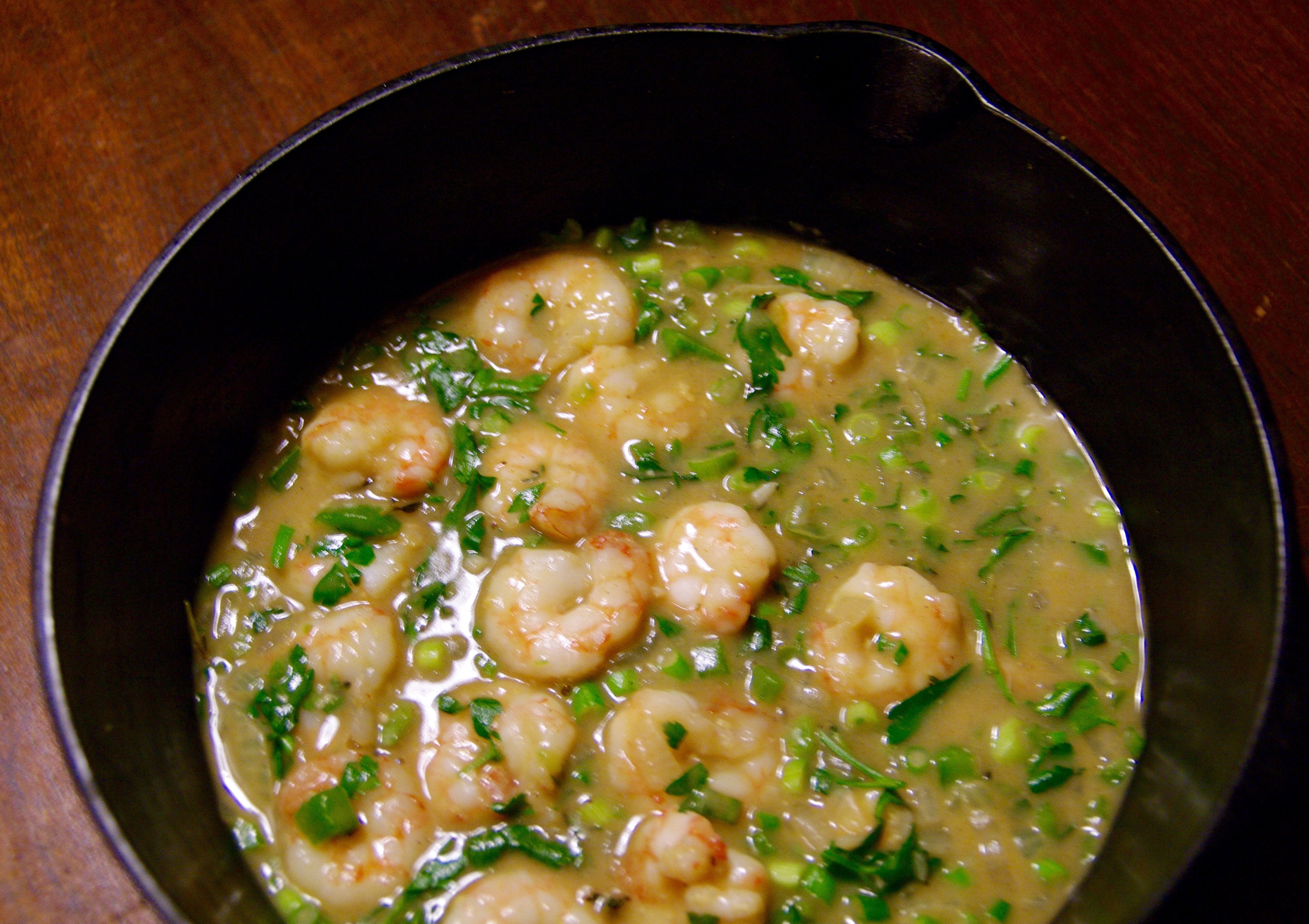 I've been meaning to dig into Nancie McDermott's latest book, "Southern Soups & Stews," for about a month now, ever since I got my hands on it. Last night, the Intrepid One and I did just that. We made shrimp étouffée.
The truth is, I had no idea what I was going to make last night. I got home late and really didn't want to deal with a fussy dinner. I didn't want to make a trip to the store, either. I just wanted to get dinner on the table and be done with it.
Now you might be thinking that making shrimp étouffée from a new cookbook might not be such a
good idea on short notice. I thought that until I looked at the recipe. Because I keep wild-caught shrimp from Louisiana in the freezer most of the time and happened to have a green pepper, I was set — set to make a half version of the original recipe. It was perfect for two people. The Intrepid One even had a serving left for lunch today.
On a brisk November evening, the étouffée warmed us to the bone. I'm eager to try other recipes such as chicken and sausage gumbo, Cajun-style. Chicken bog is on my list, too. I'll keep you posted.
But the best of "Southern Soups & Stews" lies in the heartwarming voices of real people living and working in the South. For example, you'll meet Nancy Lloyd Suitt, widely known as Miss Nannie, who raised chickens and made old-school chicken and dumplings. Or you'll learn how to make Virginia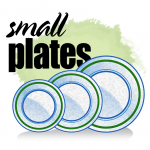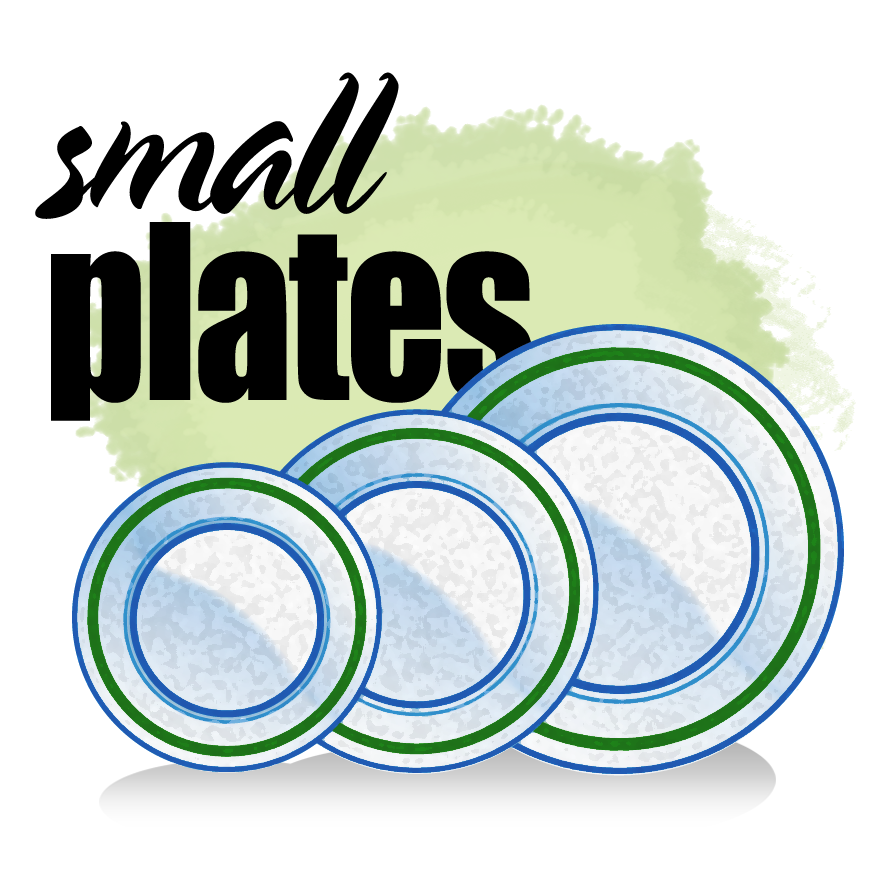 Brock's Brunswick stew that reflects her deep Georgia roots. Or for the Lenten season, try Leah Chase's gumbo z'herbes, traditionally served on Holy Thursday before the Good Friday fast. As McDermott says, Chase cooks large quantities, and New Orleans residents "flock to Dooky Chase restaurant for her signature dish."
McDermott's book is available at Powell's in Portland and on Amazon. People who follow Small Plates know I am a fan of her other books, including "Quick & Easy Vietnamese" and "Quick & Easy Thai." After the first of the year, she plans to be in Seattle on a book tour. I'll let you know when I have more details, and yes, I'll be there.
Here is her shrimp étouffée, printed with her permission. This serves 4-6 people. (My version shown above was cut in half.)
Shrimp Etouffée
1-1/2 pounds head-on medium shrimp, or 1 pound medium shrimp, unshelled
1-1/2 cups shrimp stock, chicken stock, or water
1 teaspoon dried thyme or 1 tablespoon fresh thyme
1 teaspoon salt
1/2 teaspoon freshly ground pepper
1/2 teaspoon cayenne pepper
1/2 teaspoon paprika
3 tablespoons butter
2 tablespoons all-purpose flour
1 cup chopped onion
1/2 cup chopped green pepper
1/2 cup chopped celery
1 tablespoon chopped garlic
1/4 cup chopped green onions
1/4 cup fresh flat-leaf parsley
Rice for serving
Remove the shrimp shells, tails and heads if you have them, and place them in a medium saucepan. Cover and refrigerate the shrimp. Pour the stock over the shrimp shells and place the saucepan over medium-high heat. Bring it to a rolling boil, and then lower the heat to maintain a lively simmer. Cook for 20 minutes and then remove from the heat. (Note from Janet: I took a shortcut with chicken broth and shelled, deveined shrimp.)
While the stock is simmering, stir the thyme, salt, pepper, cayenne, and paprika together in a small bowl, using a fork to combine them. When the stock is ready, pour it through a wire-mesh strainer into a measuring cup. Add a little water if needed to make 1-1/2 cups.
Place a large heavy skillet or Dutch oven over medium-high heat and add the butter. Swirl to coat the pan as the butter melts. When a pinch of flour blooms on the surface when added to the butter, scatter in the flour and stir quickly and thoroughly, combining the butter and flour evenly into a thick, smooth roux. Continue cooking, stirring often, as the roux turns from white to golden-brown, about 2 minutes.
Add the spice mixture, onion, bell pepper, celery, and garlic and stir quickly, mixing the vegetables into the roux. Cook until everything is fragrant and softened, 1 to 2 minutes more.
Slowly add the stock, stirring and scraping to mix it in evenly. When the sauce is bubbling and boiling gently, lower the heat and cook, stirring now and then, until the sauce is thickened and smooth, about 15 minutes.
Scatter in the shrimp and let them cook undisturbed until the sides are turning visibly orange or pink, about 1 minute. Toss well and continue cooking, stirring often, until the shrimp are pink, firm, and cooked through and nicely flavored by the sauce. Add the green onions and parsley and stir well. Transfer the etouffée to a serving dish and serve it hot or warm over the rice.
— Southern Soups & Stews: More Than 75 Recipes from Burgoo and Gumbo to Étouffée and Fricassee