Need your ideas for this calamari sauce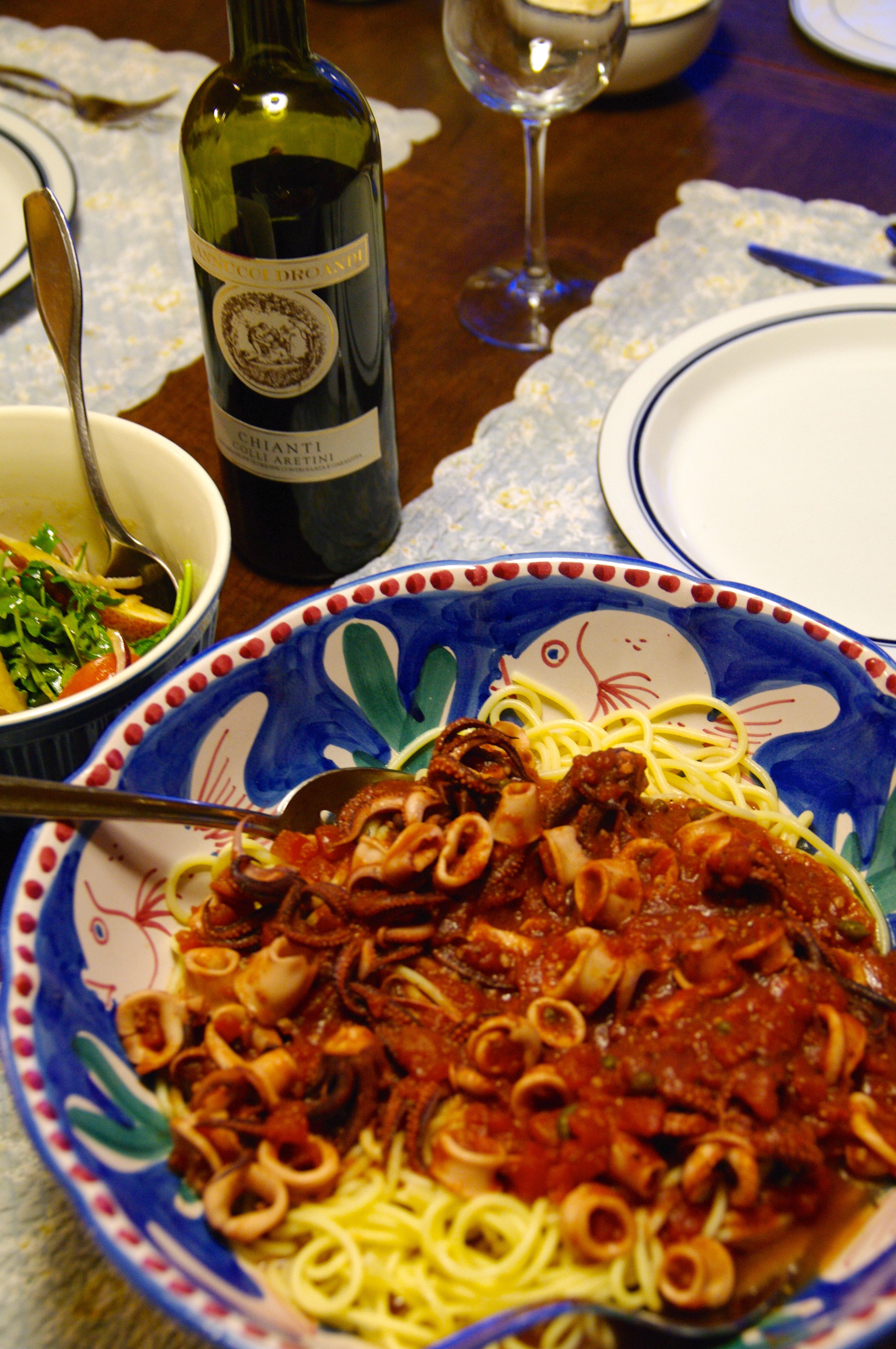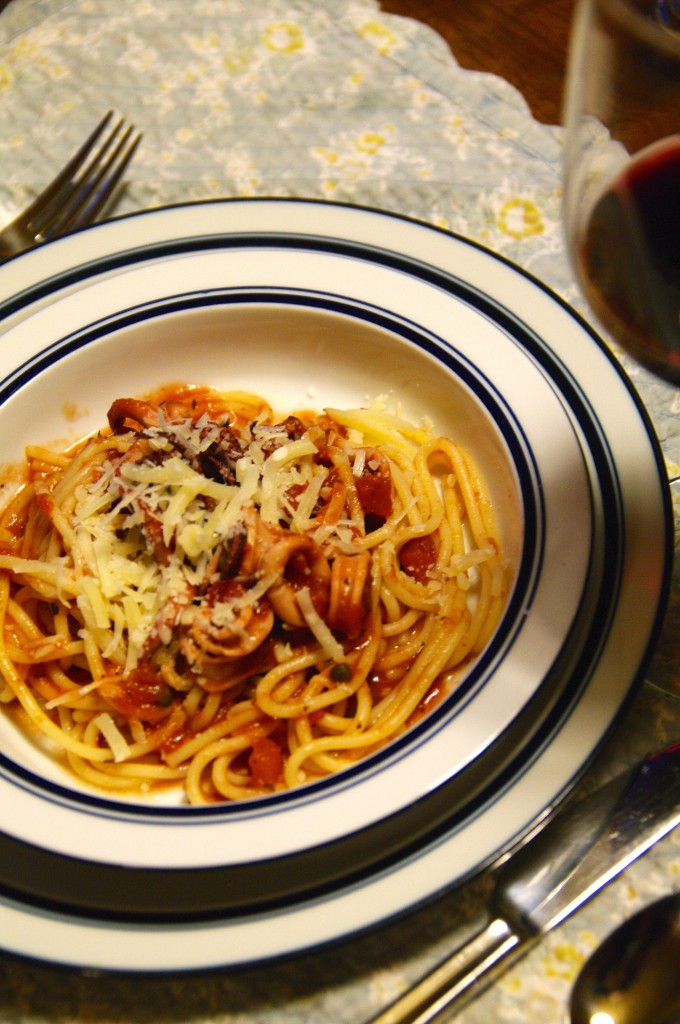 I'm still trying to replicate a squid dish I had in Padua, Italy, last fall, but I'm not there yet. In fact, if you have ideas, add a comment at the bottom of this post.
I tried making a tomato sauce with Chianti and capers. Maybe I needed more garlic and fresh basil. Something was definitely missing. It was too acidic, what with the tomato sauce, wine and the lemon juice.
Here's what I did to make the sauce served over spaghetti:
1 pound calamari, cleaned
3 cups tomato sauce
1/2 cup Chianti wine
1 tablespoons fresh lemon juice
1 tablespoon olive oil
1 teaspoons chopped garlic
1/2 teaspoon ground black pepper
dash of ground cayenne pepper
1/4 cup chopped basil
2 tablespoons capers
Serve with grated Parmesan
I used a mix of tentacles and calamari tubes. Slice the tubes into rings about 1/2-inch thick. Set aside.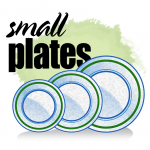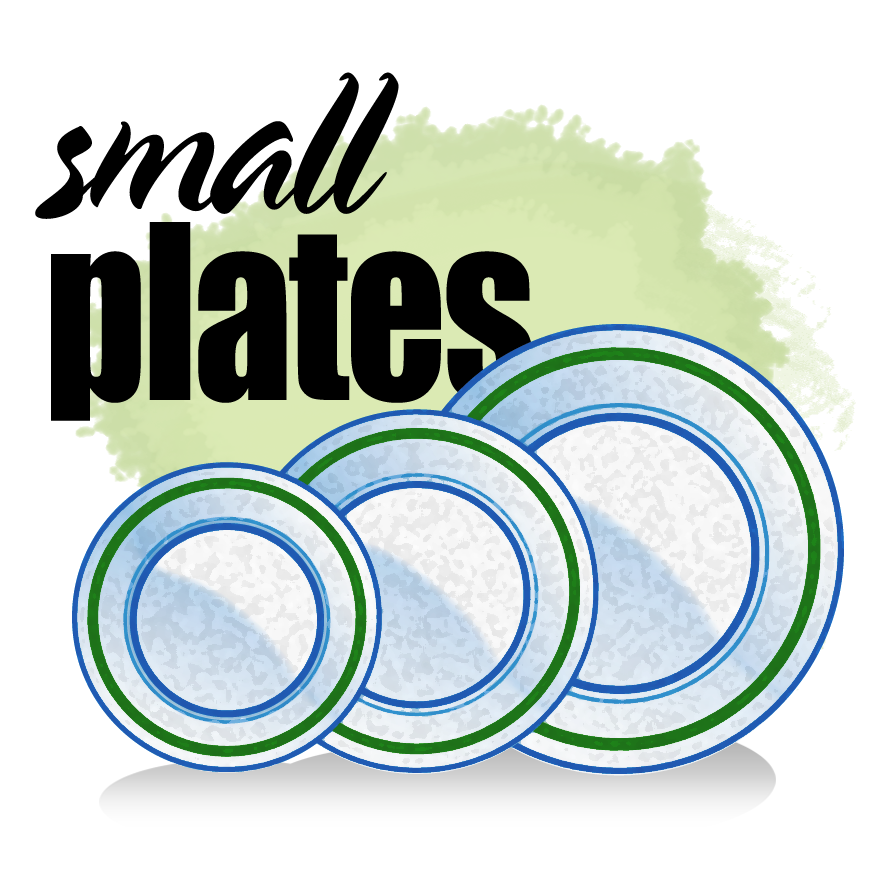 In a saucepan, combine tomato sauce, red wine, lemon juice, olive oil, garlic, black pepper, cayenne pepper, basil and capers. Simmer for about 30 minutes. The wine will evaporate, and you'll have a reduced amount of sauce.
Add the calamari. Continue to slowly simmer for about about 10 minutes, stirring occasionally. The calamari is done when it is plump and opaque. Do not cook on high heat. Calamari becomes rubbery when it is overcooked.