Top pasta with pesto for easy meal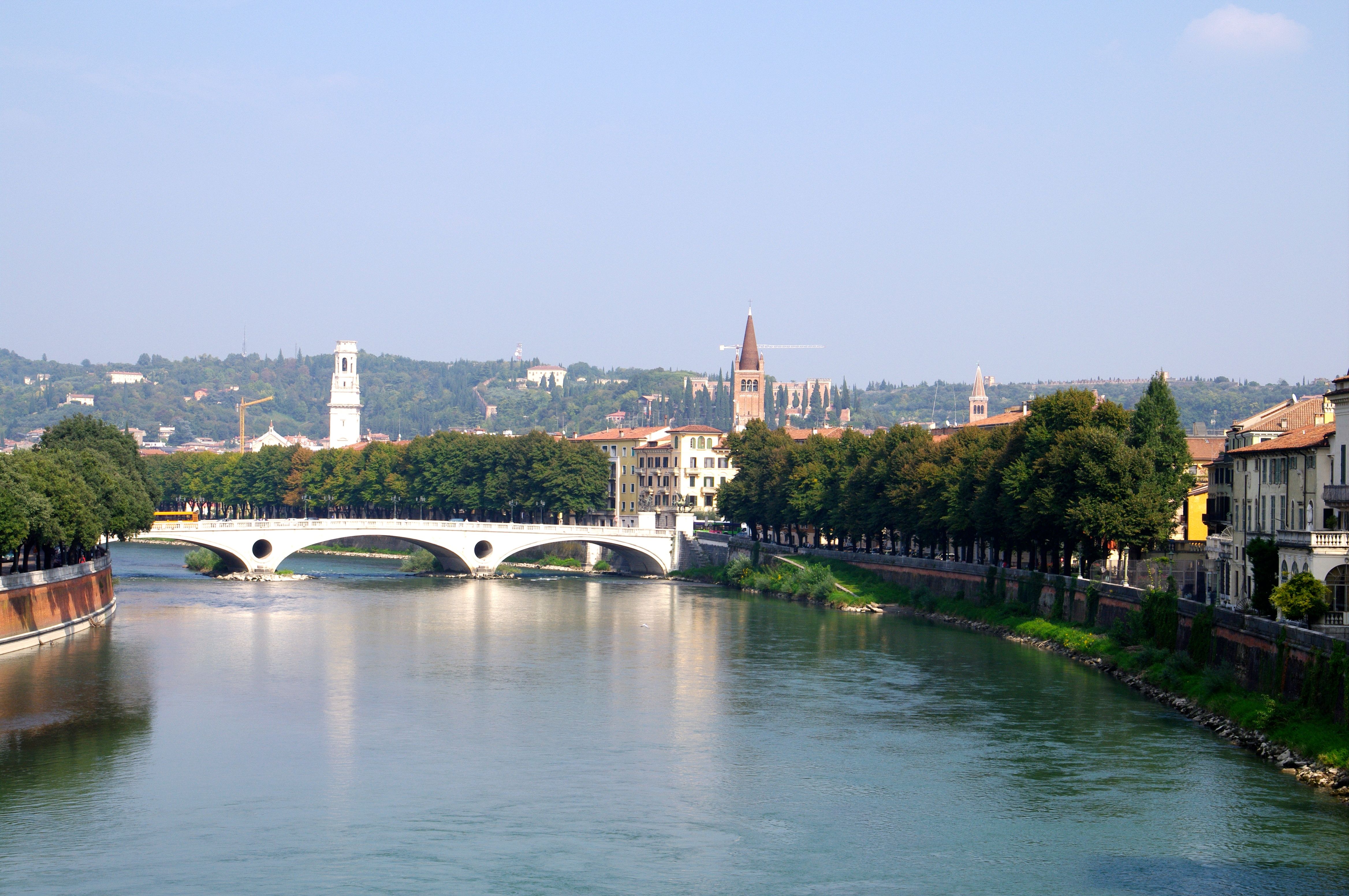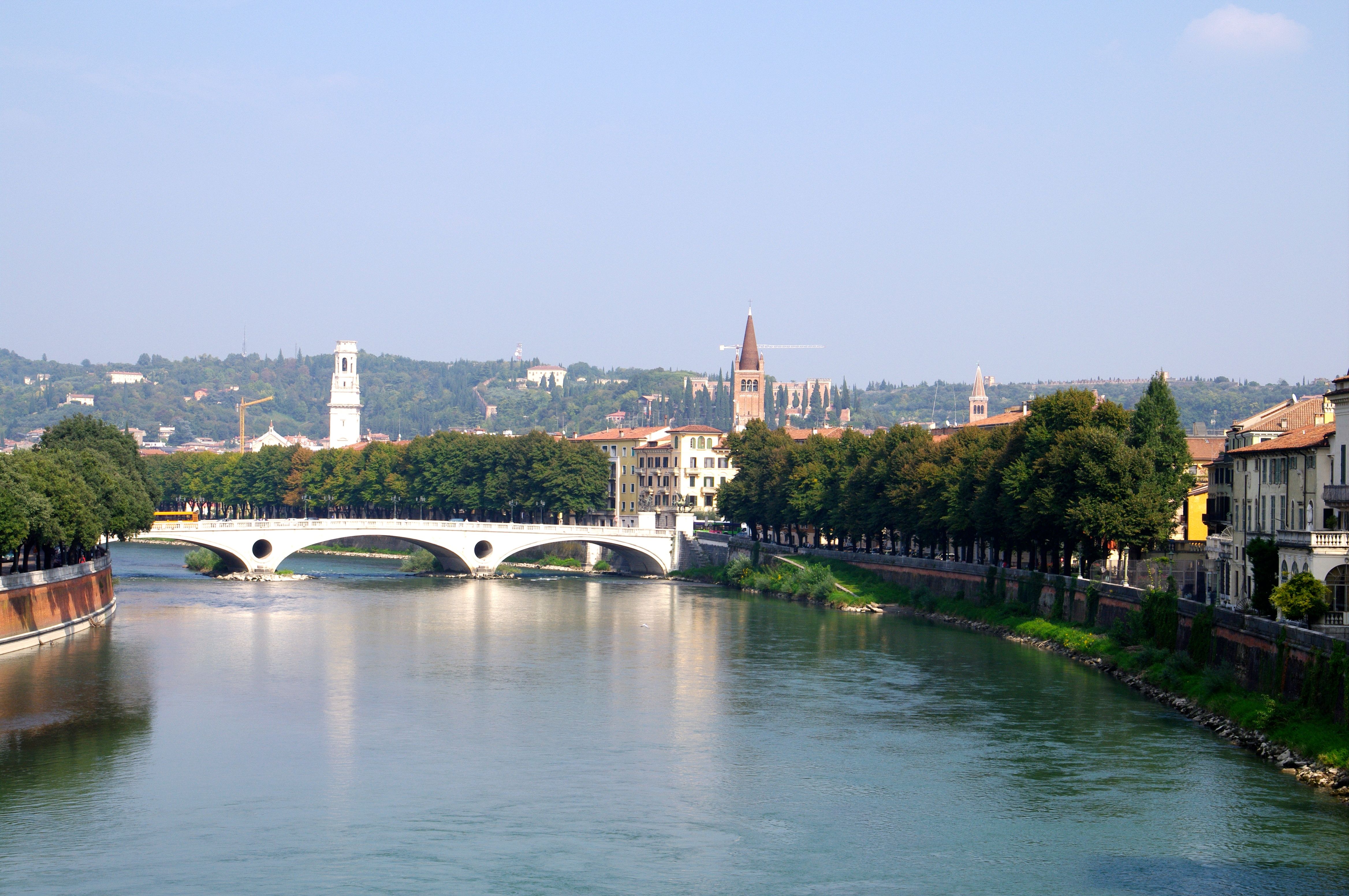 I've been hunting down recipes in Italian cookbooks ever since I returned last week from northern Italy.
I tried making a calamari dish that I had in Padua. It wasn't the same, but I'll keep working on it so I can pass it along. I also tried to replicate the pesto on spaghetti that I had in Verona. It worked out very well, but then everyone has a recipe for pesto.
Nonetheless, I offer it to you, along with photos from Verona, the city with the balcony (supposedly) of Romeo and Juliet fame and the arena, an ancient amphitheater built by the Romans.
Now I missed the balcony. Others in our party saw the swarms of in-love young people, many of whom rubbed the right breast of Juliet's statue for good luck. They saw the trinkets that tourists were buying with abandon, and they looked up at the balcony and were mildly entertained. The Intrepid One and I, however, got separated from our traveling companions, so we wandered over to an old fortification near the Adige River and missed the whole scene.
Our group also stopped by the Basilica of San Zeno, founded in the 5th century to shelter the relics of Verona's patron saint, Bishop St. Zeno. He died in 380 and is credited with converting Verona to Christianity.
Pesto for your pasta (for two people)
2 cups of fresh basil leaves, washed and patted dry with loving care
2 cloves of garlic, chopped
Sea salt to taste
1/4 cup pine nuts, toasted
1/4 cup finely grated Parmigiano-Reggiano cheese
3 tablespoons extra-virgin olive oil
Put the basil, chopped garlic and sea salt in a food processor. Process to a paste. Add 2 tablespoons of the olive oil. Blend, but stop occasionally to push down the basil leaves from the sides of the processor. Add the pine nuts and more olive oil. Blend until the pine nuts have been ground, and then stir in the cheese.
Toss over pasta.