Eggplant in all its glory
If you've been a regular reader of Small Plates, you know that I've hated eggplant for decades. I turned up my nose when anyone mentioned it. I recalled a time when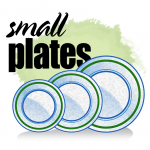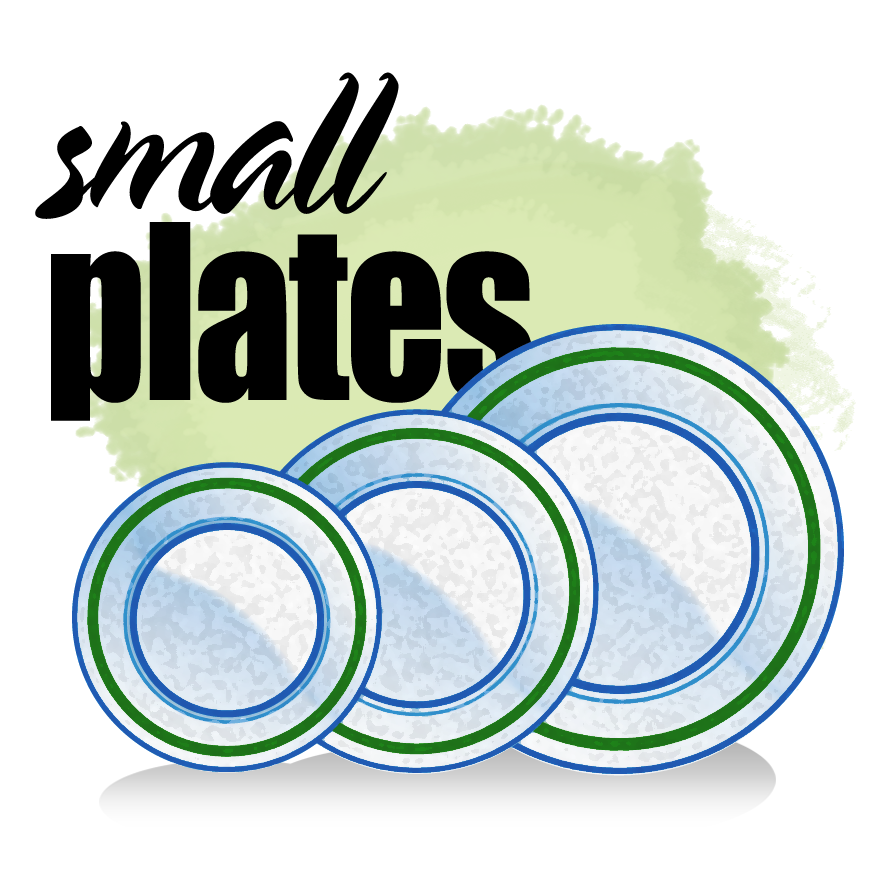 my mom, out of frustration with my picky eating habits, told me to eat the eggplant or go to bed. Guess which one I chose. I must have been 7, but it was still light outside and I knew I could read a book for a while.
Now I serve it at potlucks in the form of Eggplant Parmigiana, especially when known vegetarians are in the crowd. I plan to make it for lunch with friends next month. (Tony and Donna, are you reading this?) And I often order it at Italian restaurants. In fact, the best eggplant parmesan I've ever had was at Jackson Fillmore Trattoria in San Francisco. It wasn't too cheesy, and the sauce tasted as if fresh tomatoes were bursting with summer ripeness.
So here's the dish I put together last night. It isn't a recipe that I follow to the letter, though the ingredients never really change. This version makes use of tomatoes straight off the vine. In the winter, I make do with a can of diced San Marzano tomatoes. Also, I was making this for two people, so I only used one eggplant. Of course, we'll have another meal, maybe lunches and, if I need to, I'll freeze a portion.
Eggplant Parmigiana
Tomato sauce
1/4 cup olive oil
6 cloves of garlic, peeled and finely chopped
1 small onion
4 heirloom tomatoes, diced
1/2 of a 28-once can of San Marzano tomatoes (I used diced)
red pepper flakes, salt and pepper to taste
10 basil leaves
Saute the onion and garlic in the oil. Add the fresh tomatoes and then the San Marzano tomatoes. Season with pepper flakes and salt and pepper. Let the sauce simmer for about 45 minutes while you're frying the eggplant. In the last 10 minutes of cooking, add the fresh basil leaves.
Prepping and frying the eggplant
1 good-sized eggplant, sliced into 3/8-inch discs. You can peel 1-inch strips from the eggplant, leaving some of the peel intact. Put the discs in a colander and sprinkle with salt. Allow the eggplant to drain, flipping the slices over and salting the other side. This step takes about an hour. Rinse the discs and pat dry.
Get out three plates. You'll need one for all-purpose flour to dredge the eggplant in; another for 2 beaten eggs; and a third for bread crumbs.
Heat some olive oil in a large pan. Fry the eggplant, working in small batches and allowing to sit on paper towels to absorb any excess oil.
Assembling the dish
Cover the bottom of your baking dish with about 1/3 of the tomato sauce. Add a layer of eggplant, then dot it with discs of fresh mozzarella, then grated Parmigiano-Reggiano cheese. Repeat with two more layers, finishing with sauce on the top.
Bake at 350 for about 20 minutes; allow to rest.