Beet salad gains a reluctant fan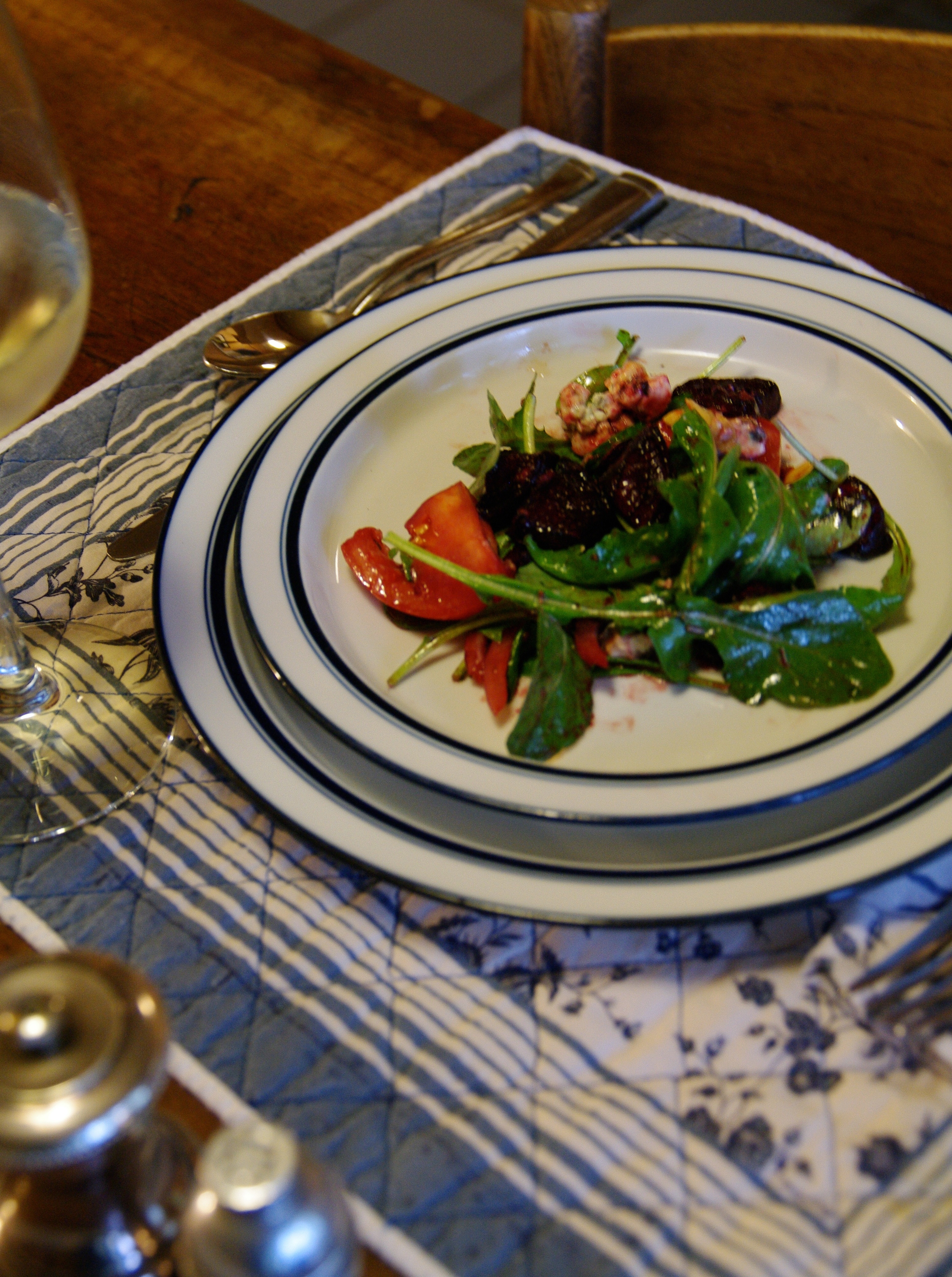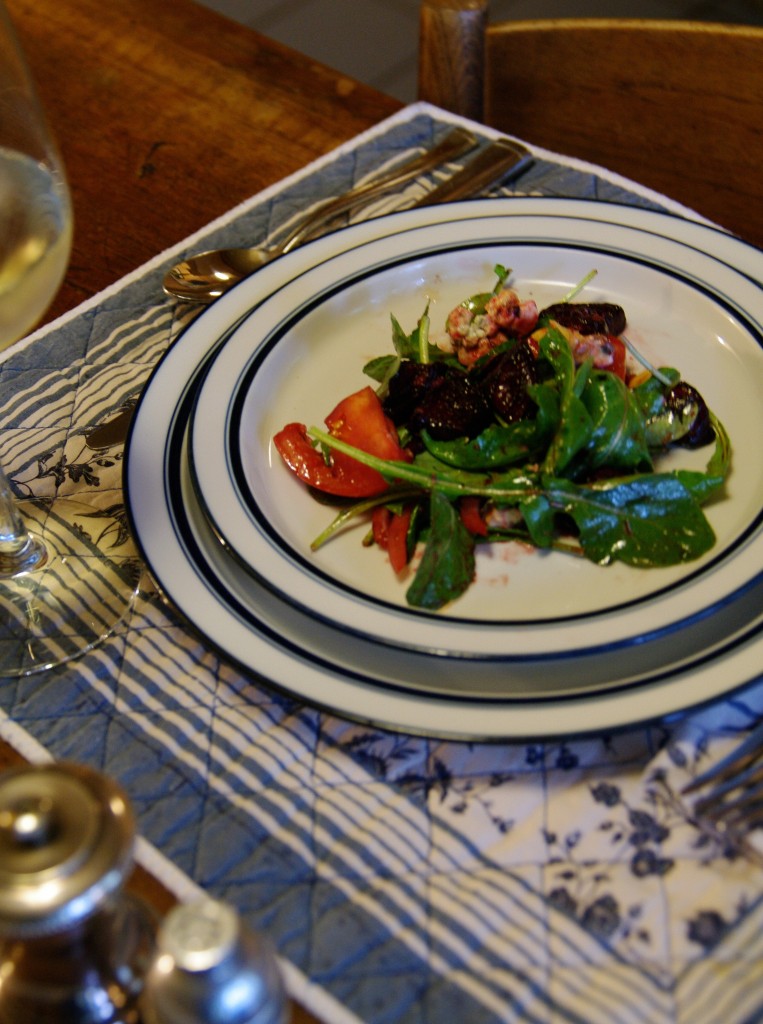 My Seattle traveling pals are right again.
They like to order beet salad at places such as Place Pigalle or Taste restaurants in Seattle. I thought they were nuts, preferring a nice chicken or shrimp salad instead.
I suppose the canned beets that my mom tried to get me to eat had something to do with it. The disks of deep red with earthy sweetness offended my young tastebuds. Once I tried them, I wouldn't give an inch in the battle with my mother to get me to eat more vegetables. It took me years to warm to eggplant, for example, but now I love it.
But one of the benefits of this "Small Plates" blog is getting me to think about new ways of preparing and enjoying food. And seeing my friends swooning over beet salad in an April trip to the Joan Miro exhibition at the Seattle Art Museum, and during the Christmas trip as well, made me make a mental note to give arugula and beets a try.
Here's how I did it:
Peel three beets and then slice into 1/2-inch disks. From there, cut into cubes. Pour extra-virgin olive oil on a cookie sheet and then drag the beets around, coating them nicely. Add salt and pepper. Bake for about 15-20 minutes at 350. Let the beets cool.
In a salad bowl, combine about 3 cups of baby arugula, some sliced red onions and a chopped tomato. Drizzle the salad with a basalmic-olive oil dressing, then add the cooled beets before tossing. Top with feta or my favorite cheese for salads — St. Agur blue from France — and toasted diced filberts.
Thanks, Holly, Kathleen and Patty. Once again, you've given me food for thought.