Portland Timbers v Real Salt Lake – Match Preview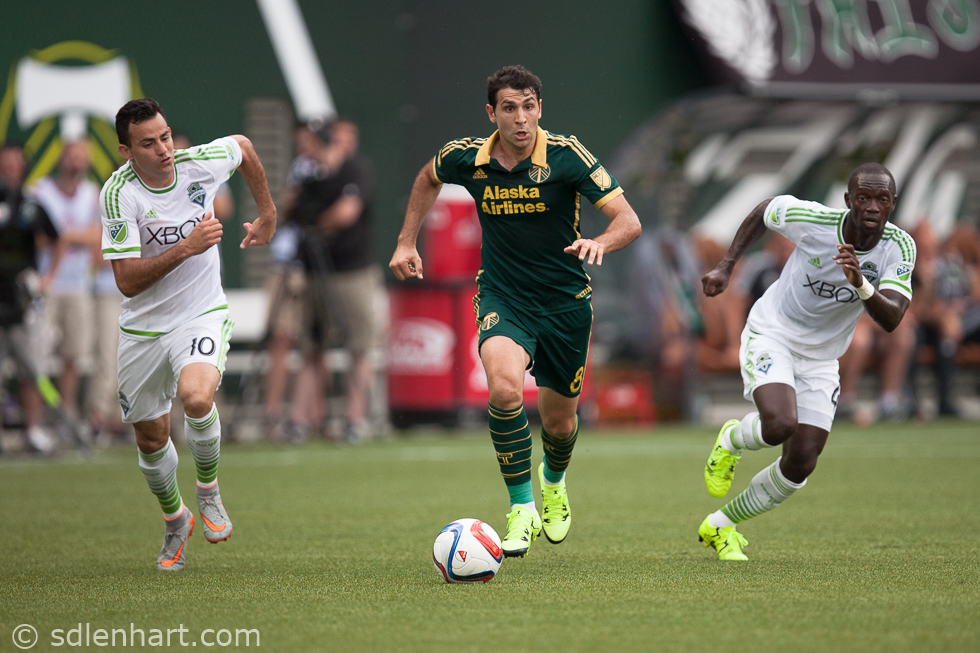 Like many other Timbers supporters I'm hoping the defensive mistakes made against San Jose last week don't show themselves again this week.
Caleb Porter is a team builder – not team destroyer – and I'm sure he's had positive words with the lads to keep them looking forward while also reinforcing some finer issues about over-commitment and communication.
It's a long season and professional players will adjust and get better.
This week – a return, or sorts, to where it all began to go perfect for the Timbers late last year.
If interested here's a link to what Caleb Porter offered yesterday on Timbers.com
Now here's some questions/thoughts that come to my mind after listening to what Caleb offered:
Do we see Dairon Asprilla return to the right side of the pitch, where he started the last time these two teams played?
It appears both Darren Mattocks and Jack Barmby will suit up for this one.
That means someone else besides Neco Brett will not sit the bench.  Last week it was Gleeson, Grabavoy, Peay, Zemanski, McInerney, Brett and Jewsbury.
With Valentin and Taylor both struggling last week does Taylor Peay stay?  I think so…  And Jake Gleeson is a must so who misses?
My guess is Ben Zemanski is the odd man out this week – Ned Grabavoy and Jack McInerney are then the real attacking subs – given 0 injuries.  And Jewsbury is the defensive sub given 0 injuries.
How soon till we see Chris Klute?  Not sure here, but watching Valentin kinda reminded me of watching Jeanderson last year.  Others may have a different view and I certainly don't see him train everyday.  If Valentin goes then Porter has confidence in his ability to adjust and get better after making some odd positional moves last week.
Taylor, like Valentin, had a rough go last week but he's a professional player and solid.  Do we think he'll rise to the occasion and settle in without pinching forward to much?
In looking to the right side of defense.  Alvas Powell continues to impress and his passing, as he pushes forward, is getting better.  With left back still a quandry might this game see Powell his first goal, or perhaps an assist?
Diego Valeri and Darlington Nagbe has to deal with the pitch as well as the players last week.
With no mystery tackles by puddles atop the 18 yard box this week might we see more from the dynamic duo?
Porter mentioned that the Timbers will be aggressive – is that possession-based aggression or penetration-based aggression?
Given the defensive for RSL is slightly different than what San Jose showed last week I think the Timbers will be keen to penetrate with possession first – and only rely on possession with the intent to possess, second.
Finally, does Nick, the "rejector", Rimando still have the energy to make saves where no man has saved before?
If you have any questions please send them my way via twitter: @chrisgluckpwp.
It all starts at 7:30 PM this evening at Providence Park…
Best, Chris
COPYRIGHT, All Rights Reserved.  PWP – Trademark