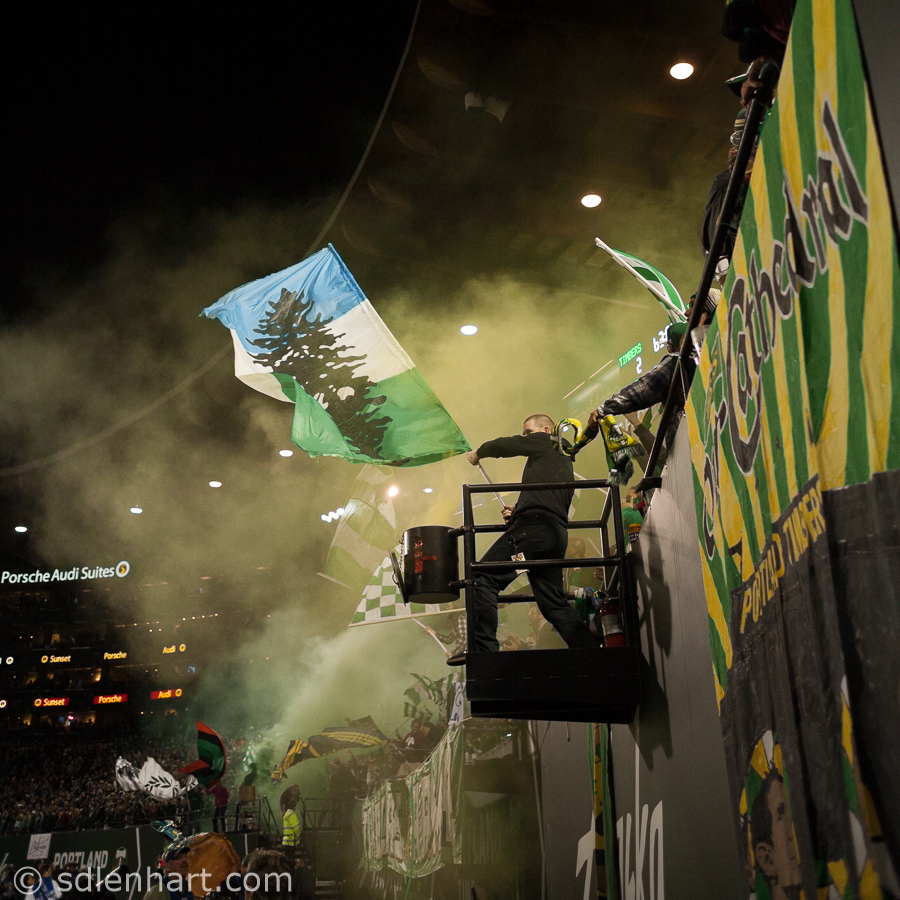 Like me, you may have read the latest from my Rose City Soccer Show counterpart, Will Conwell, and his latest on Stumptownfooty about the midfield – I think it's a worthy read either before or after taking a few minutes here to consider my thoughts.
I have my own view on who starts, which I'll get to later, but first a few thoughts.
The loss to Sporting was not as devastating as the loss to the Red Bulls – or was it?

For me, I think it is – for one reason – it continues to exemplify the systemic issue this team has with scoring goals.
We've heard much about creating chances – well as a team stats guy there's creating chances and then there's creating quality chances – and usually a good indicator of quality chances is the general percentage of shots taken that are on goal.
In this category, at this time, the Timbers are third worst in MLS – and that 3rd worst in MLS has translated to 2nd worst in goals scored per shots on goal.
LAST YEAR – at the end of the season – the Timbers were 5th best in shots on goal per shots taken and that translated to being 6th best in goals scored per shots taken!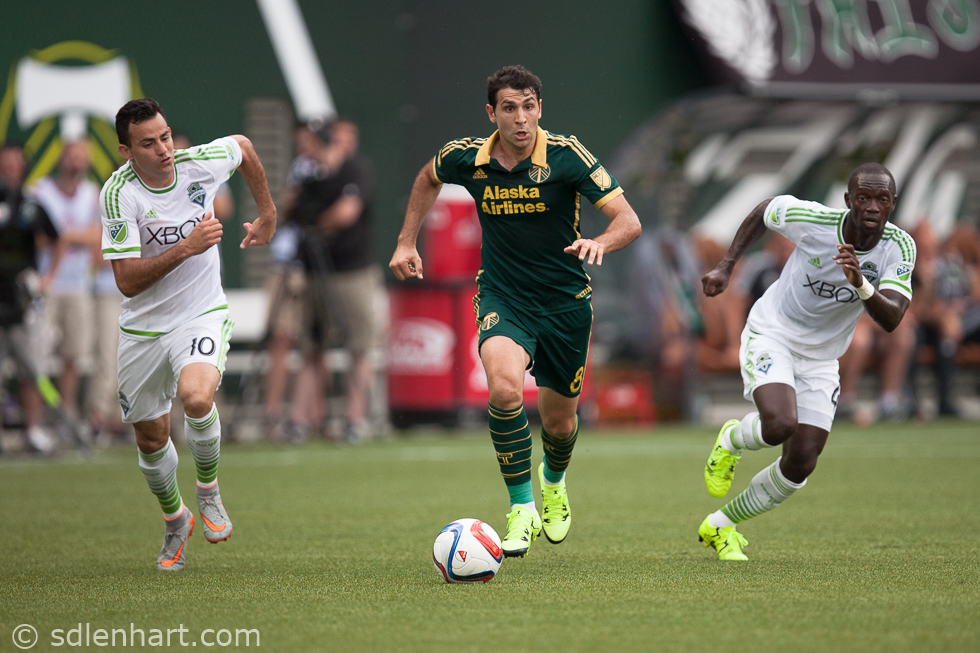 So what's changed?
The system?  No…
Meaning it's reasonable to offer that either one of two things have gone pear-shaped; either the individual performances of the players simply aren't up to scratch (compared to the opponent) – or – the tactics being worked, as part of the overall game plan need to be a bit sharper.
When looking at the results against LA, Philadelphia, and FC Dallas (awhile ago) I think they are good examples on where the tactics could have been better – but when I view the rest of the losses this year I think it's down to the players simply not being "switched-on" enough to ensure they create the right amount of time and space for their teammates to have chances that are quality chances!
So how about tonight?
Caleb has shown he has the right tactics to take three points in Rio Tinto – so that means this game is down to the players and their ability to execute quality first touches, quality passing, quality penetration, quality chances, and quality shots…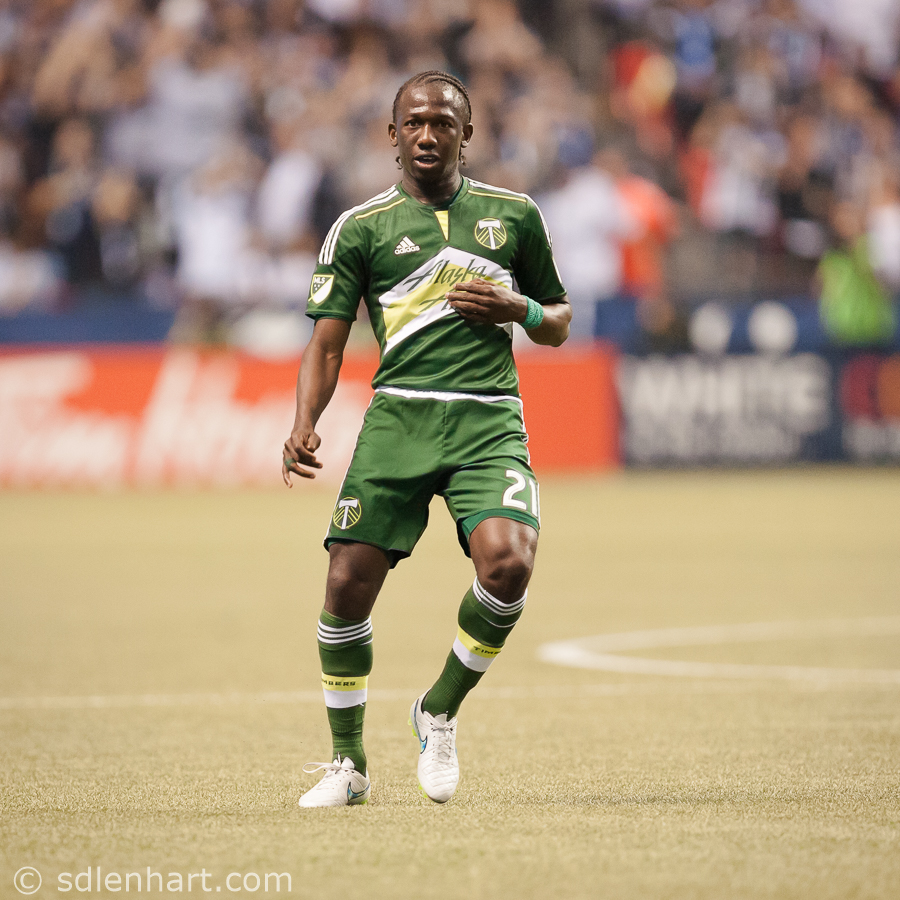 Starting George Fochive and Diego Chara could inhibit the ability to generate quality; but in my view, if they play short passes, and work the ball through the midfield that risk is limited.  George has shown improvement this year and tonight is a huge test.
From a fullback standpoint Jorge Villafana has probably been the most consistent performer this year so quality support on the wings, when overlapping, is down to Alvas Powell.  He must be better, not only in passing but in recognizing "when" to pass.
Nat Borchers needs to be Nat – stay within his game and offer up his services for that potential set-piece goal.
As for Liam Ridgewell – he needs to be sharp – especially sharp in longer passes.  In my view he simply hasn't shown enough quality in finding the right distance and target on his long balls!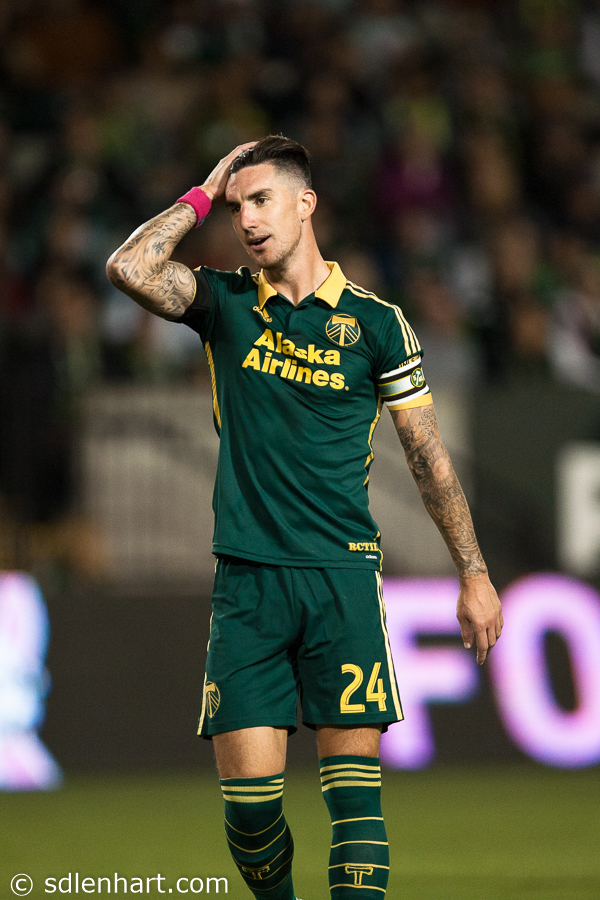 In addition, with Darlington Nagbe on the pitch we need to see quality dribble drives that create space and time for others – if Darlington doesn't do this to good effect I have to seriously ask the question – why is he on the pitch?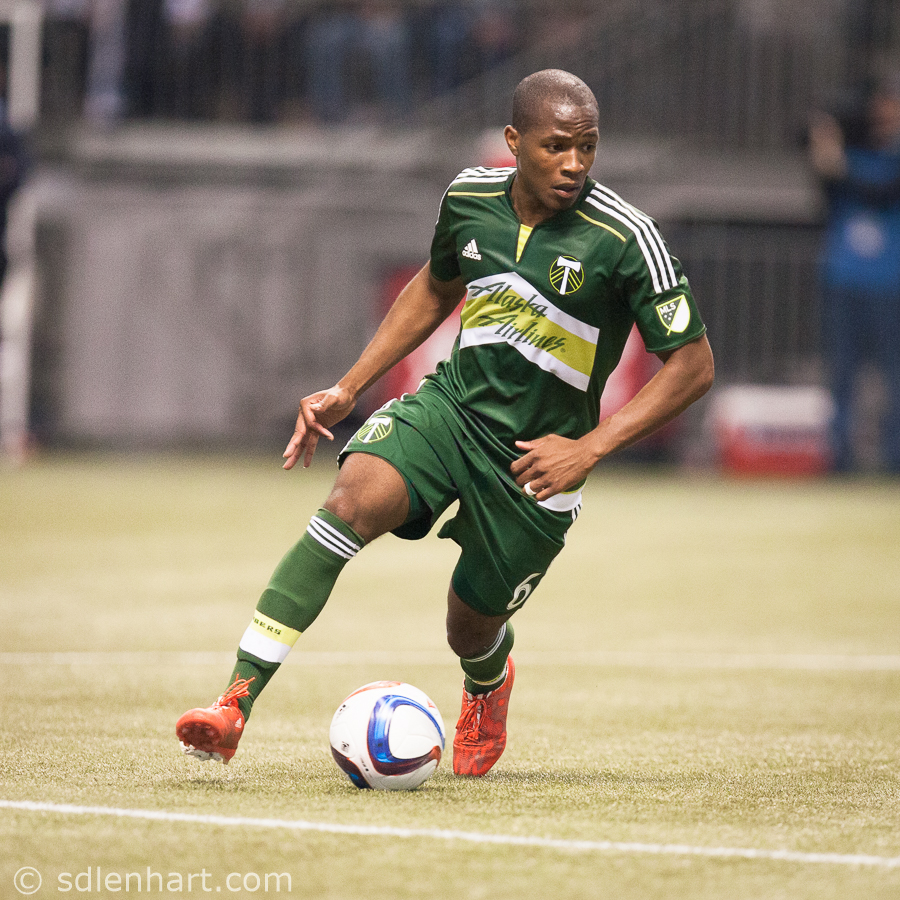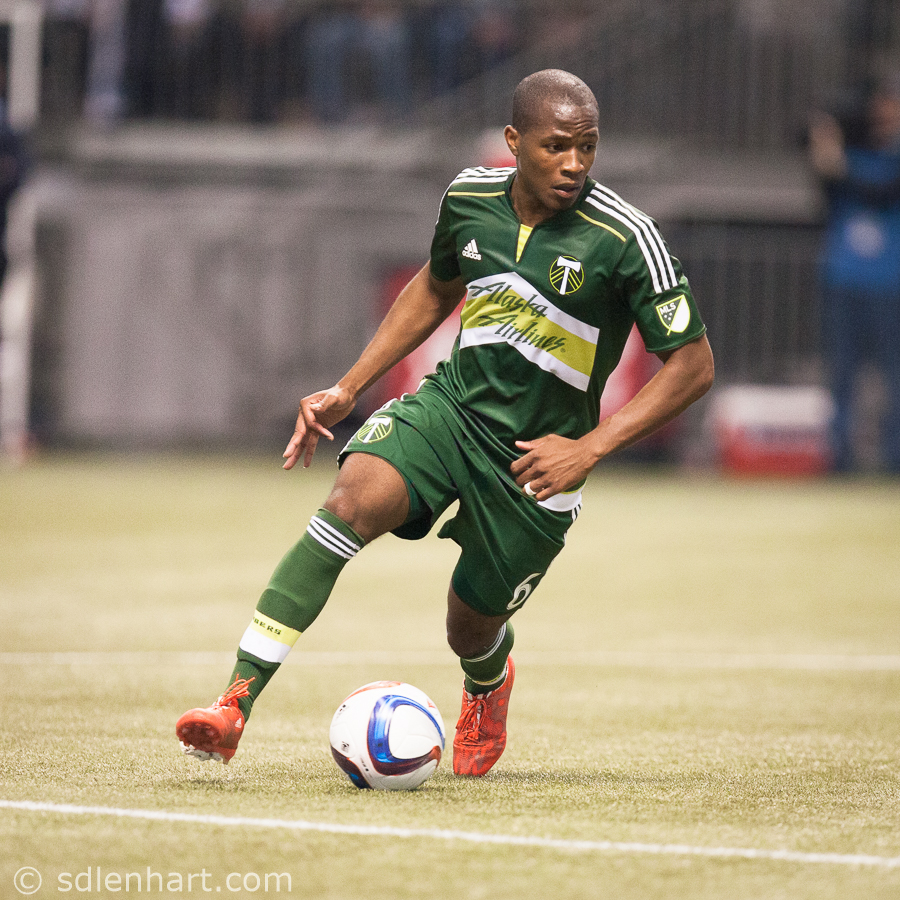 Diego Valeri needs to do what Diego does – create time and space with superb vision and first touch – his quality might not rate at 80% passing accuracy – but when you play, mentally, head and shoulders above 75% of your teammates that's to be expected.
For Rodney, if he starts, he needs to stretch the defenders and defend – if Melano gets the head nod he needs to make lateral runs across the back four and ensure when he does penetrate, he's onside and he keeps control of the ball long enough to create space and time to take a shot… too many times I've seen him cough up the ball, under pressure, when penetrating.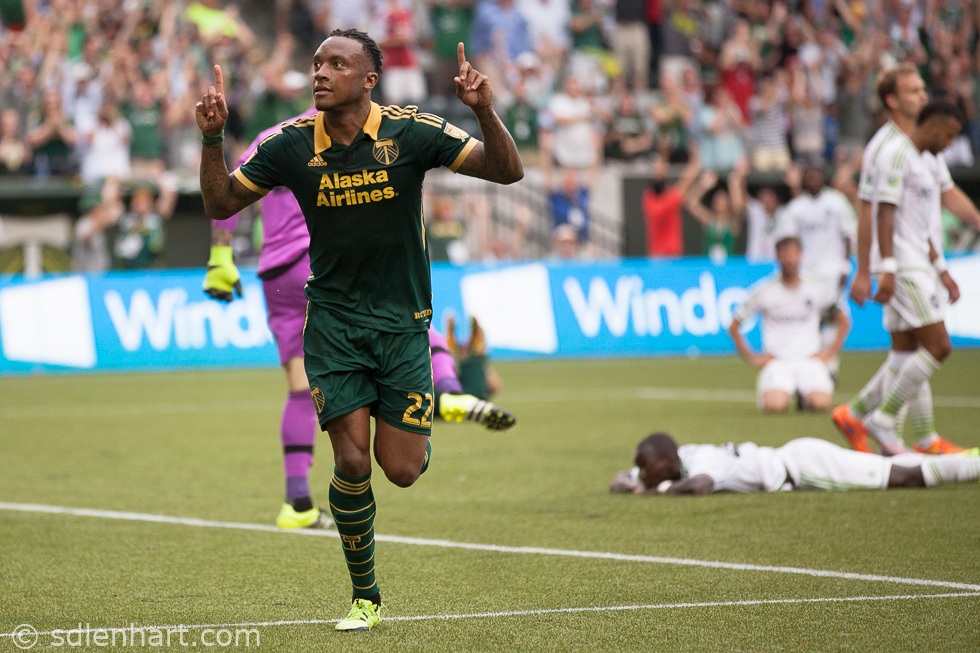 As for the back-four – in defending – well in order for the Timbers to win they must prevent Real Salt Lake from scoring more goals than the Timbers – and given the lack of goal scoring with the Timbers that's likely to mean they need a clean sheet!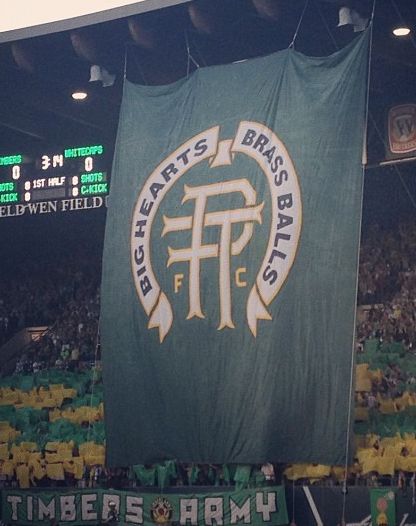 Hope the Timbers win tonight!  #RCTID….  My thanks to Steven Lenhart for again providing some cracking good photo's!
By the way – there could be some squad rotation opportunities tonight – perhaps we see Norberto Paparatto or Darion Asprilla?
Best, Chris