PreMatch Thoughts – Timbers v Crew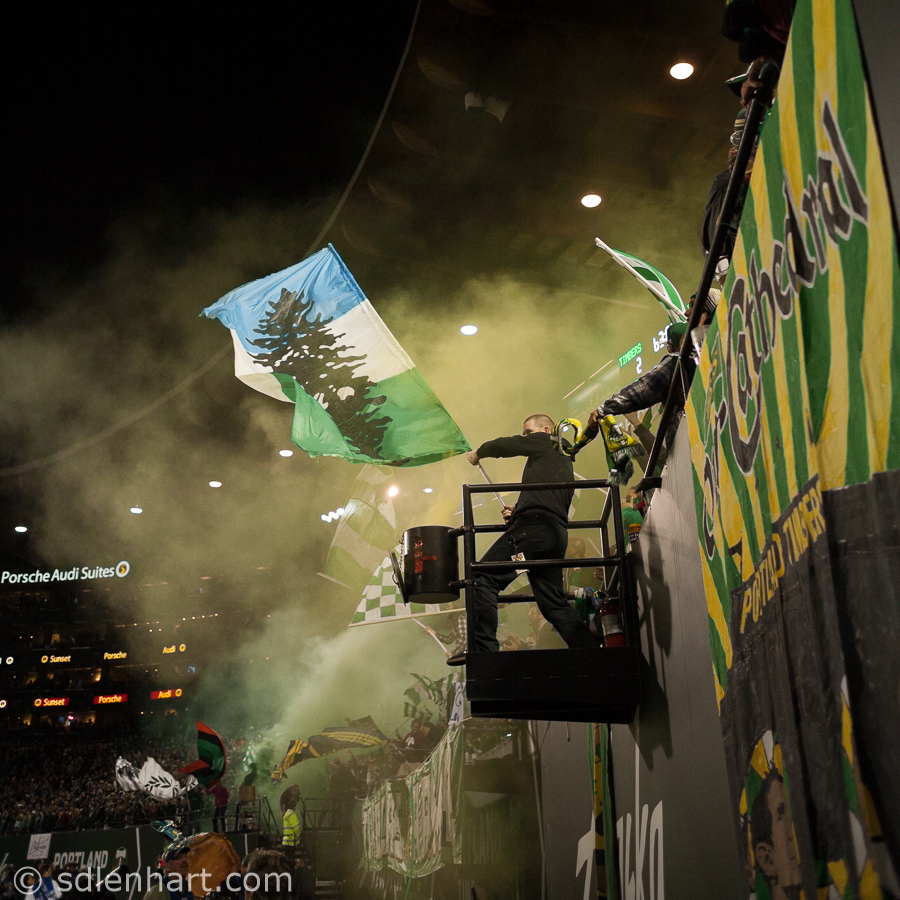 Is this a tale of two teams traveling in different directions?

Not so long ago the Timbers battling Columbus would have led to a game of possession – where short passes – from both teams –  might have been the norm; maybe not so much now though.

Over the course of the last three seasons the Timbers have moved away from a short passing, possession-based game, to a more direct approach.  In some cases this approach has worked well – in others maybe not as much.  My intent here isn't to offer that change in tactics isn't worthy – for many teams it has been, and in the final third of 2014, it worked quite well.

So it's with great interest that this Saturday tells a tale – not only in the starting eleven but in the tactical approach; especially with that extremely odd performance against the Red Bulls.

To be clear, I'm not on a bandwagon where I thought the tactical approach (playing slightly deeper and passing more direct) was wrong against the Red Bulls.

When you look at how Columbus played the Red Bulls (twice at home this year) their first game saw the Crew go possession-based (and lose) while the second game saw the Crew go more direct (and win).

Evidence, at least in part, and from some other results the Red Bulls have had this year, showed a reasonable tactical approach to playing them included a more direct style of attack.

Obviously it didn't work – but I think it was more about the defensive unit, at least in all that open space afforded Felipe, that had the greatest impact.  That said…

The difference though (as so many of opined countless times this year) was a complete lack of goal scoring; that and the two best chances to score came from Nat Borchers.
Is it reasonable that the two best chances the Timbers could muster come from their center-back?  I don't think so.

So in circling back to the shots taken issue – I wonder, is it possible there have been too many shots taken???  I think so…

As discussed on the Rose City Soccer Show this week the Timbers are second in the league in shots taken.  Most would offer that is a good thing but let's peel back a few other things first.

Apart from being second in shots taken the Timbers also lead the league in blocked shots (4.14 per game), and…

That second best in shots taken only translates to being eighth best in shots on goal and a paltry second worst in goals scored.

For me, this additional information reasonably points to one or a combination of: 1) a systemic lack of patience in taking shots, 2) a lack of vision as space tightens, or 3) simply over-stressing from the mounting pressure to score a goal.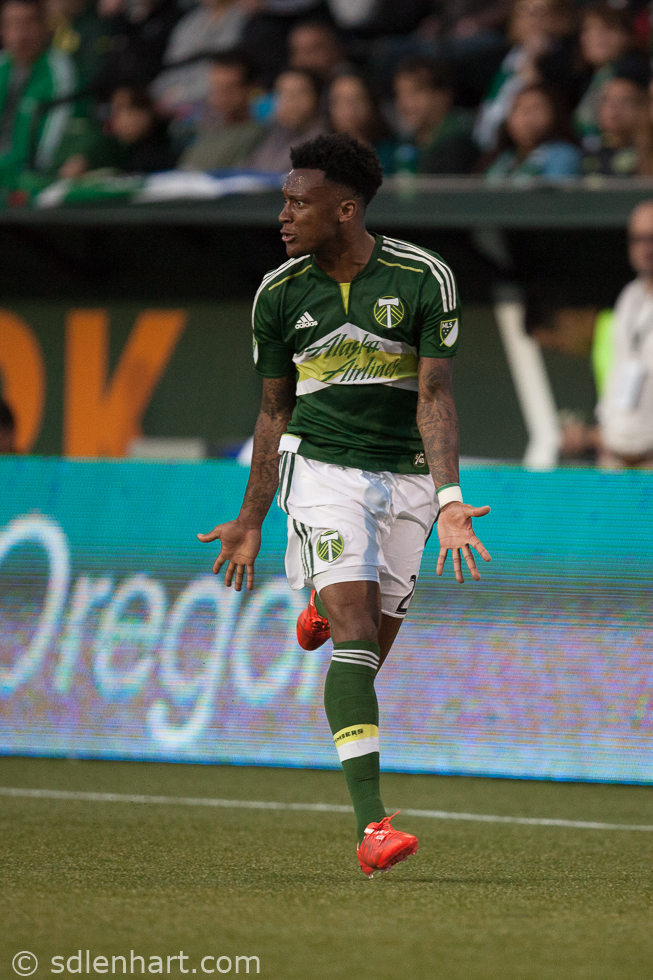 So what about tomorrow?

Well I hope the Timbers play with the same tempo in looking to penetrate – but – after penetration (ooh-err) they take a bit more time in shot selection.

In other words they need to find a way to take more shots where there's a clear lane to the goal as opposed to taking a shot that hits a players legs or chest not two feet away.

In addition, given the lack of goals scored, especially with the right boot, I hope the Timbers take more in-swinging shots from the left side (with the right boot) in order to have a better chance of a curving around the keeper, or getting deflected back into the six yard box on the far post where a more speedy Melano might be.

That doesn't have to mean Darlington Nagbe lines up on the left side but it may mean there is greater benefit in seeing Diego Valeri or Darlington Nagbe get more time to offer up curling/in-swinging shots from the left!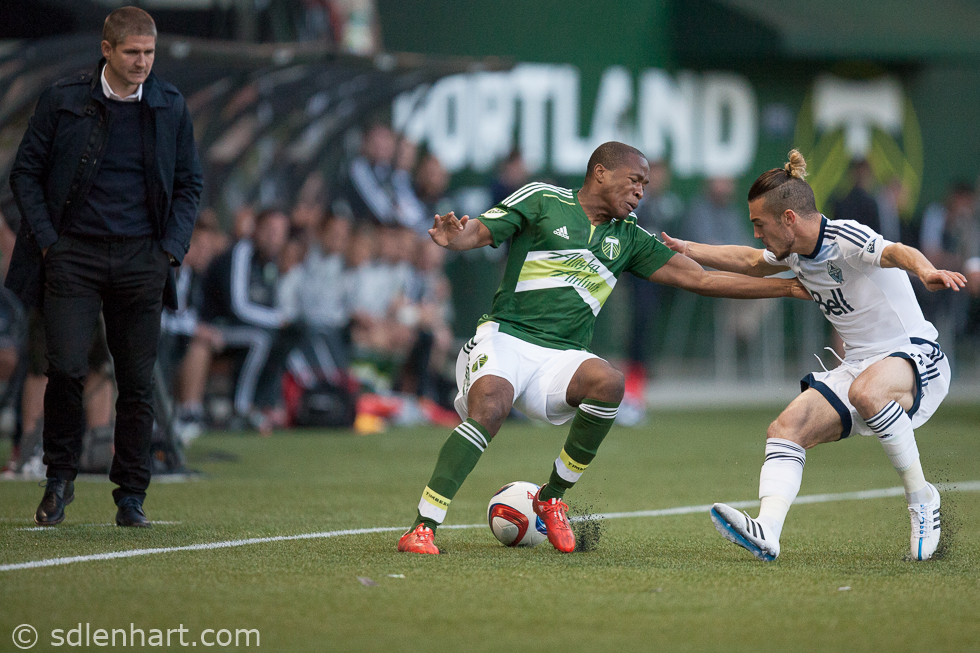 However viewed, if you get time, and you want to hear a different take on tomorrow's game listen in where Roscoe Myrick (with Portland Timbros), myself, and others will offer up a play-by-play of the match…

Meaning of course – put your telly on mute and listen here: https://goo.gl/CZTnCH 

Best, Chris   Re-tweets and follows are always welcomed!