Moving Forward… Timbers take on FC Dallas this Weekend.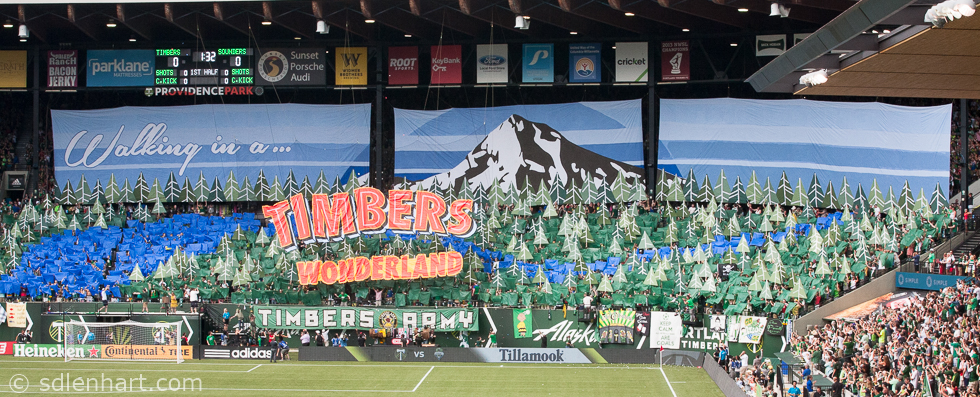 In preparation for the game this weekend I thought I'd offer a bit of reflection as the Timbers prepare for FC Dallas – not from my more traditional method of statistical analysis but more from a personal viewpoint in considering four Timbers players.
To begin, however, I think it is worthy to first recognize (again) what got me engaged with following/supporting the Timbers… these guys: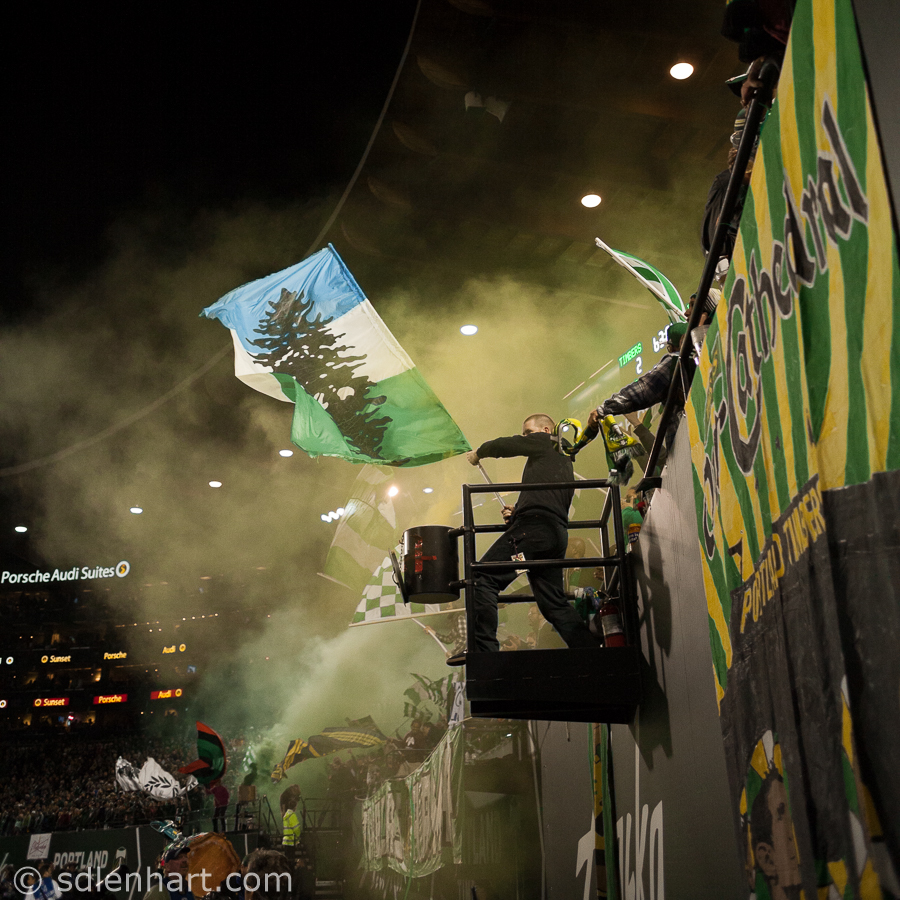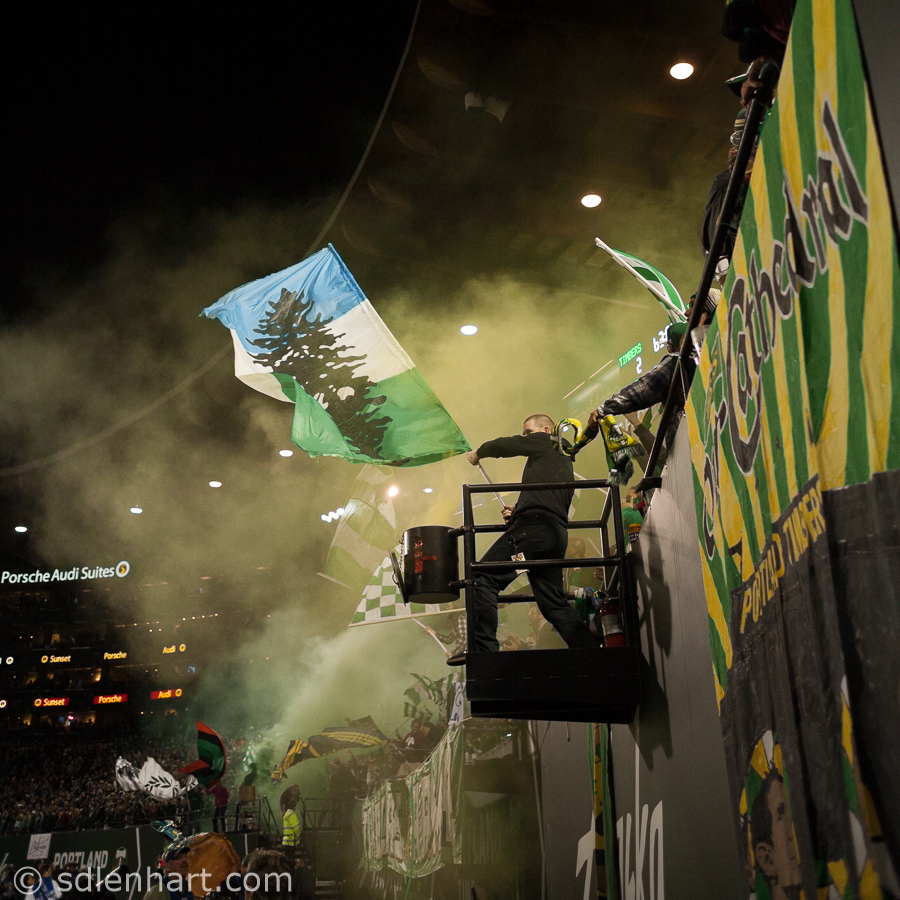 The vaunted Timbers Army…  for me there are not enough words that can describe the atmosphere that the Army brings to the pitch, this Community in general, and how it's impacted me in supporting the Timbers…   words like HUGE or INORDINATELY LARGE seem appropriate.
And yeh, it's likely either one or both are over-used at times but seriously – there really isn't a soccer pitch anywhere in this Country that has Club level support offered like what the TA brings.
In setting those conditions, and recognizing the Timbers are celebrating their fifth year in MLS, I also feel it's worthy to call out a few players who have, if you will, stood the test of time; Jack Jewsbury, Rodney Wallace, Diego Chara, and Darlington Nagbe.
First up – Jack Jewsbury – the Club Captain:
Success, for some, is painted by one or two instances engrained in history – and with the Cascadia Cup victory, in 2012, Jack's volley did just that.
Most recently, it's also worthy to recall the extra time win in Colorado and the stunning chip he offered (late on) against San Jose.  It couldn't have happened to a nicer guy!
With that said I'm not one who likes to paint success relative to one or two instances – for me it's the success that is delivered over a period of time both on and off the pitch.  And Mr. Jewsbury embodies that success.
He's a leader and when given the title "Club Captain" that should say it all.  What's interesting is to be a great leader you need to be a great follower.
And, as this year began it appeared Jack would be more of a follower than leader – even though Will Johnson was injured it was likely an in-form Ben Zemanski would step in.
He didn't, as he too got hit with an injury – so up steps Jack and 21 games later he has two game winning goals and 1234 minutes played… a far cry more than most projected especially if one would consider what amount of minutes he might actually have if both Will Johnson and Ben Zemanski were 100% fully fit!
In looking at this weekend – once again it's likely he gets his number called… we all know why – Will Johnson made a mistake…
Before moving on a shameless plug if you will – when looking for some good footy shows here in Portland I recommend you tune into Soccer City PDX – especially next month.
On our upcoming show Kip Kesgard, Will Conwell, Dan Sheldon and I will be sharing more thoughts on Jack Jewsbury and what he brings to the organization – both on and off the pitch.
Next up is Rodney Wallace; the RodWall – perhaps the most gifted athlete on the team:
When I first started covering the Timbers – back in 2012 – my phrase for quantifying Rodney, before his success, was "he's the diamond in the rough" and when the Timbers begin to clean house Rodney won't get pushed out the door.
He didn't and he continues to add value.
In looking at Rodney, he like many other players on this team, fills a critical role to help Caleb Porter offer flexible attacking options in a game where repeated tactics are quickly spotted and brutalized by the opponent.
So what makes Rodney so special?  I think it's a combination of his athleticism and good nature – whenever I have had a chat with him he's been modest and quick to credit teammates for his success.
In considering on-field contributions I'm not sure anyone can leap as high as Rodney and he certainly makes an inviting target for throw-ins down the left side of the pitch.  In addition – his pace and first touch also helps move the ball forward or create space for teammates.
In thinking about the game this weekend – I'm not sure if Rodney starts – Caleb has many options this game.  What I will offer is that if he does start there will be intent to support Jorge Villafana in defense while also looking to use his athletic ability to quickly turn that defensive mindset towards attack.
My favorite player on this team – Diego Chara – the Cheshire Cat grin: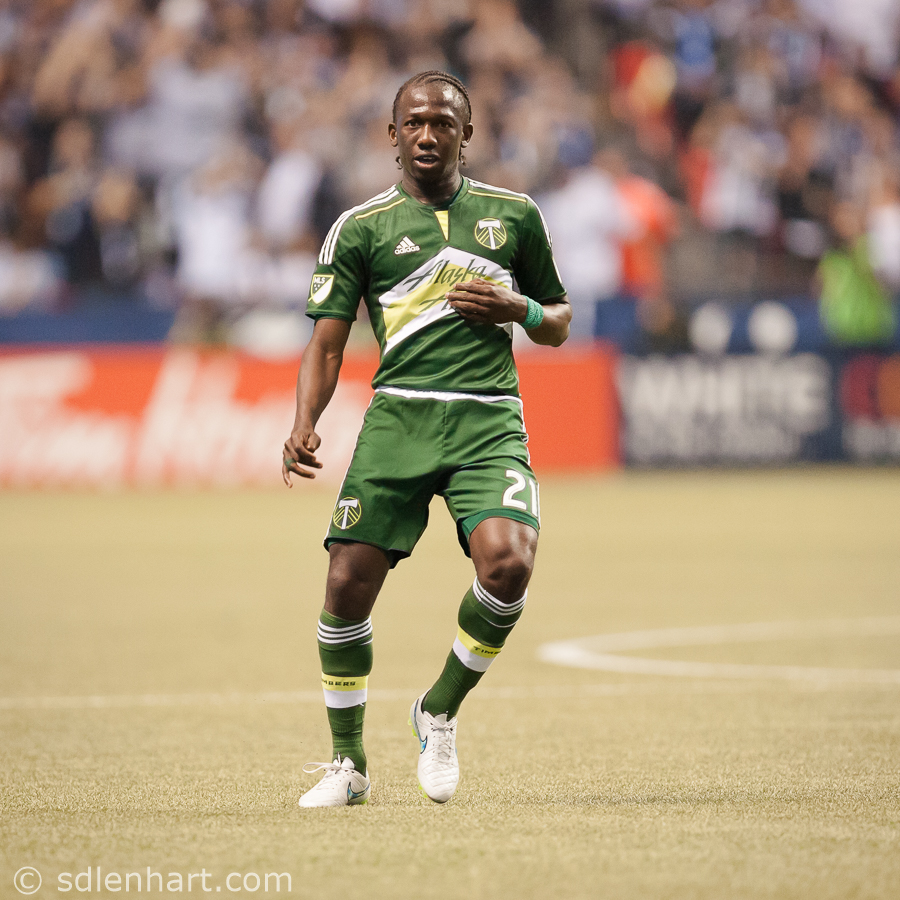 Nobody on this team works harder and shows more heart and spirit than Diego Chara.
I personally don't care that he gets booked on the occasion – in all the tackles I've seen him make I don't think I've ever seen one that was purposefully brutal – i.e. he plays hard and his timing is off a wee bit (at times) but he's no Vinnie Jones!
Diego has an unending tank of energy that sees him offer multiple bursts of speed, throughout the full 90 minutes, to go along with quality touches and a great understanding on his positional play relative to the others – there's not much more a coach can ask for!
I wonder, and perhaps he's already been asked this before – does Diego favor playing the game when his team has the ball or when his team doesn't have the ball?
I'm not sure I've seen any player in MLS make such a consistent and concerted effort to get behind the ball or recover the ball when his teammates don't have the ball.
What a great asset (player and person) to have in this organization!
Last but not least – Darlington Nagbe – a dazzling dancer with the ball at his feet.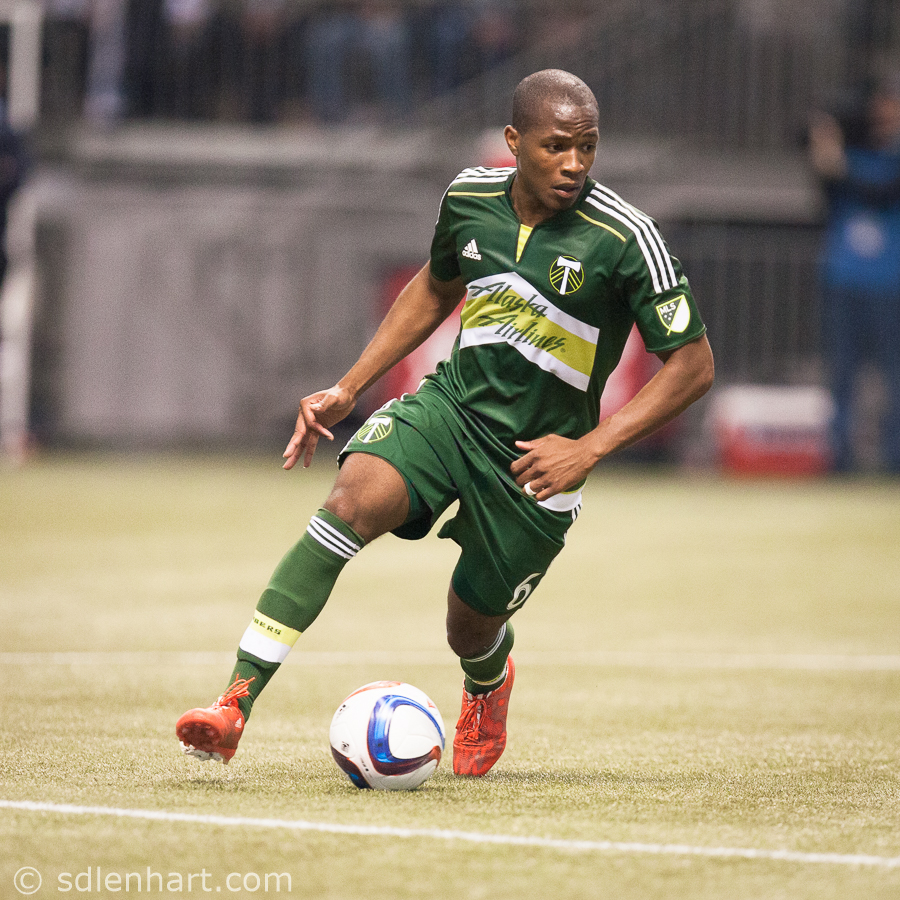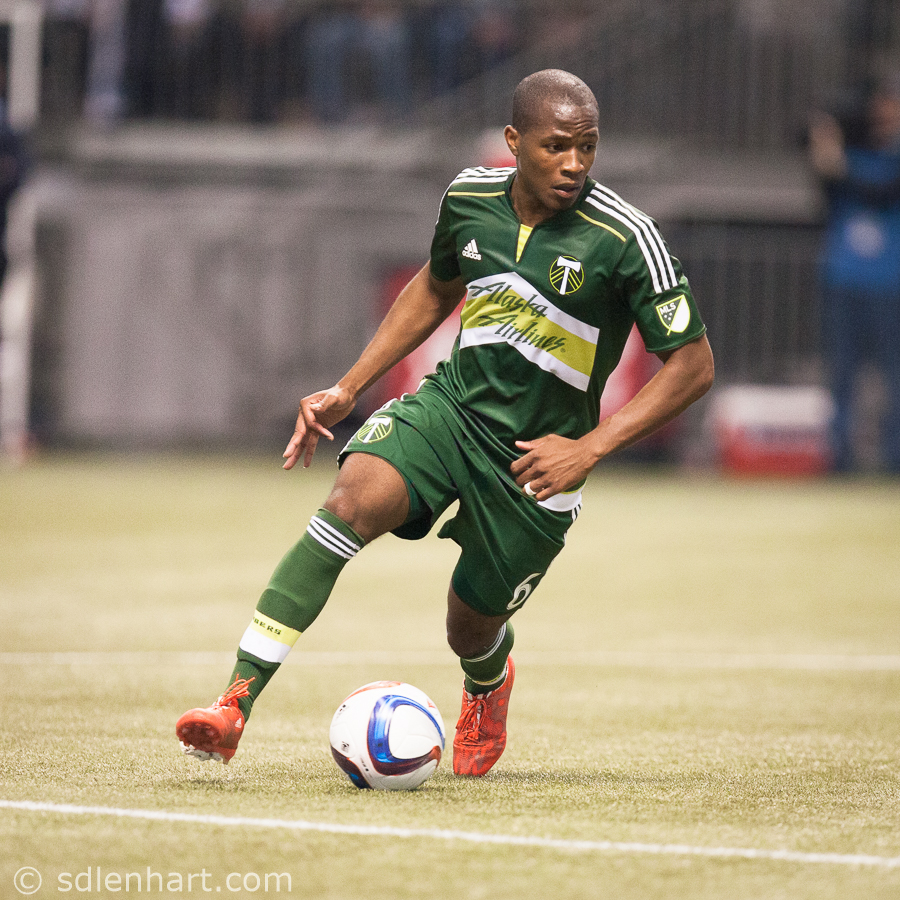 No-one, in my view – with my two eyes, displays better ball control and the ability to dribble penetrate better than Darlington Nagbe.
And with the disappointing conclusion the US Men's National Team had in the Gold Cup he MUST be a serious consideration to join that team – to not offer him an opportunity would be down right rude!
So how about Darlington (Dazz) and the Timbers?
Throughout his time with the team we've seen him mature – perhaps not as a devastating goal scorer like some may envision but he's certainly continued to add value and enable others around him to play better.
And for me his maturity hasn't just come about on the attacking side of the pitch – he's gotten better in getting behind the ball too.
In speaking with Caleb Porter a few weeks ago he offered that the most productive position for Darlington has been when he plays on the left side – working right… the hard part, acknowledged to me by Caleb, has been finding the right mix of players to facilitate that move a bit more permanently.
So in considering the game against FC Dallas I'd (at first glance) anticipate Darlington dazzling the left side of the pitch.
What will be ever-so-intriguing is seeing if there's a match-up between Darlington down the left side and Castillo playing down the Dallas right side…  what a test that will be!
In Closing – Caleb Porter – the gaffer – the leader – the ultimate decision maker.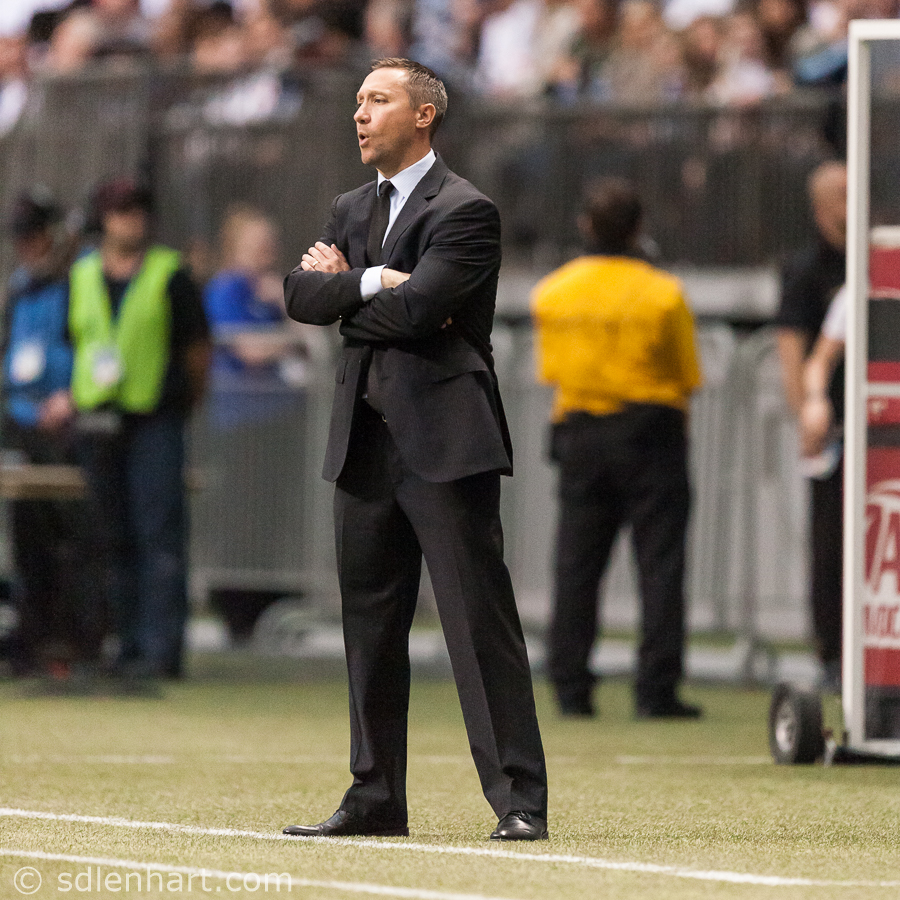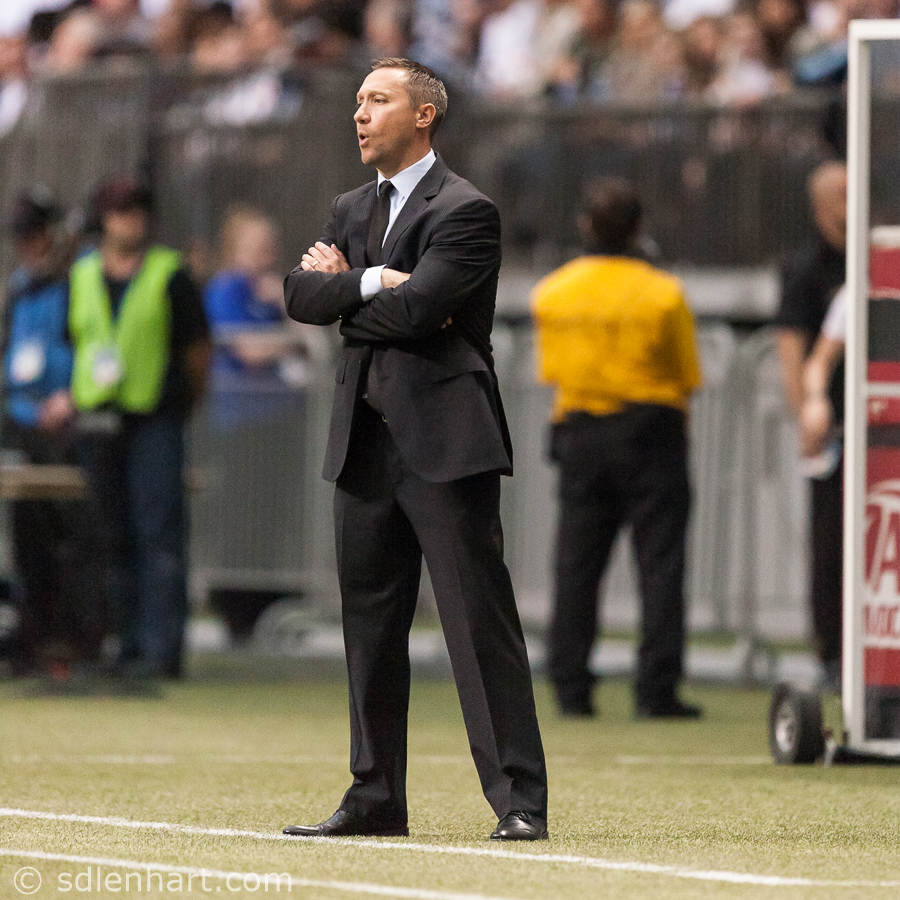 Soccer, like many things in real life, involves a decision making process that includes both art and science – the feel as well as the thoughts that go with setting the conditions for success. 
In looking forward to this weekend's game I'm not sure I'll scratch your itch on who may go where or why but what I can offer is this… the Timbers will be prepared!
Over the course of the last few months I've had the great pleasure to sit and chat with Caleb,about football, the nuance, the ins and outs, the statistics, and what strengths and weaknesses come to light as each season progresses.
I don't profess to have the answers on any of that but what I can share is that Caleb is a great listener, a great teacher, a student of the game, and someone with extensive passion about this sport.
I'd also offer he spends a considerable amount of his waking hours devoted to making the Timbers better, be it through analysis or training or simply just thinking and talking about things.
As the Timbers prepare for this game (and every game) picture a deliberate and thorough review of video and statistical analysis.  Included in that will be scouting reports from a number of different folks as well as hard data on individual performances.
When all that is accomplished next comes the decisions on who starts and what the comprehensive game plan will identify.
So in looking at the game against Dallas – I'd imagine who we see start will be who Caleb feels is the best team of players to set the right conditions to score at least one goal without giving up one themselves…
If you wish to know my thoughts on how the Timbers have performed the last couple of weeks and some additional thoughts about the game this weekend listen in here to the Rose City Soccer Show; where Kip Kesgard, Will Conwell, and myself all offer thoughts in response to questions from our host Dan Adams.
Best, Chris