It's Worth Mentioning Again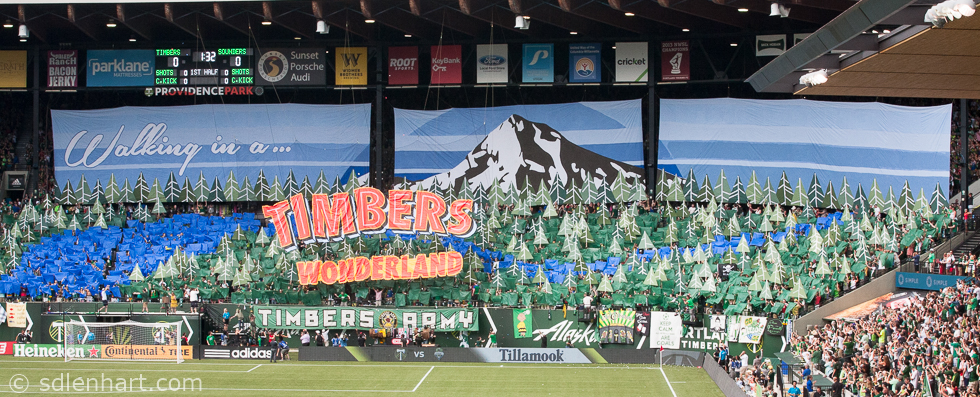 Portland Timbers FOUR – That City Up North one... As the Timbers prepare for another US Open Cup match tonight I thought I'd take a quick trip down memory lane using some superb pictures from my good friend Nevets.
So let's begin: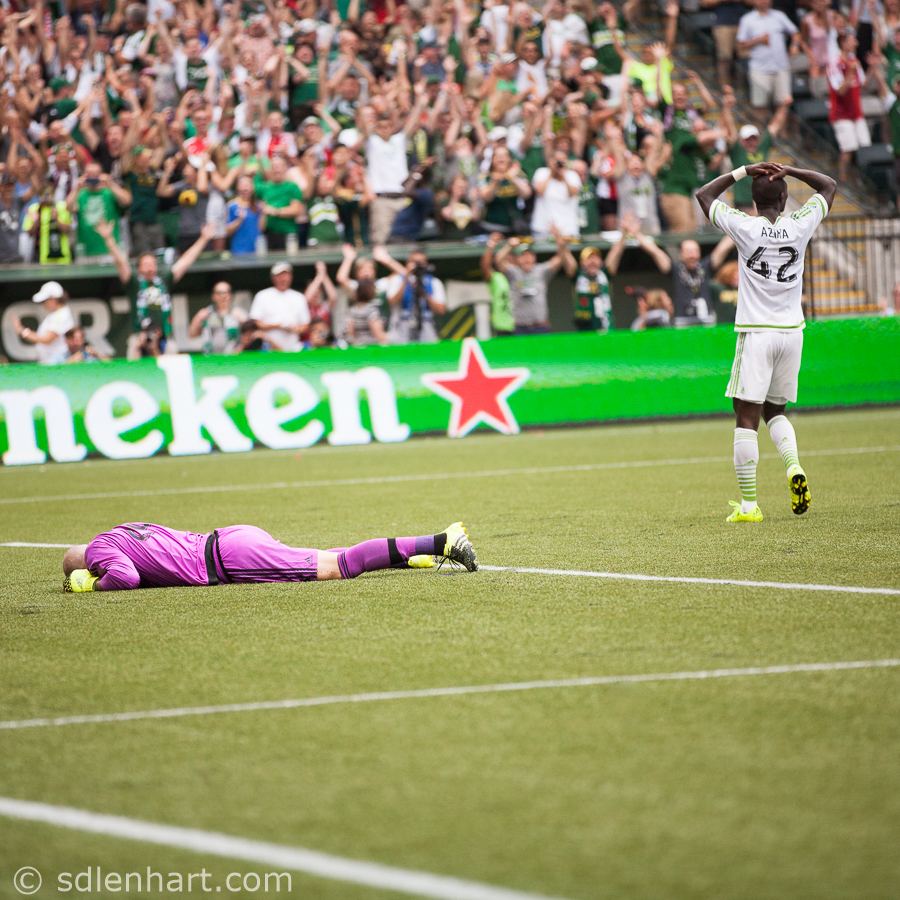 A Flying Fish No More…   What a glorious picture; this fish has been gutted so badly it's not even flopping anymore.  I'm not sure when Nevets took this picture but it's probably after Fenando Adi "sealed" the victory with the seventh brace in his MLS career… Wicked…
Now for the Man of the Match…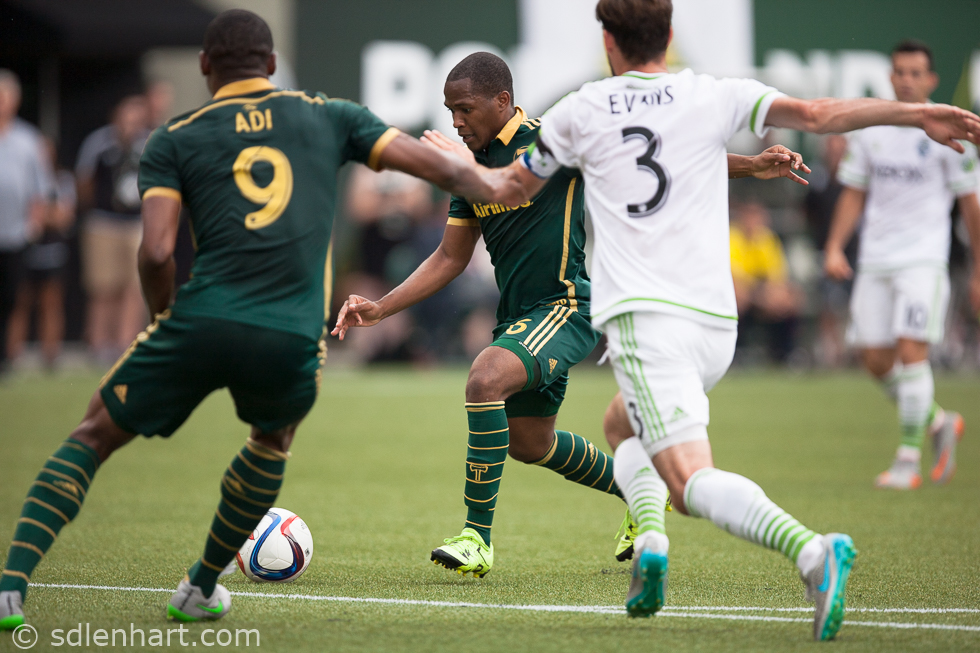 Nevets and I spoke before the game and one thing we both agreed on is that with Darlington Nagbe playing his inverted winger role (a right footed player playing on the left wing) it would be good to focus on his penetrating dribbles…
Not 12 minutes later – BAM!  A slamming strike to the near post probably near 50 miles per hour – wow; Mrs. Nagbe, you should be proud of your hubby! And with it being a long long time since Darlington had scored who can blame him, and his teammates, from having a celebration?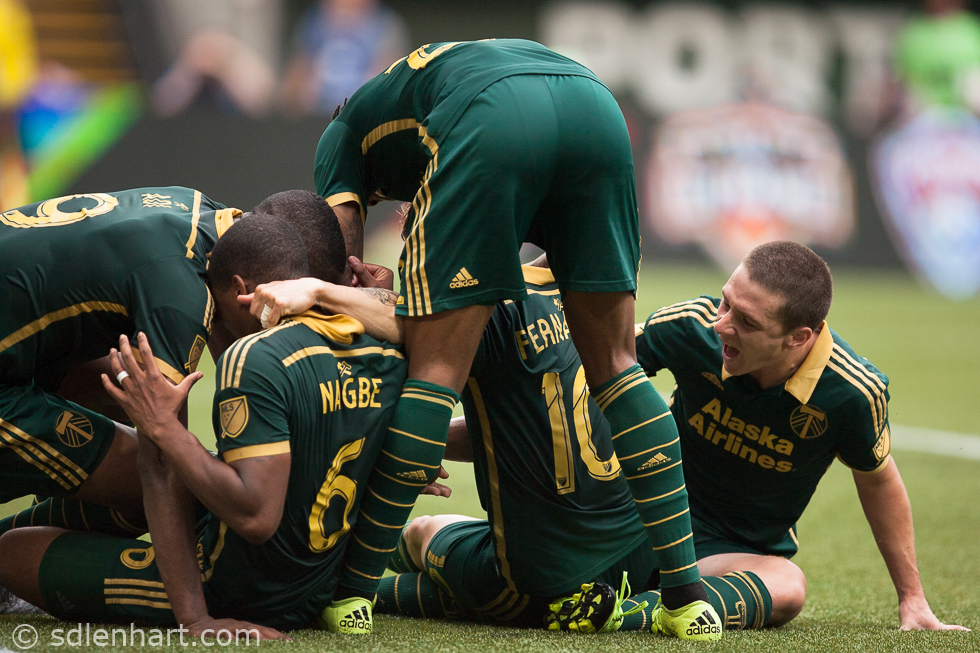 Brillo! Now all things considered it's rare, very rare that one player is responsible for team success – it's a team game and in all the games this year I'm just not sure I've seen the four primary attackers play such a complete game…
As such I think it's worthy to remember that both Diego Valeri and Gaston Fernandez played a HUGE (if not INORDINATELY LARGE)  role in the first three goals… As such a short tribute to those two Argentines…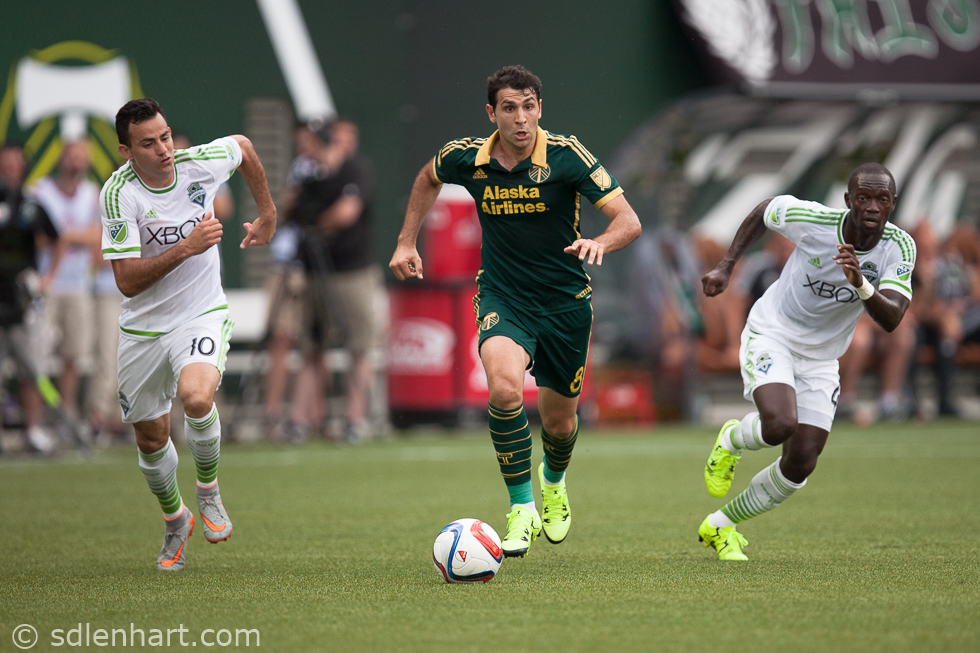 What was great to see was how well Gaston played in tracking back as much as moving forward and perhaps the best run into the 18 yard box was the run where he didn't get the ball – that happened to be the run that pulled Marshall slightly wide – enabling Fenando Adi to have that extra inch of space to slot home his second goal!
Last but not least – another player opened his scoring tally for this year and it was none other than Rodney Wallace – well done I'd say.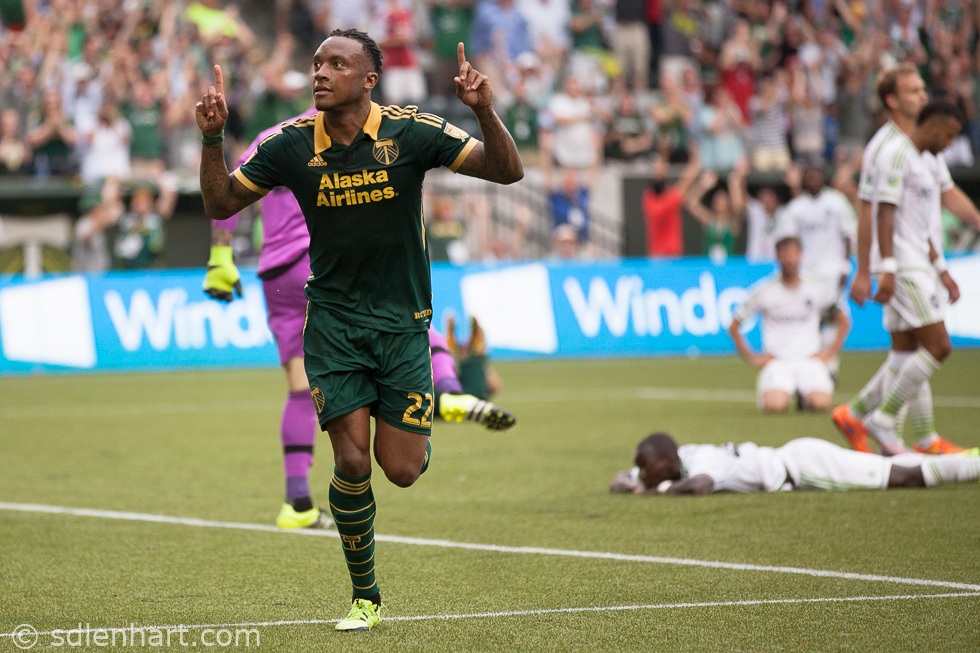 I like the backdrop for this picture Nevets!  Gutted fish, heads down or simply lying flat out on the green surf of Providence Park!  And this time I think you've captured a purple fish flopping about as well…
Anyhow – the Timbers take on Real Salt Lake tonight and it's worthy to remember this game is courtesy of another deep sea fishing expedition… Best, Chris