Cascadia Cup Clash in the US Open Cup

The cup run-neth over; as in the Cascadia Cup Clash we all love has spilled into the US Open Cup.
So what might we expect to see as the teams go head-to-head at Starfire Complex tonight?
Figure it's a smaller pitch, with the exception of the 18 yard box, so there should be plenty of back-and-forth action with – dare I say it – plenty of direct play.
So who do we see get the head nod to start?
Figure the starting back four we've seen in three of the last four games are likely to start – meaning Powell, Borchers, Ridgewell, and Villafana – for those thinking Paparatto might get a start I'd offer his aerial ability may suit better, on a quick turn of games, against Houston, we'll know soon enough I expect.
In looking at the midfield (central midfielders that is) it's really down to a process of elimination – Will Johnson is out with the Canadian National Team and Diego Chara has to sit given his red card in the last US Open Cup game the previous year…
Meaning Jack Jewsbury and George Fochive in the middle.
With respect to the wide players – Dairon Asprilla is out with his rolled ankle and Caleb has previously shown favor in selecting Rodney Wallace over Ishmael Yartey – so that's Wallace on the left side and Darington Nagbe on the right side…
Before getting to the Attacking Central Midfielder let's take a look at who we might expect to see starting up top…  
Tight pitch, more direct style of play, and two bigger, opposing, central defenders who will have less space to try and manage —-> translating for me to Fenando Adi.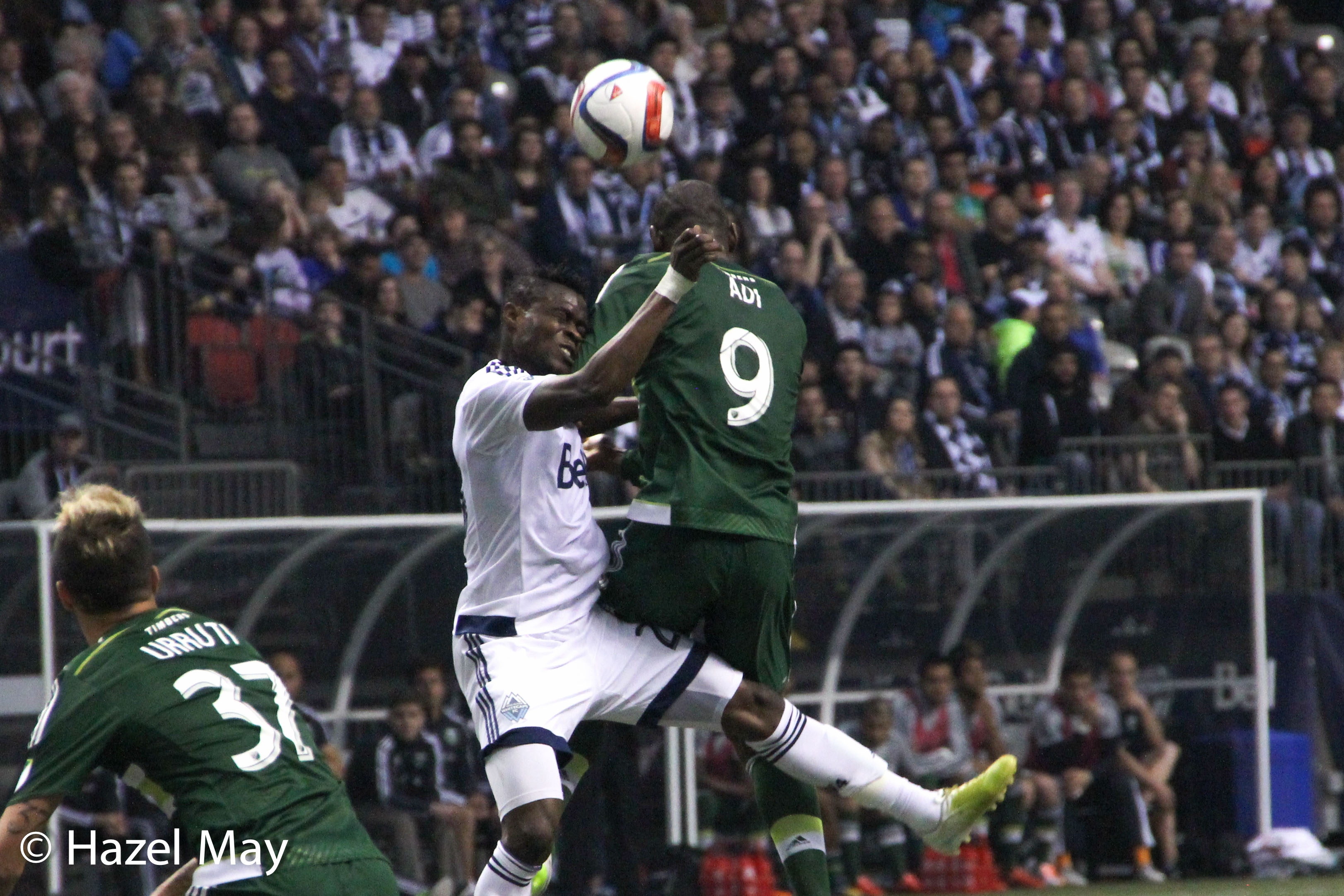 So in looking back at some of the better moments from 2014 the one piece remaining is Diego Valeri – is he ready to go – might we see him get the head nod to return?
I think so – if he's healthy.
With a small pitch Diego doesn't have to be everywhere to influence the game.  He can actually situate himself in a few choice areas and pretty much spray the ball in any direction; using his deft touches to control in the tight spaces while also using his superb vision/instinct to pick out teammates with through-balls or quick flicks/lofts.
And even if he doesn't get many of those, singularly superb passes, his presence will surely open the tighter wings for the likes of Nagbe and Wallace – which in turn, given the smaller pitch, should open up an overlap for either Powell or Villafana.
Last – and most certainly not the least – I figure Adam Kwarasey starts in goal – if you're going with what many may consider to be a complete first team then why not go with your top keeper?
All told I think Caleb Porter is going into this game to win and he knows the challenges of not just playing the Sounders on the road – but on the road on a tiny pitch…
Should be exciting football tonight!
Best, Chrsi