Timbers Clean Sheet gets them a Point versus Vancouver
A number of storylines to choose from for this weekend – none more prominent than the return of Diego Valeri to the pitch.
His presence has been missed in a big-way and while many may hope for instant gratification I'd appeal to their senses and ask for just a tad more patience.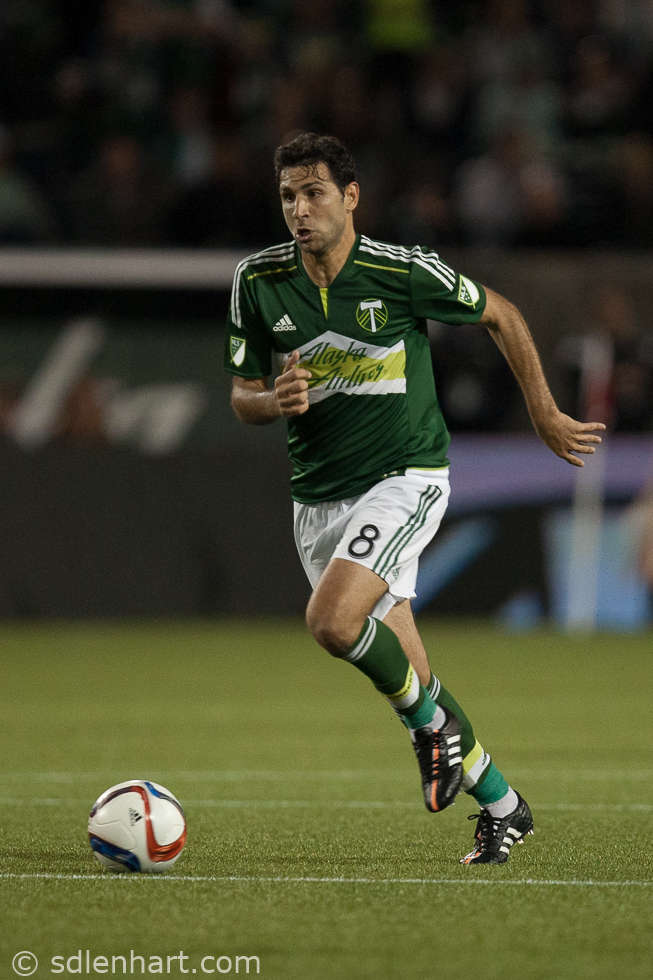 Not with respect to Diego's in-game technical skills – recall his first strike – in case you missed it – it was clinical in technical execution – head down and on the ball, back straight, knee over the ball, and the laces of his boot were the first thing to make contact with the ball…
No – for Diego it's not about technical skills it's about patience in getting his routine and rhythm back after being off the pitch for so long – as he gets better we already know others around him will get better.
Another storyline has been Darlington Nagbe – not just for his PK miss this game – but for his development and maturity as a player this season.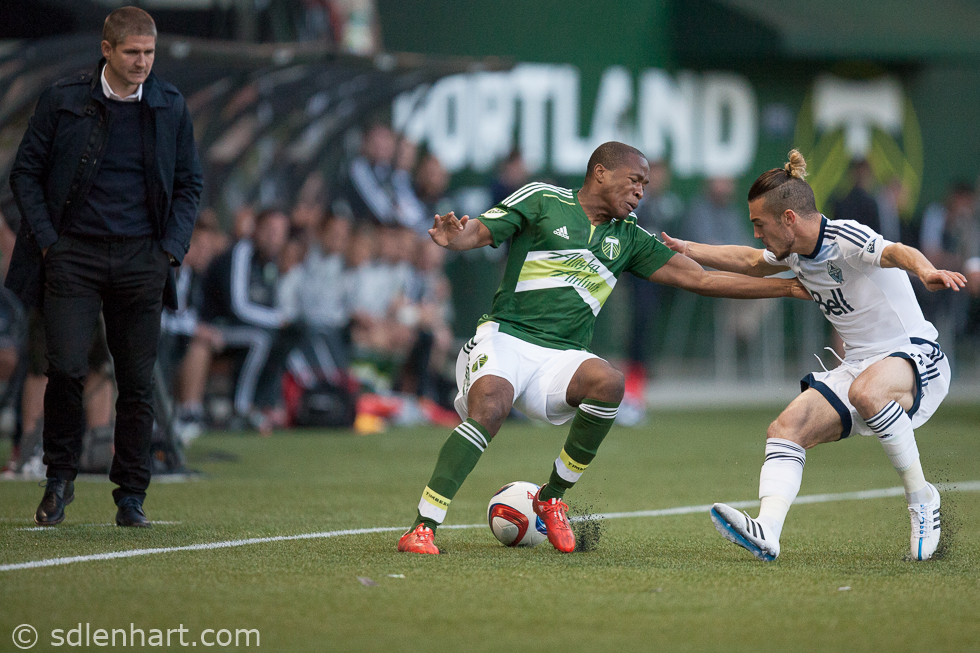 No-one has been asked to do more the early part of this season than Nagbe – and while many will poo-poo his missed PK I'm not one of them – he pushed it wide and failed to score.  It's not like he's Stuart Pearce missing a PK in the World Cup or something; it was a miss – get over it.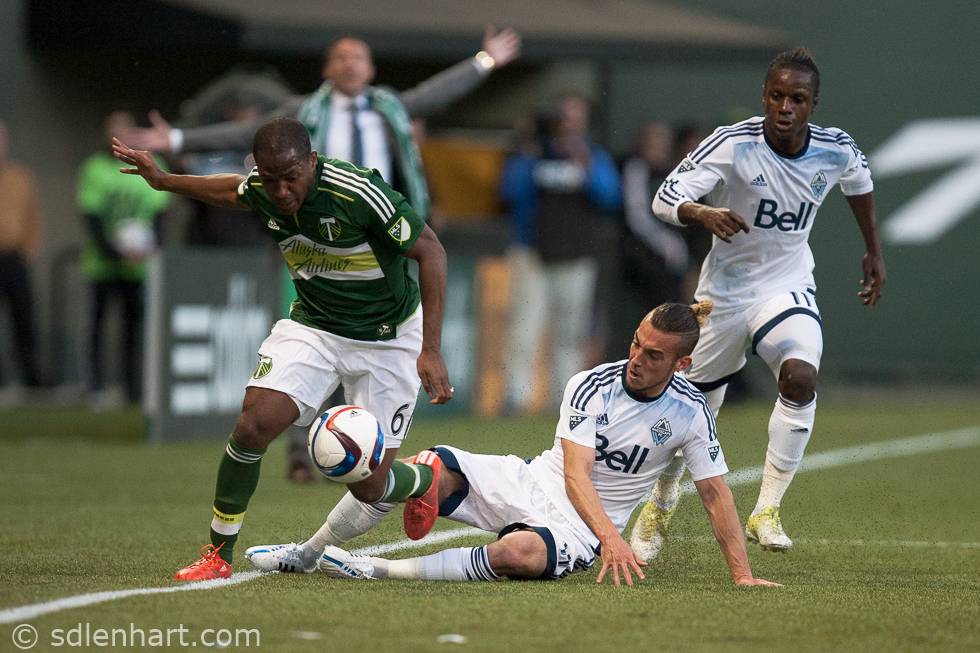 For me, more importantly, was the continued ability of the Timbers to gain penetration and put some balls on frame – no goals again but more importantly – no goals against.
And to me THAT'S the real storyline – it all starts with Jack Jewsbury and Diego Chara filtering, early, the Vancouver attempts to penetrate.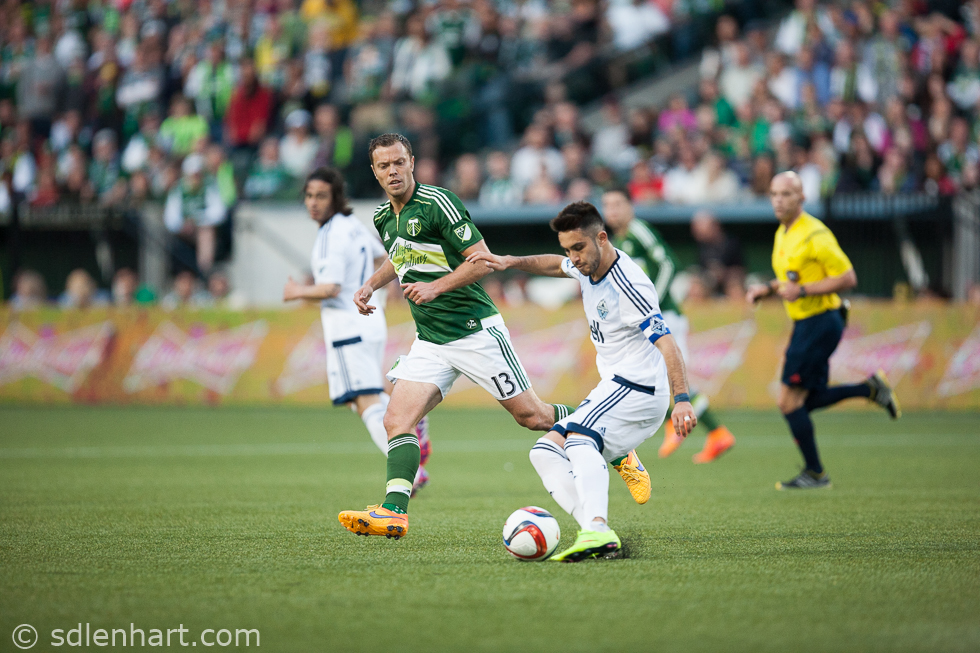 And of course – it all ends with this guy:
So for me – a great indication of a solid season, for the remainder of the season, is the Timbers in defending and the balance they strike in defending first and transitioning into attack second – not the other way around.
Statistics, as much as many disagree, all confirm that the teams that win Championships have great defending traits.
Before closing, one more storyline, a key player two years ago was Rodney Wallace.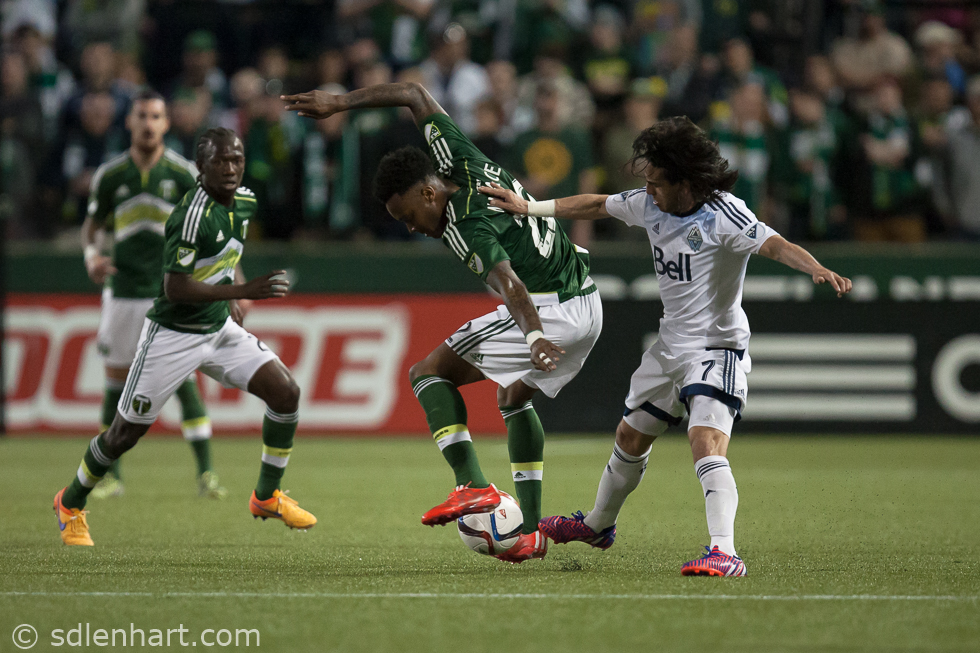 And how well he supported the back four while also providing goal scoring depth down the left side.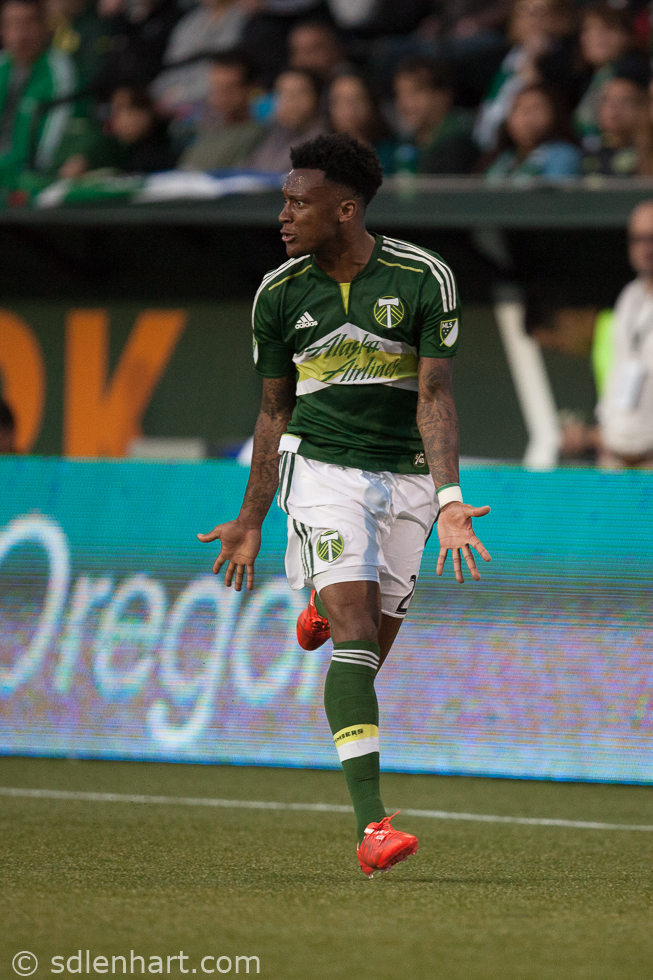 If he can return to form, now with more space and time (given a more mature Darlington Nagbe plus the return of Diego Valeri) that 11 game unbeaten run the Timbers had two years ago might not be to far away.
I don't offer this lightly – as I saw things play out with the back four against Vancouver – a notable team in attack, especially the counterattack, it's not a "push" to offer up that this team could go 20 or more games without a loss.
The challenge, of course, is not gaining draws but winning; and as much as I like what Fenando Adi and Maxi Urruti bring it's their timing, leading up to a strike, that needs to improve.
As to whether Urruti or Adi is the answer, up top, I'm not sure.
As I look across the league I think those two guys are comparable to many strikers in MLS.
But unless they begin to score, at a more rampant pace, I see them more as members of a supporting cast for Diego Valeri – and I don't think a team in MLS can win regularly, without a dominant DP striker…
In Closing:
It is what it is – and while the big $$$ are not needed, in this City, to fill the stadium to capacity – the big $$$ may be needed, in this City, to see the stadium, at full capacity, for an MLS Championship Game.
A goal I think we all want to achieve.
Best, Chris
PS:  My thanks to Nevets for these superb pictures!