Gutted – Absolutely Gutted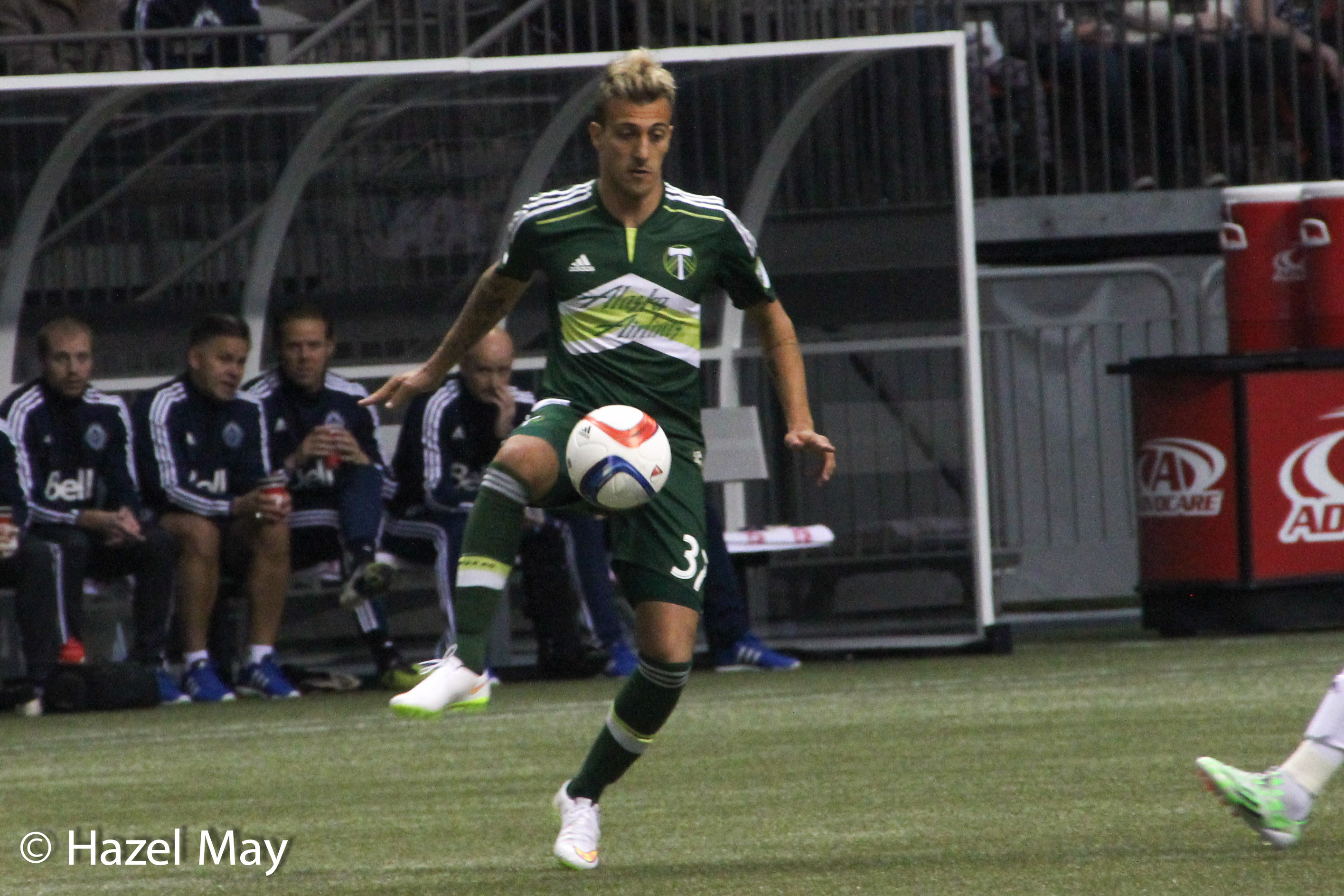 Portland Timbers lose 2-1 in their first Cascadia Cup Clash of 2015…
In seeing another frustrating loss of points in the last vestiges of the game Saturday I'd rather focus on a positive than a negative… it's hard but I think it's worthwhile since 30 games remain.  
My focus today is on the new wrinkle we saw on Saturday – no detailed stats  (well maybe a few) – but this is more about feeling and sensing an opportunity for change while Diego Valeri remains injured…
Saturday was new for the Timbers and it represented a change in how Caleb Porter sees things as he tries to solve the issues of attacking while Diego Valeri recovers from injury.
For the first time we saw Maxi Urutti and Fenando Adi pair up in attack.
I don't offer this lightly; in a direct lift from a question I asked Caleb Porter last year about Urutti pairing with Adi he said – 'I prefer to see Gaston pair with Adi at this time'…
Well times change, and Caleb is acknowledging that enough time has changed where he felt and/or thought this new pairing might add value.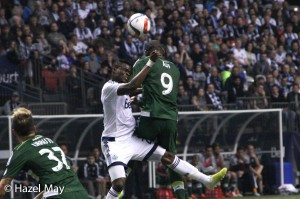 I think it did – not with respect to goals produced (yet) but with respect to helping to create space and time for either themselves or others…
All told, the two combined, had roughly 43 passes offered (give or take a few) with just seven of them being "unsuccessful passes" – a good days work when it comes to quality; 85% passing accuracy.
We can't say the same for how well the team created goal scoring opportunities – using the more traditional practice of crosses, where a two-striker system seems to flourish, they offered up 47 crosses with only six seeing success – for a paltry 13% completion rate.
That's not good but in case you missed it – not once – in all 34 game played last year – did Portland exceed 40 crosses in a game – and their average points earned when exceeding 30 crosses a game (6 times in 2014) was .5 points earned…
If this approach is to be a mainstay for attack I'd offer more time is needed (patience) to see it yield better results… defensive mistakes withstanding.
So while many point in other directions, however worthy, I feel more comfortable acknowledging that the Timbers tried a new approach – and in having never hit that level of activity last year it was still a pretty productive evening…
And while this may not be the 'new' style of attack it certainly did create opportunities…
Best, Chris
Photo's courtesy of Hazel May!