Earning Points… Portland and Salt Lake battle to nil-nil draw.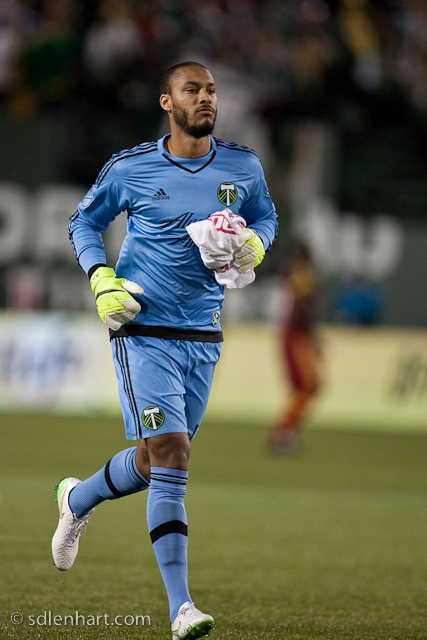 In an opening night where the TIFO took center stage it was great to be back in Providence Park!  For now we lament on shots taken gone awry but sincerely welcome new arrivals Dairon Asprilla, Nat Borchers, Adam Kwarasey and the untested Rookie – George Fochive.
All things considered most should be okay with the Timbers getting a point last night – with Valeri, Johnson, Ben Zemanski, and Diego Chara out injured Porter did what Porter needed to do… pretty much ignore moving the ball within the midfield and focus on getting the ball, as quickly as possible, to his dangerous attackers.
They did – in fine fashion – to a point.
Now I don't want to belabor the lack of goal scoring last night too much but I do think it's worth mentioning; especially since it's likely we see the same (tactical) approach this weekend when LA comes to town.
At times possession can be a good thing – other times not so much…  When possession is a good thing it means either you are creating the time and space to take open shots – or – your opponent is yielding some time and space for you to take open shots.
Last night was not one of those nights – out of 18 shots offered 9 were blocked – meaning the Timbers had neither the time nor space they would normally need to score goals.
And while they did put six on frame – five of those were dead center and only one was to the right (facing the goal) of Rimando.  When viewing the history on the Man – Rimando – he's weakest area is his lower right (or when facing him – his lower left) – not one shot offered by Portland targeted that area…  with a tad more time and space maybe – just maybe – Timbers put one in that area!
All told the 'new guys' did just fine – and while I didnt' select any one of them as MotM (see my pick (Jack Jewsbury – and why) offered up on Stumptownfooty) they all had noteable games – especially the youngster George Fochive.
In case you missed it George got some credible minutes in pre-season this year to go with over 800 minutes playing first team football with Sacramento last year – the team that won USL.
As for Dairon Asprilla – a considerable upgrade from Kalif Alhassan – aren't we glad he's finally gone – wow.  Anyhow – Dairon has pace, power, speed, quickness and plays on both sides of the pitch – I wonder how Caleb handles the starting lineup when Diego Valeri gets healthy?  Another good problem for another day…
With respect to Nat Borchers – anyone who's watching any lick of MLS footy knows Borchers is top-class.  Clearly he knew what to expect and played superb positional defending alongside his new teammate Liam Ridgewell – hopefully those two stay healthy this year!
In considering Adam Kwarasey (my feature image) a goal keeper is critical to success for any team – and while many may disagree I thought I was watching a Tim Howard in his prime saturday night… Kwarasey had complete command (both physically and mentally) of his area.
And that wasn't easy – nor is it likely to be easy anytime soon – Porter had adopted a deeper line and that means both the midfielders and defenders, along with the Keeper, need to be engaged in shutting down time and space – throughout the entire game I don't recall seeing any clear chance for Real as I've seen in previous years…
Let's hope the deeper line continues to pay dividends in attack – a great test will come against the very solid – possession based – LA Galaxy this weekend.
Best, Chris
Photo's courtesy of sdlenhart.com (Nevets)