Pre-season begins; Timbers – 2 /// Sporting KC – Nil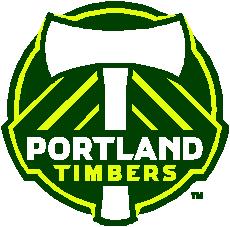 Hopefully you got the chance to watch the Timbers first pre-season game yesterday.  If you didn't, I'll try to offer up a few bits and pieces about the overall run of play to include my thoughts on some player performances.
Before getting started a link to the Timbers Official Press Release, and who scored, plus some video, here.
Player / game observations (what I call stray voltage):
For the most part it looked as if Nat Borchers was the primary center-back to deliver longer, more direct balls from the back – it will be interesting to see if he keeps that role when Liam Ridgewell returns.

Gaston Fernandez did well in working off others – I wouldn't offer he was the hub of central midfield activity – that role more or less belonged to Diego Chara and/or Ben Zemanski with Darlington Nagbe creating some good time and space for others down the right side.

The left side of the pitch was extremely heavy – standing water made it quite difficult to play an aggressive, ground-based passing game – adjustments were made and the first goal from Gaston came as a result of some strong team pressing as Rodney Wallace pounced on a poorly timed pass and sifted a luvly ball to Gaston to start the sequence of shots atop the 18 yard box.

There was some solid work down the right side with Adi going wide at times to create penetration space for others down the middle – in case you missed it Adi was slightly wide right (in the 18 yard box) when Gaston received the ball and took the shot that was initially blocked.

Adi got that rebound, took his shot, which was in turn blocked.  Gaston then took a shot from that rebound…  final result was a porting KC, defender, hand-ball that ended with Gaston scoring off the Penalty Kick.

With respect to Darlington, there were good moments and bad moments – and many of those bad moments were more a result of taking a heavy foul from a Sporting player.  All told a yeoman's effort to start and on one occasion he did offer up a superb through-ball that just missed setting up Adi for a shot.
In the second half Caleb Porter made wholesale substitutions and had Besler in the middle, with Peay playing right fullback, Manning at right center-back, Asprilla playing in place of Nagbe – while Nanchoff tucked in on the left in replace of Wallace while Jeanderson took over for Villafana.
The mix-match of veterans and younger players really didn't suit Maxi Urruti that well and at times he struggled for time and space up top.  Eventually he did get some space, and towards the middle of the second half he got fouled atop the 18 yard box – that Free Kick, nailed by Nanchoff with a low curler to the near post, got the Timbers goal number two.

Speaking of Nanchoff – this is a nexus year for him as well I think – he's been in the league now for four years and his precision on free kicks certainly bodes well – what is missing, it appears, is his overall physicality compared to Rodney Wallace.

I'm not sure how he gets over that hurdle but I'd imagine he really needs to step it up a gear, in his on-field awareness/vision, in order to overcome that lack of athleticism that puts Wallace ahead of him on the pitch.

No doubt having that ability to score on free kicks bodes well for Nanchoff – it kinda makes me wonder why Rodney Wallace doesn't spend more individual training time getting better at that too???

All told I thought Manning did well and he was capable of playing the longer switches we saw from Borchers in the first half.

As for O'Rourke, his pace and overall ball control seemed to lack and for a free agent, trying to make the squad, he will need to perform much better if he intends to stay with the Timbers — perhaps he lands a spot on T2?

At times Nick Besler was playing catch-up in the game instead of providing the physical presence we have grown to expect from our central midfielders.  He was going up against a 16 year-old Youth Academy, player from Sporting, and he simply failed to initiate physical contact with his hips or shoulders to put that young lad off the ball…

It's early days but I was not overly impressed with Besler – and I'm certainly not one to think he's good simply because his brother plays for Sporting…

At times it appeared to me that Jack Jewsbury wasn't fully switched on – he had a disappointing loss of possession deep inside the Sporting defending final third early on – but eventually he did get in some solid minutes with a great through ball later in the game.

Jewsbury will need to work hard in spring training if he expects to get meaningful minutes this year.
Goal Keeping:
Both Gleeson and Kwarasey looked good between the pipes – as things play out it is likely Jake starts with T2 and Adam starts for T1 – it's likely that Weber will be in the first 18 if T2 has a game scheduled near or around T1…

There was one moment in the second half where Gleeson made a superbly timed punch – he had to lunge into heavy traffic (never an easy thing for a keeper) and make a brilliant save on a wicked cross.

Apart from that the traffic in and around the Timbers 18 yard box was pretty sparse…
In Closing:
If I had to quantify the overall activity in this game yesterday I'd offer the defensive tactics closely resembled how the Timbers played in the final third of the season last year.

I'd also offer that the Timbers looked far more ready to open the season than Sporting – a number of players were missing for them and it was clear they were just getting started…

Next weekend the Timbers take on the other new team in the West – and by all accounts a much improved Dynamo – with a new Head Coach (Owen Coyle) who has significant pedigree in managing some top English Championship League Teams that got promoted to the Barcley's Premier League…
Best, Chris