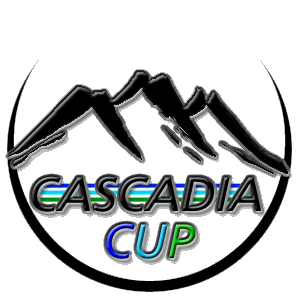 In a stunning rebound from one of their worst performances all year the Timbers did a great job of smothering the vaunted Vancouver attack while taking advantage of open space with the untimely injury to Pedro Morales.
In case you missed it that first goal by Portland came with Pedro on the sidelines.
And in an attacking role, unlike what any other Timbers fullback has done this year, Alvas Powell found himself penetrating, deep, into the 18 yard box to offer a deft flick-on from the ever dangerous Diego Valeri.
And obviously, with Vancouver pushing forward, the devastating counter-attack of Porltand saw two more goals.
One coming from a sublime dribble penetration by Darlington Nagbe who fed Rodney Wallace a superb through-ball only to see him slice it home with a clinical (no-look) far post, strike.
A bit later, with Fenando Adi being replaced by Maxi Urruti and Michael Harrington replacing a tired and sore Alvas Powell, the two substitutes (with fresh legs) combined for another wicked cut-back cross (by Harrington) ending with another clinical, top of the roof-netting, goal for Urruti.
In all of the 26 games played this year I don't think I've ever seen a more determined Timbers defense – it won't do to look back and ask why we haven't got there before.  It's spilt milk really – but in the scheme of things the Timbers have eight games remaining and if they play like this every single game I can easily see them taking 18-20 more points…
Given the current form of Vancouver, Colorado, and San Jose I'm not seeing any of those three teams keeping up.   And no – I don't think that is viewing this team through rose tinted glasses.
You may scoff at this offering but here's the thing – Defense wins.
Not only do you come away with a clean sheet (if you can) but that constant defensive pressure will, eventually, lead to opponent impatience – and when the opponent becomes impatient space opens… open space is critical in this game.
And in the case of last night all three crucial passes, leading to the goals scored, came from open space!
In closing – here were some of my final thoughts about last night in reviewing twitter…
#VANvPOR #RCTID this game reminds me of how the @timbersfc played last year… solid in the bak and devastating in the attak — Chris Gluck (@ChrisGluckPWP) August 31, 2014
And the shining start last night was Alvas Powell – oh what a game he had.
#VANvPOR #RCTID others may disagree but I say Alvas Powell is #MOTM – wicked good game 4 the young lad under extreme pressure… — Chris Gluck (@ChrisGluckPWP) August 31,
2014 @ChrisGluckPWP plus….there's this: pic.twitter.com/gf5WJZ6B58 provided by Little imp (@stretchiegirl) August 31, 2014  about one minute later…
No statistics – don't need them…
#VANvPOR #RCTID ref blows… full time… stunning – CLEAN SHEET most important + 3 points to go with + 3 goals  — Chris Gluck (@ChrisGluckPWP) August 31, 2014
Bottom line – Defense first is a must – always has been and always should be!
Best, Chris