Pep Pouting in Portland is Past – Shift now to Chivas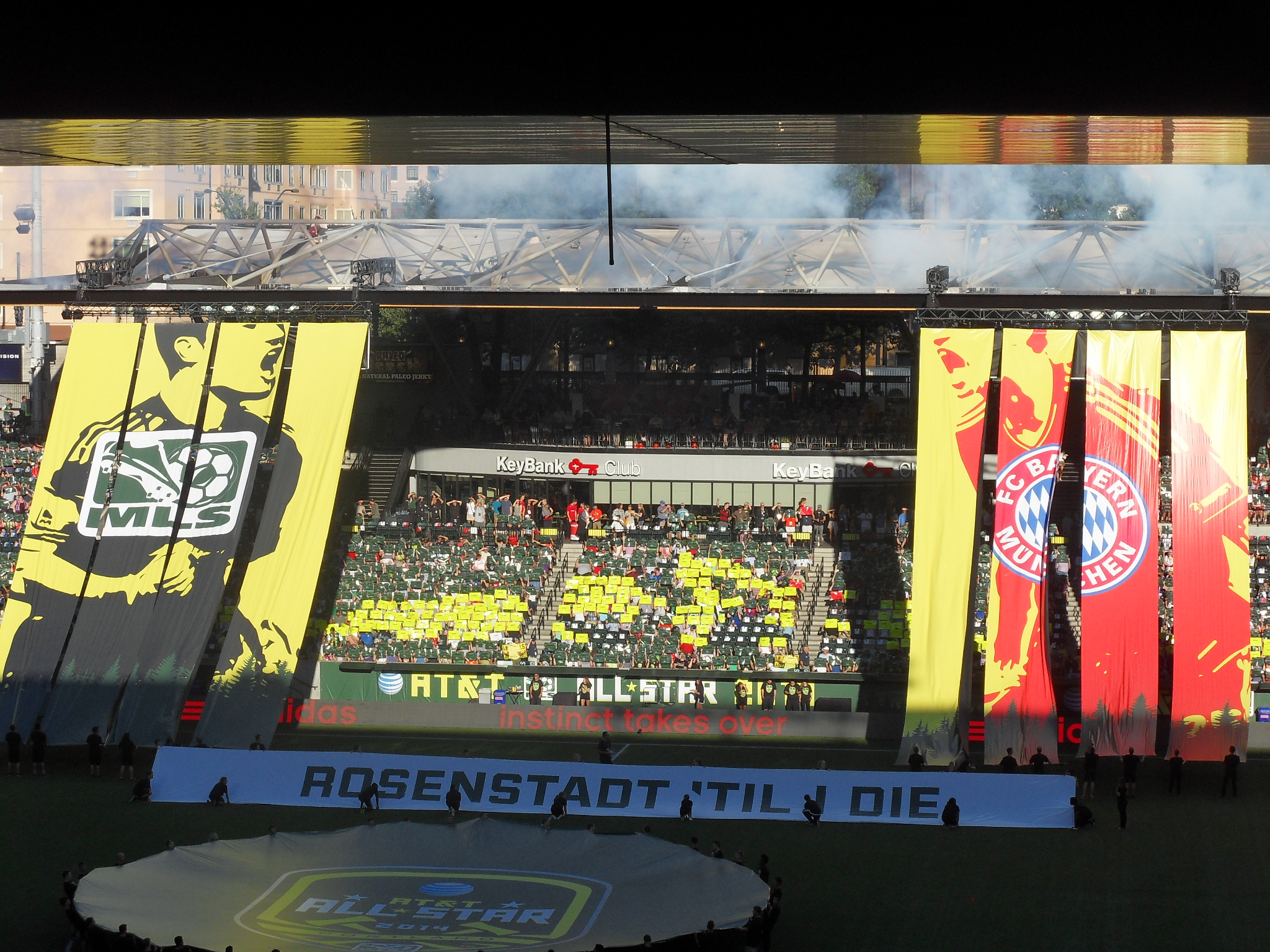 Always like alliterations so here's one more before moving on  🙂
Pretty petty of Pep to punish Porter by not politely shaking his hand, post-match.
As a caveat – they did shake hands a bit later apparently.
But enough said, time to move on and get refocused on Chivas coming to town and the MLS Playoff race.
Last time Chivas came to town they walked away with one point…
How that game was played, compared to what I'd expect from Portland in this game should be entirely different.
At home last time the Timbers had just 47.93% of the possession and their overall passing accuracy was 71.79% with only 53.75% of their passes within the Chivas defending final third finding a teammate.
My how times change; since then Portland averages 53.22% of the possession with a passing accuracy rating of 78.40%; while completing 71% of their passes within the opponents defending final third.
To put that in perspective – say you have 450 passes in a game and 125 of those are in the opponents final third.
That equates to 323 passes completed in game one versus 353 completed passes (on average) if the Timbers hit their average this game; clearly that increase in volume will drive an overall increase in possession and control
In addition, those 125 passes in the opponents defending final third equals 67 completed passes in their first game (against Chivas) versus 89 completed passes (on average) if they hit their average this game.
That's 22 additional passes completed in the opponents defending final third that have a chance to create and generate a shot taken (in space and with time).
For any team that additional number of completed passes is huge!
Clearly what needs to happen this game is the Timbers need to meet or exceed their regular season average – if they do they will have a superb chance of taking three points.
And, in all likelihood, that increase should generate and additional three or four more solid opportunities to put shots on goal that get past the keeper…
What I'm offering is it wouldn't be surprising to see Portland score three or four goals.
On the flip side, and in closing, the defense really needs to get a clean sheet.
It will be a big boost to the chemistry and confidence with two very tough games coming up in the space of three days next week.
Hopefully Norberto Paparatto and/or Pa Madou Kah is healthy – I'd like to see either of those two match up with Liam Rdigewell at the back…
And… didn't Liam do well!  A cuddly bear from Bruce Forsythe is a worthy reward for that stand-up job playing fullback against FC Bayern!
Finally… Diego Valeri – a picture perfect cross for a picture perfect Landon Donovan strike that sees the MLS All Stars defeat Pep's boys 2-1… brilliant!
Best, Chris
Retweets appreciated.
COPYRIGHT, ALL Rights Reserved.  PWP, Trademark