One down – very down – as Portland Timbers move on…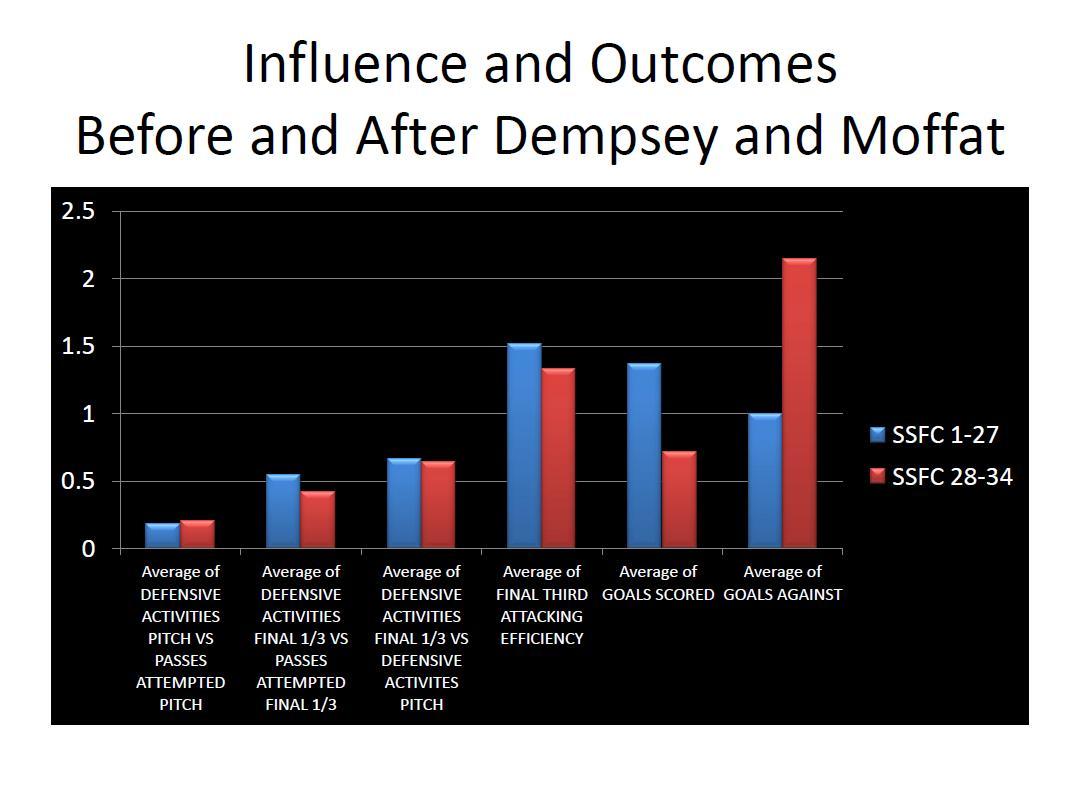 The post season continues for Portland Timbers this year and soccer fans probably couldn't ask for a better match-up between two possession based teams in the first of two matches starting Sunday evening 6 PM PST.
In a quick recap on how the Timbers got here it's worth mentioning again, and again, how well the Timbers took on Li'l Brother Up North (LBUN) and pretty much smacked them down hard.
I have a couple of thoughts about that series before moving on…
It, for me, beggars belief that Seattle was willing, over 3/4's of the way through the season, to change up a system that had been successful (extremely successful) for them leading into late August / early September.  And it's not just about Dempsey and what influence his presence had or didn't have it's also about the addition of Adam Moffat and what influence he didn't have.
I rarely like to venture into how individuals can influence the outcome of a game but when viewing the two new additions to Seattle at that late stage of the season it is intriguing to see how their end-results were impacted.
Adam was added mid September (13th) the same day Seattle won for the last time in the regular season – a 2-nil win against RSL and he made his fist appearance in the next game against LA.  Color however you like it; from that point forward, with two new players and the resultant of rotating to a new system of play (Diamond 4-4-2) as opposed to any other style the Sounders used prior, their team went win-less until their victory against Colorado in setting the stage for their match-up against Portland.
So all told, even with the addition of two notably good players Seattle simply didn't perform.
Here's a diagram for your consideration:
Observations…
The Sounders attacking efficiency reduced considerably (1.52 to 1.33) with the addition of Dempsey and Moffat; no add-ins here about injuries – teams experience injuries and they are part of the game.  In other words their team attack got worse, not better.
Their overall defensive efficiency in their own final third dropped from 54% to 42% – in other words their team got worse in defending their final third as opposed to better.
Goals scored went from 1.37 to .714 – in other words their team got worse and scored fewer goals.
Goals against went from 1 to 2.14 – in other words their team got worse and gave up a significant amount more of goals after Dempsey and Moffat than before.
Overall points in the league table percentage went from an 61% efficiency (49 out of 81 possible points) to a 14% efficiency (3 out of a possible 21 points) – bottom line – their end -result got worse not better!
So…  with the addition of two players, a change in style of play and a significant amount of money spent, Seattle got worse.  Hard to find a better example on how much influence a change in potential chemistry of a team might have EVEN when adding strong players to the mix.
Does this spell trouble for Sigi Schmid this off-season?   Hard to say as who was pulling the strings to make these changes is likely to remain unknown.
However viewed this certainly adds up to a fatal flaw for the flounders… erhhhh Sounders…
So with that last little nudge to push Seattle over the (Cliff) it's onward to Rio Tinto with a quick turn by both teams…
Tons of history with four games being played this season and while I'd like to dig into some statistics I won't; for me I'm not sure the detail will mean that much at this stage.
More appropriate, at this time, are some initial thoughts I have based upon the overall run of play with Portland and Salt Lake this year.
Possession based footy is the first order of business and it is likely both teams will take time to make time and be patient – leaning away from a full-on, in your face, fouling type of game.
That's not to say these home and away legs will be tame – not likely – but at least for game one it is unlikely either team will be keen to see one of their players take an early yellow given it's 180 minutes of game time spread over two weeks.
While others may disagree I think we see both Grabavoy (63 FS) – and the usual culprit Morales (78 FS), getting plenty of time on the ball ; maybe not deep into the penetrating third but perhaps a bit higher to leverage that lucky ability to draw fouls.
For the Timbers getting the ball to the feet of either Valeri (43 FS) or Nagbe (83 FS) will also be critical.
But my intent isn't to single out one or two players for this series – any of the guys playing the front six for either team are quality – the hard nut to crack will be the back-four for each team and how much their shape stays tight and protects the air.
Hard to imagine a better game than this one – Portland finished a wee bit higher in the table than Real.
For most pundits that means Portland were the better team this year – I agree – having home field advantage in game two is supposed to give that team a slight edge over the other.
While that's not a statistic I've tracked here are a few I have for your consideration before closing…
Green bars = Portland; Red bars = Real Salt Lake; Blue bars = Non Playoff team from Western Conference for comparison.
Observations…
Hundreths of a point separate these two teams in most statistics and indices I've tracked this year with two exceptions – Goals scored and Goals against.
Intriguing… I'll not draw any conclusions from that other than to confirm these two teams defensive and attacking productivity are strong, bloody strong – should be another crackin good game – repayment has been made in full as far as I'm concerned Merrit Paulson!
Next up match analysis…