Match Preview – Portland Timbers v San Jose Earthquakes (Part III)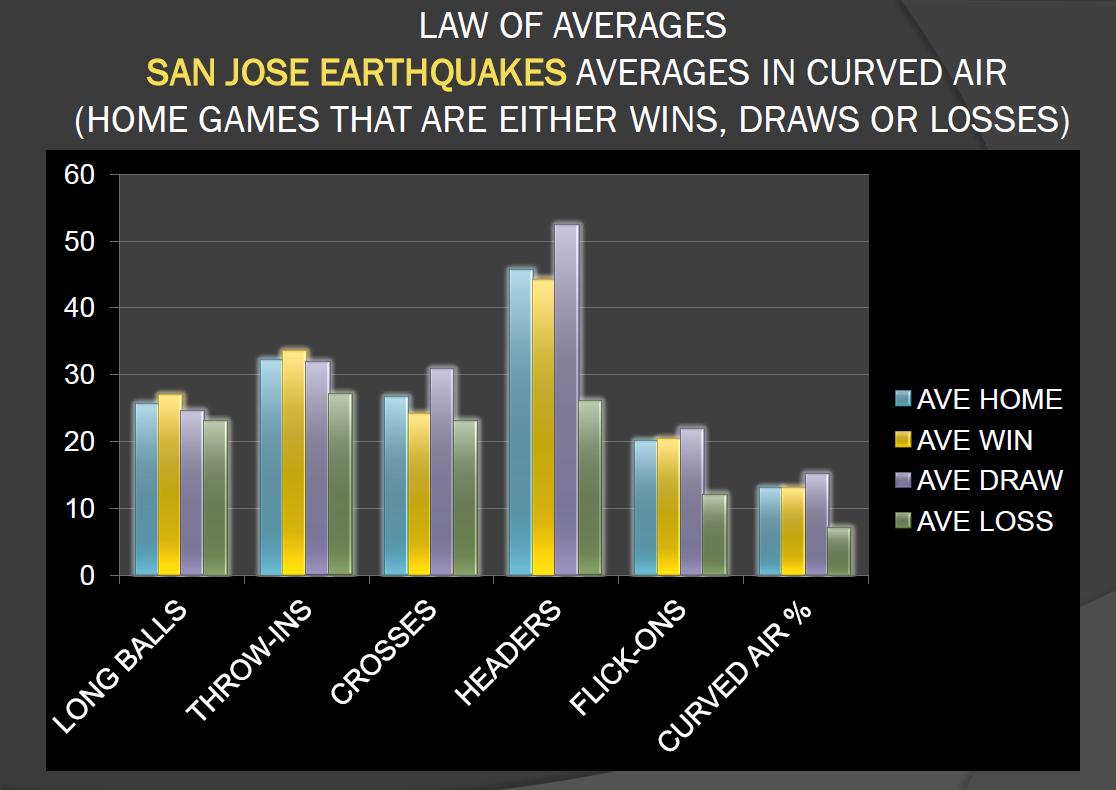 Most likely the third and final time these two teams will meet this year and San Jose will not be in the mood to give away anything since they are sacrificing ("for Club and Community") the services of Gordon, Goodson, and Wondolowski to their "Country" this Sunday…
– still love that banner the AO-Timbers Army offered up a few weeks ago!
But before digging into my usual rundown of items or tidbits that may influence the outcome of this game here's my one thought on the change in leadership at San Jose and whether or not anything has really changed in San Jose.
San Jose, remains to this day, a direct attacking team who doesn't lose very often at home.  To date they have 5 wins, 4 draws and one loss at home.
Wins  – Seattle, LA, Toronto, Seattle, and New York. — Draws – Colorado, Montreal, Portland, and Vancouver — Loss – Real Salt Lake.
San Jose, remains to this day, a team that is extremely dangerous in scoring late goals – of their  14 goals scored at home this year 8 of them (57%) of them have been scored in the last 15 minutes of the game…
So what about Portland – has anything changed since these two teams last played each other in April?
1.  Average Time of Possession has decreased from ~55 minutes to ~49 minutes.
2. Average penetrations into the opponents defending third have decreased by four.
3. Average creation of goal scoring opportunities has increased slightly.
4. Average in shots taken has slightly decreased.
5. Average in shots on goal has increased slightly.
6. Average goals scored has decreased slightly.
7. Points in the league table "average" has increased.
After all that here are my takeaways…
While possession time and penetrations have decreased the creation of goal scoring opportunities has increased — Portland have reduced quantity and increased quality in creating opportunities.
While shots taken has decreased shots on goal averages have increased – again Portland has reduced quantity and increased quality…
Finally, the most important one for Portland – points in the league table average has increased – reinforcing that it really is just a reduction in quantity and not quality…
In case you are interested; when looking at the HOME averages for San Jose (before and after the Portland game) their quantity has increased in time of possession, shots taken, shots on goal, goals scored and points per game.
It might be reasonable to offer that their quantity has increased and in turn that has generated an increase in quality… a great match-up for Saturday night as two teams working towards two different approaches take to the pitch.
With that here's my rundown…
STADIUM – Buck Shaw – 74 x 115 – as noted earlier this year – slightly longer than JELD-WEN – more room for aerial attacks and more space for the midfielders to work in between 18 yard boxes.  Figure a sticky pitch with long grass – anything to try and slow down the movement of the ball on the ground.
WEATHER – Partly cloudy, highs in the 80's; with kickoff at 7:30 on ROOT Sports the temp should be falling off as the evening wears on – pretty good weather for a game of footy.
STANDINGS – San Jose is in an unfamiliar place compared to last year and it's the road record that has done them in – not their games at home…  It's not a good thing to be deceived by their current 8th place position.
Real Salt Lake is away to New York this weekend so it's Capt. Obvious – Portland draws level on points if New York wins and Portland wins…  one game at a time…
FORMATION – For me it's unclear who pairs up with Lenhart but since Gordon paired with him recently I wouldn't be surprised to see Jahn get the head nod as San Jose probably runs two up top…  Goodson has yet to play for them so the back four and midfield should remain the same unless suspensions are in order… Martinez, Baca, Cronin, Salinas in the Midfield with Morrow, Hernandez, Bernardez, and Beitashour in the Back-four and Busch manning the goalie box.
With respect to Portland – The song remains the same; rigid flexibility with Piquionne most probably starting up top; with Nagbe, Valeri, and Wallace moving about the middle while Zemanski and Johnson run a two-pivot defensive midfield (what I like to call a bucket)…  I would anticipate Harrington, Kah, Baptiste and Jewsbury to round out the side with SpiderMan?  (Mister Fantastic) Donovan Ricketts between the posts.
GOALS SCORED – With both Gordon and Wondolowski at the Gold Cup the leading shot taker is Adam Jahn, while Salinas, Baca, Chavez, and Lenhart following.  Out of all those guys Jahn leads them with 4 goals scored.  Salinas is and has been the leading guy on assists so the ability to create goals isn't impacted as much as who can score them…  Danger remains even with Wondolowski and Gordon being gone.
For Portland – With Rodney Wallace returning all the players who influence the score-line the most are back in the fold and even if not starting a strong attacking and defending bench remains; even if Chara does not dress due to his 'turf-toe'…
CURVED AIR – Now for some statistics to consider…
In looking back at previous games here's a quick snapshot of where San Jose offered up their crosses from – when the opponents lose they are very balanced in their attack; when the opponent won they simply hammered their right side (the San Jose left fullback area) Morrow…
No other team San Jose has played has concentrated more focus on that San Jose defensive left side…
Even teams that drew had an average split near 50%; but what the average doesn't show is that Portland also focused more on their right, as did Vancouver – while Montreal made an attempt to specifically focus on the Earthquakes right fullback…
Perhaps a key to success comes down the Portland right side Saturday night?
Last week I started to evaluate the potential for a Curved Air Ratio – I'm not there yet but the above Diagram is intended to offer up average totals for San Jose in a number of different Air categories…
Note that in their one loss at home San Jose played fewer Long Balls, fewer Throw-ins, fewer Crosses, fewer Headers, fewer Flick-ons and had a much lower Curved Air ratio than in either their average wins or draws.
Note the significant increase in headers and flick-ons since that first game – it would seem to me that San Jose may have been trying to take an approach more suited to possession based attacking than direct attacking?  Others may have a different view – if indeed that was the case clearly Yallop changed his mind.
Or perhaps, did someone else change it for him and that is what led to his removal?
As for the opponents and their approach… those that lose play fewer headers (which to me means they lose the aerial battle on long balls from both sides of the pitch).
All told the primary difference between opponents of San Jose and San Jose comes down to volume – note the Y Axis 0-60 for both diagrams – in all categories San Jose outputs are more (on average) than the opponents…
San Jose likes direct style football – go figure…
POSSESSION – You would expect that the average possession for San Jose would be considerably lower than the average possession for their opponents – not true  – the average amount of possession for Opponents of San Jose is 46 minutes – the average possession for San Jose is 44 minutes.
A great question might be – how do they retain that much possession when playing direct – my guess is it has to do with a stop-start approach to the game where they try to minimize flow by playing the ball out of play, fouling or other delaying tactics that disrupt the rhythm of the opponent.
Recall from above, the volume of long balls and throw-ins – each of those represent a restart from a stoppage in play – the more they have, the more successful they are in slowing the opponents rhythm…
What's not touched on yet is the number of fouls – SJFC average 12 fouls per game and their opponents average 13 fouls per game – all those fouls represents restarts as well…
So a reminder on games past with San Jose…
Note that in the second game (PTFC away to San Jose) the Earthquakes were quite dogged in their penetration down their right – our left…
I see no reason for that approach to change and given that Salinas (top assists on the team) it's probably a no-brainer…
As for Goal Scoring Opportunities – again the same pattern in game two at Buck Shaw Stadium – San Jose looked to generate more goal scoring opportunities from their right (our left) than their middle or left – again Salinas.
For me what is interesting is that the volume of penetrations on their right is higher than the volume of GSO's for that game – below is a reminder on the 15 minute outputs…
I wasn't tagging the times when goals were scored but we all know Jahn got his in the final 15 while Portland got theirs during their most popular time to score goals – between the 45-60 minute mark of the game.
DEFENSE – All up in the air this game – given that San Jose are used to winning the aerial battle (lots of headers played successfully compared to the opponent) I wouldn't be surprised to see 100 headers this game.
In their previous game agaisnt Portland San Jose had 74 headers with 32 flick-ons – Portland had 33 headers (their overall average for this year) with 11 flick-ons.  San Jose was winning the battle in the air.
A big difference this game might be that Piq gets the head nod to start as opposed to Ryan Johnson – it seems Piq offers more strength in the air than Ryan.  This is not a diss on Ryan – those guys have different strengths; maximizing those strengths for the team is the bottom line.
Another difference in defense will be Baptiste and Kah – neither of them played against San Jose in Buck Shaw stadium – so new faces for Lenhart.  Jahn should know Baptiste given a Reserve match in Portland awhile ago but Kah will be new for him as well.
Even though San Jose worked down our left more often in the previous game San Jose can, and does offer up crosses with near equal frequency down their left (our right).
With that, figure both Harrington and Jewsbury will be busy – with perhaps a slight edge to the traffic faced by Harrington.
As we saw in the previous game against Philadelphia; to battle penetration down that side might see more attacking activity from Wallace?
WILD THINGS – With Gordon gone Cronin is the primary culprit for fouling with Salinas and Lenhart not far behind.  Of note is that Bernardez has 7 yellow cards and one red card.
Other card freaks would be Lenhart wit Baca and Cronin both on three…
Zemanski and Chara lead PTFC with 4 while Will Johnson, Baptiste and Kah have three each; I'm not sure that is 100% accurate though as I've not been able to solve that mystery as well as some others…
SUBSTITUTES – If Chara is out with turf toe than it's probably Ryan Johnson, Valencia, Kocic, Miller, Zizzo, Alhassan, and Danso…  Not sure who all Watson brings given they've got three players with the US Gold Cup team…  If Chara is available for the game or subs bench then I figure Sal Zizzo sits.
IN CLOSING – I fully expect a full contact, full speed, full-on, in your face kind of game where San Jose will be fighting every minute to try and glean three points from this game
Every game for San Jose is now a playoff game – I would, in turn, expect the very same grist from Portland.
There may be a big contrast in styles this game or perhaps we see Portland go toe-to-toe in a direct fashion as well; with an intermix of possession as appropriate?
Portland did play a wee bit direct the last game and I imagine Porter will maximize variation as he sees fit to try and take three points in this game.
You can follow me on twitter @chrisgluckptfc or join the newly created facebook group called Possession with Purpose – Portland Timbers.
Next Up Match Analysis – Portland Timbers v San Jose Earthquakes.