Match Preview – Portland Timbers v LA Galaxy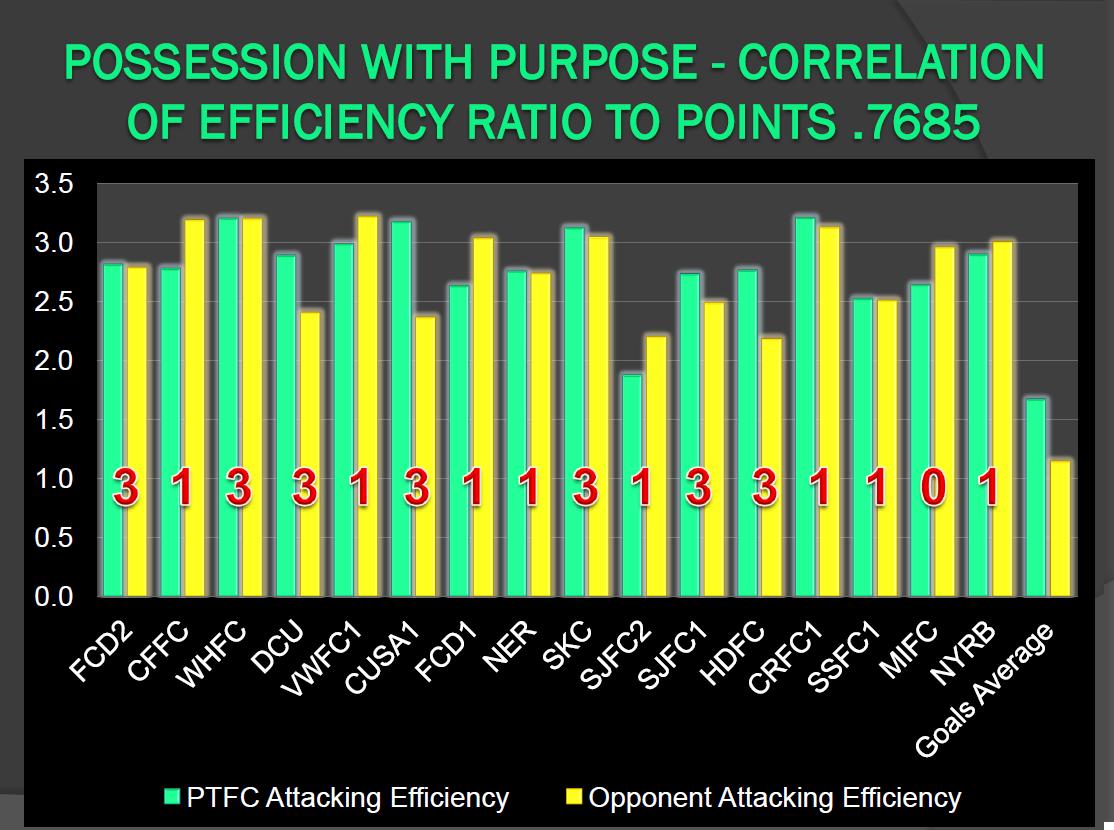 At the risk of repeating myself from last week this is another 'one game' in a list of 'one games' that sets up two marquee teams in a toe-to-toe battle near the midpoint in the season.
So with that said here's my usual rundown on some items, topics and thoughts that might have relevance or influence in the outcome of this game…
StubHub Center Stadium – A purpose built soccer stadium for an elite team in an elite city.  The pitch surface is grass and the maximum seating capacity is 27,000.  Not sure if this game is a sellout yet but in all likelihood it may be close.
One additional comment here – like Toyota Park; this stadium is 120×75; given that it is likely we may see a similar squad where Zemanski gets the head nod in the midfield while Piq patrols up top and works with the rotating Nagbe and Valeri…
Not to forget that pitch size is a full ten yards longer and 5 yards wider – more grist and grind to be played in the midfield might open up space atop either 18 yard box that neither team wants…
Weather – Somewhat typical weather for LA – sunny skies around the high 70's with a chance to see the temperature drop below 70 a wee bit into the game.  While there isn't any rain forecast it's ideal footy weather for a team that may have some heavy legs.
Standings – Worth mentioning here, I think, is the record of LA now versus last year at this time.  If you recall LA got off to a very slow start last year (14 points in 14 games) yet they still managed to make the playoffs and win the Championship game.  So don't be fooled by those two recent losses to New England and Real Salt Lake.
I watched that beating LA put on Seattle a couple of weeks ago and the Galaxy simply dominated (really dominated) the Flounders to the point that in the first half Seattle had only penetrated the LA defending third maybe 5 times…   and the scoreline reflected that with Keane netting a hat-trick in the first half.
Robbie Rogers was interviewed before that game and indicated he would like to come in with the scoreline 4-nil so he could work on his fitness… here's hoping Rogers isn't interviewed before this game.
Bottom line – LA is currently adrift of Portland by 6 points with one game in hand.  As for Portland we should all know that the Timbers remain tucked up in third place but 3 points closer given that brilliant result last weekend!
Real Salt Lake continue to impress and without digressing too much we have yet to play them (twice at home) so those match-ups should have intrigue as well.
Formation – Nuance – deception and variation; no I'm not talking about Caleb Porter here – I'm talking about Bruce Arena.  There is simply no better coach in America at this time than Bruce Arena and there is no better team (bought and paid for) – on paper – than LA Galaxy.  Through all that there is really only one formation Arena has used this year and it's the bog-standard 4-4-2; he did open up in a 4-3-3 against Real Salt Lake last game but that was without Keane.
In reality his players don't play to a basic 4-4-2 but for nuance and deception that is what Arena calls it.  As for Porter – well I'll hold back some optimistic thoughts here for now given it's early days but I'm not sure there is another coach in the MLS that is better at hiding his tactical approaches than Porter.
So in as much as this is a game played by 22 lads with 1 Referee it's also a supremely evil game of chess as Porter and Arena look to match wits given the players they have.  And while Porter may trot out in a 4-3-3 or even a 4-4-2 it won't matter.  Both teams will rotate and try to isolate individual players based upon strengths and weaknesses.  Can't wait….
Goals Scored – Magee is gone but Keane has returned.  This guy is a prolific scorer with world-wide pedigree – he put three in the net against Seattle and he's the type of player who can do it (given service) against anyone.  And if he doesn't score it is likely he will have some direct influence in someone else scoring.
So who is likely to offer up an assist if someone takes a shot?  Marcelo Sarvas or Landon Donovan are the likely culprits so to balance that threat expect Will Johnson, Diego Chara and perhaps even Ben Zemanski to patrol the midfield.
That's not to advocate that Kalif sits this game but it is me offering up that with this being an away game Caleb could resort to 'defense first – defense second' knowing that Gonzalez is not there and Meyer is bloody slow…
As for the net breakers with Portland – the list of names of guys who can score is long, there is Johnson & Johnson & Valeri & Piquionne & Nagbe never mind that sleek side-footed stunner by Zemanski the other week.  And while Diego has not yet got his first he has proven he can and will press forward to create chances – and even if he doesn't get one maybe he puts one off the post this time for someone else to slot home?
By the way the home average for goals scored by LA is 2.17 – they will not sit back and give Portland free time on the ball in their defending half like Dallas did…
Curved Air – On average LA will deliver more crosses from their right side than anywhere else – they might come from Franklin or Donovan or perhaps even Sarvas – rest assured though their right side will be busy.  But… with Meyer playing right center-back, and with Gonzalez still playing for the USMNT, perhaps we see that approach change with more penetration from Cochrane than Franklin?
To be sure, LA are not overwhelming like some other teams in favoring one side or the other, and at home they still average at least 25 crosses per game.  Both the far side fullback, Kah and Baptiste will need to be sharp in tracking Keane and perhaps Zardes or Donovan.
As for Square #1 – their movement forward varies as much as Portland so depending upon how Portland offer up their pressure LA may play short or long.
If following Portland you should know by now that the Timbers vary their penetration into the attacking third in a number of ways; they have shown success on the ground as well as in delivering crosses and going 'route 1'.  And with the dangerous counterattacking threat LA pose we might see Harrington and Jewsbury hang up a bit higher to slow the Galaxy attack in transition.
With respect to long balls – both Johnson and Piquionne have shown they can gain control and slow play to bring more attackers into the opponents defending third.  While it's not clear who starts up front my guess is we see Johnson return to start – but I'm not etching that in stone.  Both Johnson and Piquionne bring great qualities to the pitch and with a much slower Meyer we might see Caleb give the head nod to Piquionne.
Possession – LA have averaged about 10 minutes more in time of possession per game, at home, than their opponent and with the quality players they have Portland will need to make hard choices on where they draw that line of pressure without giving up too much in the back.
As for Portland – holding the ball in possession is a form of defending – perhaps we see that approach at times as opposed to working for the counter.
Bottom line here is that both teams have skilled players in good places to possess and transition at critical times.  And both teams have higher than average shots taken and shots on goal; a great indicator on teams who are good in possession with purpose…
Defense – Gonzalez is out and I'm looking forward to watching him play tonight.  His replacement is Meyer and it's no secret this guy is a bit slow of foot – how slow I'm not sure but he and Franklin might be quite busy tomorrow night.  DeLaGarza and Cochrane are the likely candidates on their left side with Dunnivant still? nursing his way back to full speed.
And while Mastroeni was recently signed to add some grit in the midfield we could see him slot in at the back if things go pear-shaped for LA.
In Considering Portland – I'm not sure we see Footy get the head nod given his pace (And ankle knock?) so a return to the first 11 might be in order for Baptiste; the bookends should remain Jewsbury and Harrington with Kah on the left.
Wild Things –  A lot can turn on a set-piece or a foul in the defending third – the Timbers paid dearly for those late game fouls in Chicago and I'm hopeful we don't see that lapse in discipline again.
With respect to LA; Sarvas is the nasty guy for LA in conceding fouls (42) while the crafty Juninho follows along with 25.  In terms of Yellow cards Sarvas again takes the lead with 5 while Franklin is next up with 2… Gonzalez also has two but he's not playing.
Editorial Update – Sarvas is suspended until June 19th for the accumulation of Yellow cards; this might… might… mean we see Robbie Rogers get the head nod since he did put in about 60 minutes of play in the LA Reserve match last week.  Another possibility is seeing Mc Bean, Zardes and Keane all starting in a more forward position???  Hard to say…
As to the general tenor of this game – LA have had as many as 19 fouls (twice) this year and as few as 6.  The 19 came against Sporting KC, at home, while the other 19 foul game was that 5-nil loss in New England.
With Portland being a possession based team is it likely the Timbers see as many fouls conceded by LA as Sporting KC did?  Possibly.. one can only hope those fouls occur in and around the 18 yard box!
Substitutes – For LA it is likely we see Robbie Rogers, Mastroeni and maybe Zardes if he doesn't start and McBean does?  For Portland a number of options are available for Caleb depending upon what tenor the team opens up with.  If things go well it is likely we see Piquionne and Zemanski as defensive replacements or Piquionne and Valencia as offensive replacements if a late equalizer is needed… all depends on who starts as well…
In closing – If I were a betting guy I'd offer that this game is likely to exceed +2.5 goals – whether the match takes a toe-to-toe shape or a nuance and deception approach where counterattack is the intent is unclear.  Both managers are cagey and well sorted to tweak something to gain an edge.
How the 15 minute increments play out will be intriguing and this game should have all, if not more, of the same end-to-end action that the game against FC Dallas had.
Porter is bringing his team in to fight and try to take three points.  He's gone on the road and played direct football while also going on the road to play possession based attacking.  In both cases they have taken three points or left with at least one.
LA Galaxy have won four games at home and lost just once against Houston.  In that loss LA dominated possession while offering up 19 shots taken while Houston had 42, count them, 42 defensive clearances…  a winning approach for Houston in this game started with a long ball from the back-four.  And it was unlucky for LA that Donovan missed a PK… otherwise LA are unbeaten in Stubhub Center.
You can follow me on twitter @chrisgluckptfc
Next Up Match Analysis Portland Timbers v LA Galaxy