Match Preview – Portland Timbers vs Chicago Fire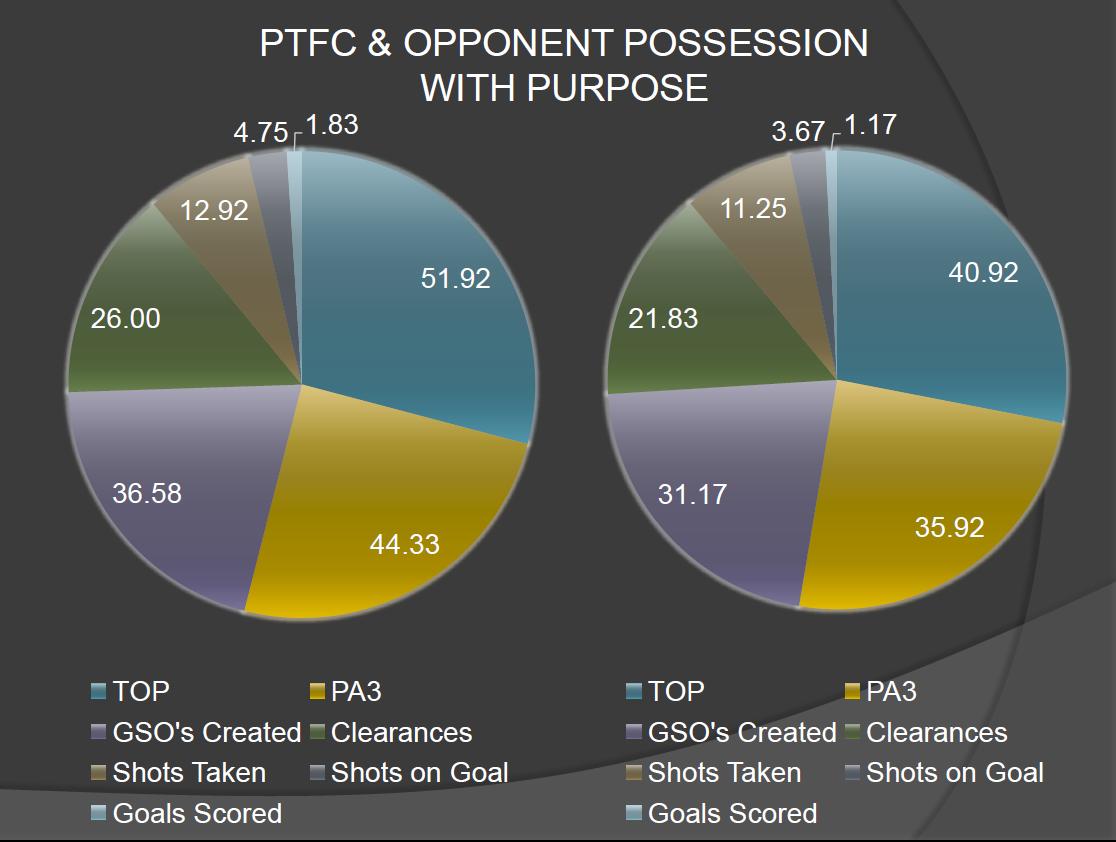 Back to the grind as Portland travel to Chicago in the first of 5 huge games to close out the month of June.  Don't let the record of Chicago fool you; as noted by Caleb Porter earlier this week the Fire are burning hot at the moment.  This is not to say Portland aren't cooking with gas… they are and have been since that wicked defeat at the hands of Montreal back on March 9th — who'da thought?
That's a long time ago and the bottom line here for the Timbers has been an inordinately large dose of variation mixed in with a common sense approach to consistency.  In the military we would call that being 'rigidly flexible'…
So on to my routine offering for your consideration as the fog of war begins to settle in at Toyota Park…
Toyota Park – Dimensions 120-75 -very good sized purpose built Stadium for Soccer with a capacity of 20,000 – all told that's slightly wider (one yard) but considerably longer (10 yards) than JELD-WEN.  What might this mean?
Well Rolfe and Magee aren't really blessed with blazing speed so from a defensive standpoint the extra length might actually afford a slightly longer amount of reaction time in marking the Fire dangermen.  On the other hand it may provide more depth for their wingers to penetrate a bit deeper and wider.  More later on that approach and their style with crossing.
As for Portland – It's unclear if Alhassan will be fully fit for this game given some home leave but even without Kalif in the first 11 Portland are blessed with having forwards and midfielders who have a bit of pace; I won't say Mattocks or Jackson pace but they can motor when needed.
That pace, coupled with the rotational variations they offer in moving the ball forward, could present some issues for Chicago given the length of the pitch; on the flip side that means more space for our box-to-box central midfielders to cover when Chicago gets a counterattack going – the fullbacks will really need to pay attention to possession.
Weather – Always dodgy trying to forecast the weather but for now it appears it'll be partly cloudy with a chance of rain and a temperature somewhere in the low 60's.  For many that is ideal footy weather and given the long stretch of games in the month of June it's weather like this that helps guys manage their energy better throughout a 90 minute game.  Thankfully no sign of anything severe as others have experienced in the mid-west.
Standings – As mentioned in my opening – the League Table does not accurately reflect the construct of this team now compared to earlier this season.  True, Chicago may be lacking some oxygen to keep their fire burning with Lindpere over in Estonia but don't count these guys out – they are dangerous when playing at home.
For the steadfast types Chicago have played 12 games and sit on 11 points.  Nine of those 11 points come from wins at home while the other two points come from draws on the road.
Portland currently sits in third place and after Chicago (and the Cup game) Portland will be facing three of the top five Western Conference teams back-to-back-to-back.  A real stretch here where variation and consistency are critical to set the stage for summer.
Formation – Interesting challenge for Klopas this weekend – he has options in running a bog-standard 4-4-2, diamond 4-4-2 or more midfield (possession based) 4-2-3-1.  In their most recent victory against the hapless DC United Klopas rolled his team out in a bog-standard 4-4-2 with both Rolfe and Magee up top.
But DC United is not Portland so is that 4-4-2 (less possession oriented formation) the approach he will take?
On their website Klopas has indicated he wants to have a stronger possession-based approach towards Portland – is that the fog of war or might Klopas trot his lads out there in his less successful 4-2-3-1?  Historically his team has not done well working in that formation and I don't think he has run it since Magee joined the squad.
If Klopas wants to go possession-based he has a number of options; I've asked Guillermo Rivera to offer his thoughts on who Klopas might start and that info is provided a bit later in this article.  For now know that Klopas can offer up a 4-4-2 or a 4-2-3-1.  The names Magee, Rolfe, Nyarko, Duka, Lorentowicz, Paladini, Santos, Pause and Alex should help sort out some players who are likely to get time in this game.
With respect to Portland – Porter has opted to add a more direct 4-4-2 to his bag of tricks but even in doing that it's not real clear that he's running a direct attack in that formation all the time.  Rotation and variation in penetration continue to make this a difficult team to adjust and defend against.
For me, I'm hopeful we see another new wrinkle this week.  Alhassan, Zemanski, Zizzo, or Valencia are candidates to get the head nod with Wallace being out on the left side… does Kalif rotate back in or might we see Sal bombing down the right wing or perhaps a less attacking Zemanski filling in the right as Nagbe rotates out left?
For me I wonder how things would take shape with Zemanski, Chara, and Johnson filling in the middle three while Valeri, Nagbe and Piquionne would complete the upper three…
However sliced this is an away game and in as much as three points are always the goal you can't get those three points if defense isn't considered a top priority – I'll stick with looking to see Zemanski starting on Saturday and see how the chips fall.  The fall back in having Kalif start is not a negative in my view but I'm intrigued to see how that other six would operate.
Goals Scored – Most everyone knows that Mike Magee has joined Chicago Fire recently – he's a goal scorer for sure but what about the cast of players that will surround Magee on the pitch?  Does he have the same level of quality providing him service like he did with LA Galaxy?  And if so will that goal scoring trend continue?
Tough questions after only a short period of time for Mike but to fill you in on how others (plus Mike) have fared this season here's a diagram showing their shot takers and goal scorers.

SHOT TAKERS AND TARGETS FOR CHICAGO FIRE TO DATE
In review it would appear that Rolfe has been the primary target forward this year though Santos has done well (with far fewer minutes) to support their attack.
As for the Midfielders it looks as if Larentowicz and Nyarko round out the midfield with Duka, Paladini and Lindpere filling in when the opportunity presents itself.
We already know Lindpere is not available so I contacted Guillermo Rivera, a Chicago-Now blogger covering the Fire and captured his thoughts on who he sees filling in for Lindpere plus some other tidbits for the other midfielders and attackers.  You can read Guillermo's Match Preview by clicking on his name; it's a great read and provides a different view for your consideration.
Guillermo indicates he sees Santos opening up on the bench with Lorentowicz, Duka, Rolfe, Nyarko, and most probably Paladini  filling in behind Magee in a 4-2-3-1.  If Klopas runs a 4-4-2 we might see Logan Pause fill in the bucket with Lorentowicz while Rolfe rotates up top to support Magee and Paladini sits the bench.
Not much to offer with their defenders other than to note that Anibaba and Berry both have two assists each.  Anibaba plays fullback while Berry lines up alongside Soumare.  With no goals scored by their center-backs it might indicate they aren't very successful in executing set-pieces?  Others may have a different view…
Portland – In considering the shot takers and target players for the Timbers one thing is clear – anyone of those guys (probably excluding Diego Chara) will be targets or shot takers.  And with Piquionne coming off a wicked-good performance in the Cup game there should be some strong confidence in how he works alongside, behind or in front of Valeri and Nagbe.
Curved Air –
It may be readily apparent but just to point out the Capt Obvious – it appears (diagram) there is far less activity from Square 1 in home games versus those played away.  That lends itself to another observation on their overall possession statistics that I'll touch on later.
For now though I have read that Klopas wants to institute a more possession-based game as his team matures – given the current home statistics it looks like he was already trying to do that; perhaps he doesn't feel they have been real successful at it in the past or maybe it's just the Fog of War?
However sliced it may be worthy to pay attention to where and when Rolfe rotates up top with Magee and who Sean Johnson might target on long balls from Square 1.  There tallest regular in the midfield is Lorentowicz and Santos has the height advantage for strikers when he is on the pitch.
Portland – Porter has indicated he wants to improve their team crossing capability as part of this 4-4-2 type effort.  With a longer pitch it may be likely we will see a few more crosses coming from up high as opposed to deeper penetration by the fullbacks… perhaps others may have a different view on that?
As for ball distribution from Square 1 it is likely Portland will move the ball from the back-four forward but adjustments may be needed depending upon how high Chicago applies pressure.
With respect to Chicago; their home approach (dark blue and purple below) seems to indicate they try to cross the ball more frequently when at home – given the length of their pitch that seems reasonable.
In seeing that their top crosser (#26 Lindpere) is not available this game so who steps in is unclear; (perhaps?) Segares, Nyarko, or Anibaba.
Possession – Chicago have played like Jekyll and Hyde this year depending on being at home or away.  Here's the diagram before I offer up some other trends based upon them playing at home or away…
Overall Chicago have averaged 11 more minutes of possession when at home versus on the road.  In addition they have played much more aggressively at home and visiting teams have averaged roughly 8 more defensive clearances than those playing at home; this translates to more penetrations by Chicago into the opponents defending third.
Perhaps even more telling is Chicago averaging over 5 more shots taken per game at home than on the road.  That has translated to two more shots on goal and almost 1 full goal more at home than on the road.  This team kinda sounds like Portland from last year… just can't get it done on the road but they are quite dangerous at home.
To magnify that a wee bit – it is feast or famine for Chicago at home – they have three wins and three losses – they go big or stay home.  A likely bet this game could be +2.5 goals if you follow that sort of stuff.
Portland – no secret here if you saw my featured image – Portland continue to simply perform better in all areas of attack compared to their opponents.  The lone loss still remains that game against Montreal.
Defense – With Soumare paring up with Berry now, the loss of Friedrich doesn't seem as drastic as it might have been.  As for the rest of their back four – the minutes logged seem the best indicator to show that Segares and Anibaba are working just as hard as Jewsbury and Harrington.
As noted in Goals Scored both Anibaba and Berry will get involved as appropriate with Anibaba having more impact in wing play and Berry lending support from set-pieces.
If we do see Anibaba or Segares press forward Lorentowicz will have his hands full if Portland can gain quick possession and play off the counterattack.
In the Timbers back-four both Jewsbury and Harrington continue to log tons of minutes while the revolving door of center-backs continues to challenge the art of communication.
Kah showed great leadership in his first game with Portland and provided even more grist on working the off-side trap than Silvestre.  My guess is that both he and Baptiste will need to keep clued in to the Chicago little guys (Magee and Rolfe) if those two rotate as much as Valeri and Nagbe do.
Wild Things – Portland have done a very good job of minimizing fouls in the defending third and that trend needs to continue; giving away set-pieces creates an immediate goal scoring opportunity and the fewer that Portland cede the harder the opponent needs to work in creating their own.
As for Chicago – Paladini leads the team with four Yellow cards; so if he gets the head nod hopefully Portland can lure him into a another – what is really interesting with Paladini is that he's only conceded 7 fouls in total so when he fouls he usually gets booked (over 50% of the time).
As for their "disruption" guy that title obviously belongs to Lorentowicz; he leads the team with 18 fouls while Duka and Segares (fullback) are a close second and third.  Their other defenders fall way down on the list so a good target area for a free kick might be the Chicago defensive left – or our right attacking third…  perhaps an indicator on Segares being caught out of position is his rather high rate of fouls down that wing???
With respect to their team in home versus away games – no clear info here like we saw with DC United – their foul totals seem to be below average and no apparent trend can be spotted with respect to winning, losing or overall possession numbers.
Substitutes – Guillermo Rivera seemed to believe that Santos might be the first sub.  I would offer that Alex, Pause (if healthy) and perhaps Amerikwa given certain scorelines might be used.  How the others might fare is unclear.
With respect to Portland – scoreline will drive who gets offered up in this game as the minutes pass by – good options whether we need a goal or need to defend a lead.  Valencia is a proven goal scorer near the end of a match and if down a goal he is likely to get called on.  To date he is +5 in my +/- rating.
Other options will depend on who starts – if Kalif starts Zemanski and Zizzo are available while in defense there will be McKenzie.
In closing – a tough game – they all are really and three points here would be superb… variation, nuance, and deception – maximize the fog of war and minimize the ability of the opponent to figure out what you are doing.
You can follow me on twitter @chrisgluckptfc
Next up Match Analysis Portland Timbers v Chicago Fire