Quick update… Portland Timbers preparation for Chicago Fire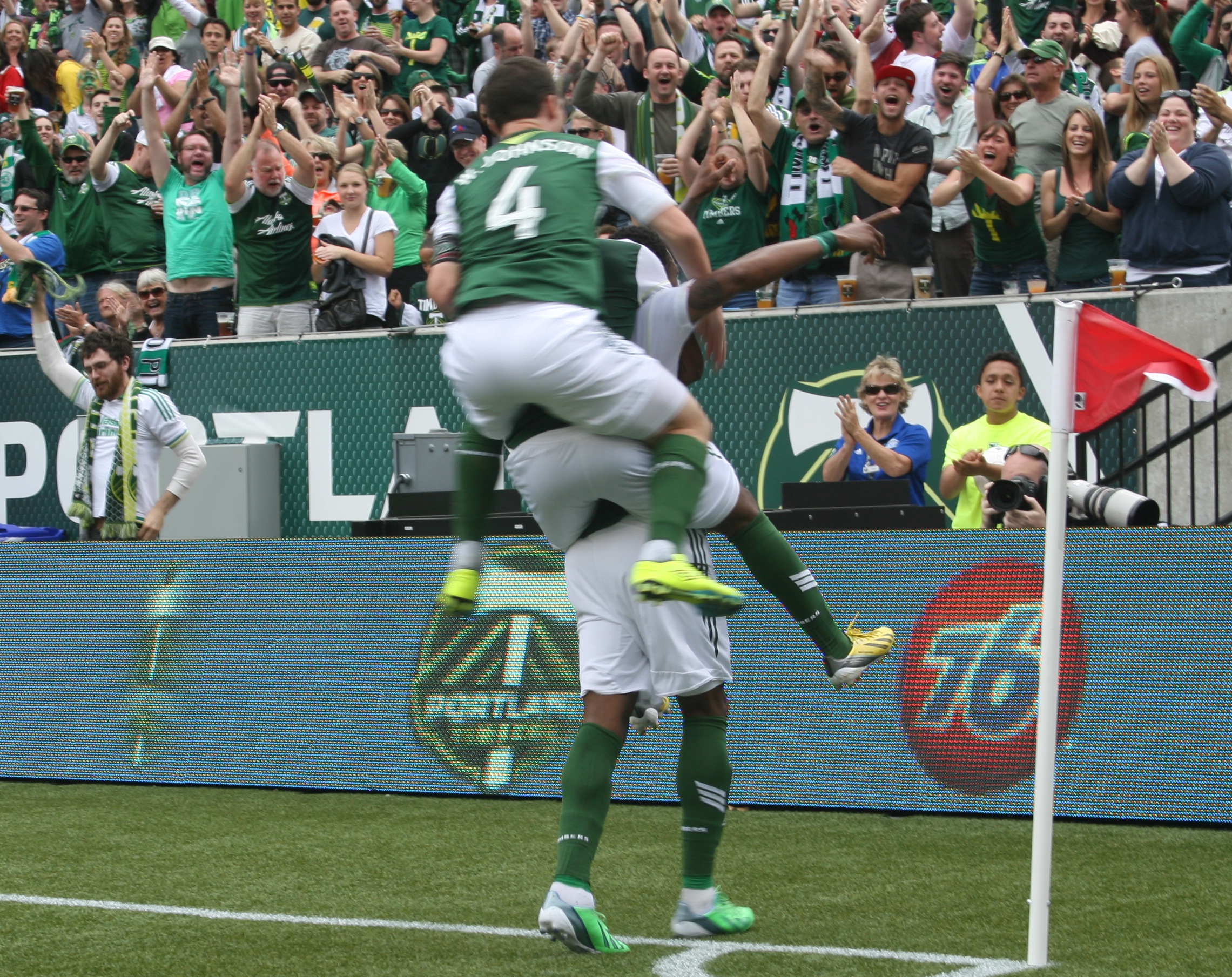 Some stray voltage for your consideration as I work to prepare another in-depth Match Preview as Portland Timbers head to the mid-west for a match-up with Chicago Fire…
In an interview yesterday Caleb Porter discussed thoughts on Piq and Ryan Johnson for the future – perhaps this signals a more active role in rotating these two center forwards in the future?  Here's portions of that interview that include a chat with Jack Jewsbury…
Caleb also provided thoughts on Ben Zemanski developing a stronger role in the central midfield area. I'm not sure how that translates to the pitch yet but perhaps this opens up Caleb leveraging a Christmas Tree (4-3-2-1) formation (concept) in addition to the 4-3-3 as well as the developing 4-4-2 both with and without two traditional #9's?
The greater the variation he can offer to opponents the harder it is to prepare for the Timbers… nuance, deception and intrigue – is there a relationship between how much additional deception he offers and their ability to continue this strong run of productive games?
No additional thoughts on the back-four but it was interesting to see Miller rotate out left while McKenzie settled into right back late on against the Hammers… No doubt that Harrington and Jewsbury are both logging significant minutes out there and Caleb surely indicates his awareness about keeping fresh legs as the hot summer approaches.
Caleb also indicates he is looking at a crucial 16 players that make up the heavy lifters as the season progresses, Valencia continues to impress in direct-play type environments and adds a dimension that is critical in late game substitution situations.  As usual with some younger lads, learning to manage a full ninety minutes of play is a difficult task and may take some time.
If anyone knows this it is Caleb, his time managing the Akron (pronounced Ak-rin) Zips gave him routine exposure to seeing his teams and individual players mature from year to year to year…
On to Sal… things remain a wee bit unclear about fan-fav Sal Zizzo at this time. From what I've seen he's been working to increase his positional play and improve his strength in left footed crosses while continuing to garner major minutes and play key roles with the Reserves.
Like Valencia, Zizzo adds that additional option towards the later stages of a game where the scoreline might dictate a slight change in tactic.
All other thoughts are on preparation for Chicago this week; Magee and Soumare have their attention but as soon to be noted in my upcoming match analysis Lindpere is really the oxygen that keeps the Chicago Fire burning… more later this week… to include a couple (2-3) of different offerings on how PTFC 'might look' when kickoff arrives in Chicago.
To wet your whistle here's a good article from the Chicago Fire website…
Next Up Match Preview Portland Timbers vs Chicago Fire…