Match Report – Portland Timbers (3) Sporting KC (2)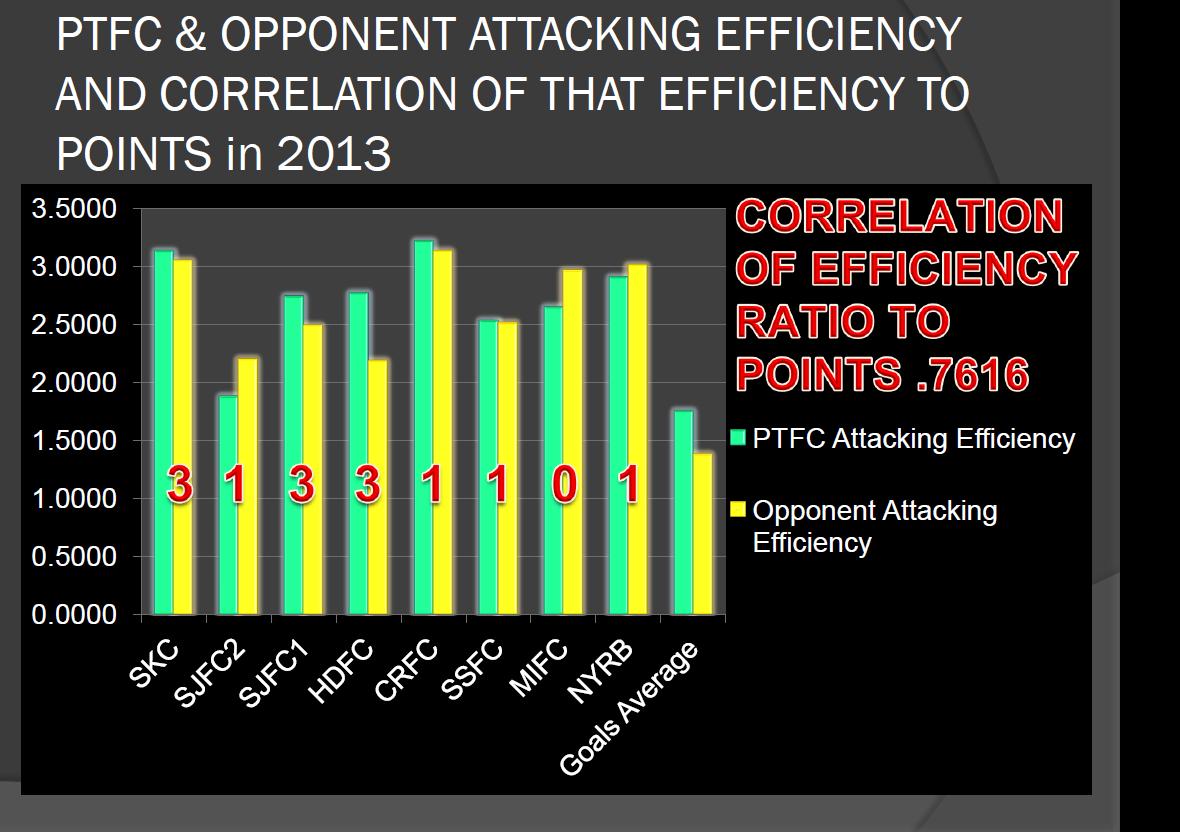 Full on – full speed – full contact – in your face football; this game nailed it for brilliance!
If last night's game didn't get in your blood and get the adrenaline flowing I don't know what will!
Perhaps by now your adrenaline rush has subsided?  It hasn't yet for me but I'll do my best to offer some tame tidbits, trends, and tendencies that help set the tone as this stellar early season continues to unfold…
Tidbits…
Ab-fab/superb save by Donovan Ricketts at the 91'08" point (stoppage time) – in my opinion another MLS Save of the Week… simply stated a brilliant/wicked "Lazarus Save" as brought that ball back to life from near death in the back of the net…  could that be three on the trot and four out of eight for Rickett's?
I offered up before this season began that Rodney Wallace was one of my five major keepers from last years' team to this years' team… again his presence and play have paid off for Portland!  Rodney continues to lead Portland with a plus 6 in the NHL 'plus/minus' rating…  I haven't checked but given the number of goals scored by Portland he probably leads the entire MLS in that statistic…
Further to that was the complicated role he had yesterday – especially in the second half; in case you missed it he actually dropped back to help JJ run right back – and only his great athleticism saw him well placed to take on that through-ball from Chara to score the game-winner…
Ryan Johnson 12 shots taken, 8 shots on goal and 4 goals scored – 50% productivity and 67% efficiency!  If he's not on your fantasy team he should be…  nice!
Diego Chara and Will Johnson again show dominance in pressure, tackling, and severely hampering the opponent as they try to push the ball (on the ground) through our midfield.
In case you missed it… Even though Strong and Earle acknowledged that Harrington and Jewsbury swapped to maximize the relationship between Nagbe and Harrington down the right I would offer that the swap also helped balance the overall speed of the back-four defenders against an SKC side that shows no favoritism in which side it penetrates; to prove my point SKC penetrated down their right 39% of the time while entering the red-zone down the middle 30% and down their left 31%.
So this was supposed to be a battle of the two best possession oriented teams in MLS; irony of ironies – within 1 minute – one of the best possession teams in MLS had hoofed a direct attack long ball – got a throw-in set-piece and scored a goal…
So much for Capt Obvious possession based football by SKC.  Even more ironic is that their other goal also came from a set-piece that was a 'designed 2nd chance play'.  So did SKC really control this game given the final count on time of possession?  More later on that…
Graham Zusi – I'm still not convinced that Graham Zusi is worthy of all the media praise he seems to garner; I thought he had marginal success in this game and at times was completely outplayed – if he is the Landon Donovan incarnate the USMNT is hurting.  As a leader on the USMNT I would expect him to have far greater physical and mental presence/influence in a game like this.
If I were giving player ratings for SKC I'd offer a "D" – even with his assist he was outplayed completely… Perhaps someone can help me better understand why so many folks in the media think this guy is great and deserves to represent the National side in the World Cup… he absolutely does not play defense nor does he know how to position himself to play defense…
Since I'm rabbiting on about the USMNT I'll offer a thought on Besler… Ryan Johnson owned Besler and he also was out of position on a regular basis… Collin as well as it was Collin's pinching forward that led to the second goal and Besler's poor positional play that led to the PTFC game winner…  Apart from his throw-in capability; which is usually better served by a fullback he was marginal at best as well…
I'm not sure I've ever read anyone giving Zusi or Besler a bollocking in the press – maybe I'm the first… I don't know – but these guys need to play a lot better in the MLS to be worthy in my books; perhaps others have a different view?
Great body check by Harrington in the 18th minute against Sinovic – in the NHL that would have been called 'interference'… nice touch Michael!
Without going through all the OPTA data here's some of my takeaways on the tenor of this game – stop-start, chippy at times, lots of interceptions, lots of 'ground attacking through-balls', lots of tackles and lets of turnovers in the midfield…  Portland capitalized on midfield turnovers and Sporting KC didn't… the better team won.
As noted in my match preview – once bitten twice shy with bringing on Alhassan with a one goal lead – as noted Zemanski was the first sub and Piq the second…
With the injury to Futty Danso Portland are really thin at the center-back position and the sooner they can sign someone the better!
In my match preview I offered up that SKC liked to pinch their fullbacks forward and play their center-backs higher and wider; a turnover in the right place could get Portland a goal in counterattack… the Timbers got two goals on the counterattack following a turnover in the middle third… and a turnover in the middle third also indirectly led to the corner kick by Valeri after Nielsen  made a save on Wallace's screaming shot from atop the 18 yard box… no doubt Vermes is fuming mad about that!
There were far too many off-side calls in the second half; Portland can get better at their timing in that area… there is always room to improve.
Diego Chara came out unscathed in Yellow cards this game; well done!  – No doubt that foul called against him when he tackled the ball from Zusi was down to "interfering with a promising attack"…
On to some trends and tendencies…
First up… Penetrations and Goal Scoring Opportunities.
Kansas City, like San Jose, dominated the second half in possession, penetration and creating opportunities.
But unlike San Jose – SKC failed to convert… don't forget that wicked save by Mister Fanstastic at the 91′ minute mark nor the two sitters Collin missed in the final 15 minutes – one 2 feet in front of goal…
On considering this diagram an interesting representation is the height of the white bar compared to the green bar; the closer they are in being the same height the more efficient the team is in converting penetration into goal scoring opportunities; the bigger the difference the less efficient.
Of note is how efficient SKC was in their 15-30 interval as well as their 60-75 and 75-90 intervals.  During those three sections Kansas City created multiple chances from one penetration… here's a reminder of how this diagram took shape versus San Jose…
This same pattern occurred against San Jose and it will be one to track a bit more closely, as this season progresses, to help determine how effective Portland can become in reducing the opponent's efficiency in the later stages of the game.
So what does the overall attacking efficiency look like for Portland compared to their opponents after game 8?
The trend continues and the correlation between Attacking Efficiency and Points Scored gets stronger… not only visually but statistically as well.  A correlation of .7616 (the nearer the absolute value of "1" the better) is up two tenths of a point compared to two weeks ago… the more data collected the more value the correlation can represent the data points collectively.
A side note here; after the game I opined that this was one of their most efficient games to date; based upon this data the only other game where PTFC performed 'statistically better' was the game against Colorado… a blinding game as well as PTFC came back from being two goals down to garner a one point draw…
Now a diagram of interest for the real stat geek…
As a point of interest I decided to check and see if any one of my seven PWP data points (TOP, PA3, GSO, Clearances, ST, SOG, SG) independently had a better or worse correlation to the End-Result (points in the league table).
In viewing the data, to date, the strongest single data point correlation to 3 Points, 1 Point or Nil-pwa is goals scored (.41); oddly enough the second best data point for correlation is "clearances"; aye… although this is an inverse relationship (correlation is roughly .35) it could be opined that a team with fewer clearances in a game stand a better chance of winning because their overall defending is not as stressed when having to make many clearances.
And more to the point – there still remains no reasonable correlation between overall time of possession and 3 Points…  perhaps more time will yield a different conclusion?
With that offered for your consideration here's the overall diagram on Possession with Purpose to date…
As noted throughout this effort, a total of 22 games worth of data is needed to fully establish a statistically viable relationship; as things stand today the red line provides a logarithmic trendline on how the data is beginning to take shape…
Curved Air Attack and Defense; no diagram here just some observations for your consideration…
SKC vs San Jose… Sporting KC had 50% fewer Headers (38 vs 74), 50% fewer Long Ball Goal Kicks (11 vs 23) and more than 50% fewer Flick-ons (14 vs 32); as predicted SKC played a possession based game mostly on the ground.
With respect to Portland; they also played fewer Headers (24 vs 30), fewer Long Balls from Square 1 (18 vs 28) and fewer Flick-ons (6 vs 10)…  Again some rather compelling information to indicate this was a ground possession type game…
Bottom line here is that when all said and done Portland dominated Kansas City on their own turf; a truly remarkable turnaround compared to last year…
In closing…
If the tenor of this info isn't compelling enough on how well Portland played the counterattack tonight here's a blurb (post game) from the SKC Assistant Coach Kerry Zavagnin…  Courtesy of MLS and Sporting KC.
Expectations will no doubt increase with the large fan base of Portland (both here and abroad) – and they probably should — somewhat…
I remain cautiously optimistic given that 75% of the season still remains… but no matter how you slice it this team is just a whole lot better than what was on the pitch last year at this time.  The promise to the fans by Merritt Paulson remains on track – but a center-back is needed in short order.
Bottom line at the bottom; I've not tracked MLS for very long (only about 18 months now) so I'm still a 'noob' when it comes to crackin' good games but in considering the games I have seen this one ranks as the best one; others may have a different view on that given the history of this team.
Next Up Match Preview – Portland at home to New England.