Player Ratings PTFC vs AIK

As promised here are my ratings for this last pre-season game.  My initial guess going into this weekend against New York is that the starting 11 will get a slight tweak (Silvestre starting in lieu of Tucker-Gangnes).  But that tweak won't be the result of any player performance versus AIK.
So, you know my methods and up front (given the lack of yellow cards and no school boy errors) there are no F's to offer.  If anyone did rate a player on the low side this game it beggars belief in my opinion.  An additional editorial note here; as offered up earlier this was the single most productive game I have ever seen for Portland (pre-season or whatever) in terms of generating penetration, creating goal scoring opportunities and dominating the time of possession.
Clearly the addage that when 'you' have the ball the opponent 'doesn't' applies here in terms of defense.  Given that there is no player rating for this game where a D was issued either.  In my view it's simply not possible to rate any player lower than average when the team performed so superbly; others may have a different view.
Bottom Line Up Front (BLUF) = This was the single most productive game in generating offense and playing a reasonably strong defense of any game this pre-season.  Especially when you consider our combined experience in MLS regular season games for our two center-backs was just about 90 minutes.
I start with the Captain, Will Johnson.  While many might offer that he wasn't involved in too much offensive buildup this game I would agree but given the strength of AIK in attack and the overall lack of minutes for our two starting center-backs his time attending to the offensive side of this game can and should be forgiven.
Leadership on a pitch is a funny thing at times; some of the most innocuous and boring play sometimes has to fall to one player in order for the glue to stick for others.  In my view Johnson clearly provided the boring part of this offense by being a relief valve, as needed, while also thinking defense first!
Yes, AIK scored early, down our right wing to be precise, but when it came to elevated play Johnson had more influence in this game then many will credit him with.  Sometimes invisibility to the novice eye in this game is a good thing.  My grade for Will this game was a B.
Darlington Nagbe: Just a whole ton of ball possession and control; as well as an active role in closing down with pressure when appropriate.  The obvious observation here is that Darlington provided the assist that led to Harrington's goal.
But from the standpoint in overall management of the ball between the midfielders, high presssing fullbacks and other forwards this was perhaps the best overall, 90 minute, game I have ever seen Darlington Nagbe play in a PTFC uniform.  He not only rotated right and left but he also, for the first time I can remember, penetrated deep into the corner outside and around the 18 yard box.  My grade for Darlington Nagbe was a B.
Diego Valeri:  While most of the 'unseen' activity went the way of Will Johnson, like Darlington, much of the 'seen' activity for this game rested with Diego Valeri.  Again the ball possession and control (he is the lead attacking midfielder) had tons to do with Diego and his positional play with others.  A brilliant throughball earlier may have netted a goal for Nagbe but for missing the far post.
That being said the combined linkage and regular movement in penetrating both sides of the attacking 1/3rd have much to do with Valeri.  How can you really rate the leader in the attacking midfield as being anything other than a B when consdiering the obnoxious offensive output of PTFC this game.  As indicated Diego Valeri gets a B from me.
Diego Chara:  First off this was a very aggressive game and quite a bit of pressure was applied by both sides in the first 45 minutes; with AIK controlling the better part (9 of the first 15 minutes) so the level of energy offered up early seemed to indicate significant pressure by AIK in trying to forge that early goal in a 'typical away game' environment.
Success was had eventually in the 22nd minute down our right wing; the area primarily patrolled by Miller and Chara.  Even with that goal against it is good to see, at this stage of the pre-season, Diego Chara going a full game without a yellow card given the extensive pressure applied by AIK in the first half.  This not only speaks specifically to Diego Chara but to the other players as well.
As offered almost immediately this game was the best attacking football I have seen from Portland but that's not to take away from anything offered by AIK in the first half.  Defense was needed and after that initial goal the defenders shut down AIK.
Nonetheless, goals count in the regular season and tracking back to support the high and low side of the right corner is a reasonable expectation given Diego's role in that area in support of Ryan Miller.  And even with that stellar attacking approach for PTFC I think one of my few C's will go to Diego.
Ryan Johnson:  His play today wasn't just about taking a shot; in all fairness I'm not sure exactly how many shots Ryan took but somewhere in that cloud of 25 he had a few for sure.  That being said he was marked by some very strong center-backs and with their habit of playing a wee bit higher up the pitch his role in dragging them left or right to free up Nagbe or Alhassan was just as important as 'being on the ball'.
When I look at the overwhelming numbers and distribution of penetrations into the attacking third it's clear to me Ryan was just as important being a target as he was a non-target.  As I indicated in my approach to player ratings forwards have just as much responsibility in team play as all the other outfield players.
So although his shots taken and shots on goal weren't  brilliant (hard to live up to his recent hat trick expectations) his worthy play up top in assisting with a good first half and a stronger second half warrants him, in my opinion a C; a 'finishing touch' gets him a B.
Kalif Alhassan:  Our somewhat diminutive forward on the right had some bright sparks this game and some not so bright sparks this game.  On occasions his touches let him down but again like Ryan Johnson he provided great distraction at times and solid play down the right.  Linking with Valeri occurred as did some overlapping play with Ryan Miller but nothing special held itself up to me as garnering merit that I haven't already seen from Kalif before.
All told his threat down the right, without the ball, gave AIK just as many fits as his slight touches and little dribbling episodes.  In considering the forward play today it was balanced; KAH adds his dimension to the pitch like Nagbe and Johnson add theirs.  A wicked good combination and one that should be dangerous for New York this weekend.  My final grade for KAH was a C.
Michael Harrington:  Superb match from Michael in many different ways; while there was the odd scare when AIK countered the lack of penetration by AIK down our left (13 PA3) speaks volumes in his ability to link up with AJB as well as Will Johnson.  And to boot he also provided the equalizer at the 75th minute with some brilliant linking through Nagbe.
On occasion Michael did penetrate a wee bit deeper than normal but his slide into the box just atop the 18 brought just rewards.  I think Harrington absolutely loves playing in this system and it works well to his strengths.  He has vision and he links nicely with all three midfielders as well as the left forward.  All told Harrington was part of 21 separate penetrations into the AIK defending third.  My final grade for Harrington was a B.
Ryan Miller:  Ryan also played a very strong match the other night; I'm still not convinced his crossing ability is as sharp as it can be.  Sharper accuracy and the right amount of loft will him better in providing that higher/wider threat that needs to come in support of KAH.  As with Diego, Ryan has some accountability with respect to that goal against.  AIK penetrated deep into his corner and got free for a close in shot where Ricketts had very little time to save it.
Yes the ball came in at an angle where Ryan was not directly accountable for it based upon his current position.  Nonetheless penetration into the 18 from the right wing is an area where Miller needs to be attentive even if it is the center-half having to play the ball.
That being said, when looking at the total penetrations down the right wing (27) Ryan had a big part in that so his support in the attacking side had goodness; he did link nicely with KAH on occasion and a pinch-in towards the 18 yard box will help keep that defender more honest and open up some more space for KAH.  With time I think he gets there.  For Miller my grade is a C.
Dylan Tucker-Gangnes:  The rookie played well again.  Nice vision and comfortable on the ball when appropriate but perhaps still getting his feet wet on positional play when lining up and anticipating penetration from the opposing center forwards.  If memory serves it was DTG who was man-marking the player that actually got deep into right side of the 18 yard box;  tough angle to defend on and with Ricketts having to commit earlier than he wanted, Goitom slotted home his steep angled shot for a 1 – nil lead to AIK.
There were opportunities for DTG to contribute on corners and I think a stronger body frame might get him an additional edge or two when battling for headers or additional space in the box.    With more time, and continued patience with the ball at his feet, he will develop into a top defender for PTFC.  In terms of 'building from the back'; the long balls from DTG to the attacking third more often than not missed their target; the linkage on short balls though showed value.  My final grade for Dylan this game was a C.
Andrew John Baptiste:  Hard to imagine he was the gray haired veteran for the center-backs this game and for the most part I thought AJB and DTG worked well together; I'll bet it's quite cool for those two young guys to get playing time together at such a young age in front of such good crowds.
All told I thought AJB offered up some strong defensive skills this game as well as some very good headers on corners.  Center-backs are relied upon to get their bodies in there to create space and use space.  An inch either way and perhaps DTG slots home a goal on that corner.
That being said there was an occasion in the second half where both AJB and DTG could have done better.  One of the best times for a team to strike back is just after the opponent scores.  If not for a stunning save by Ricketts both those guys might have been gutted.  From a 'building from the back standpoint the long balls from AJB, looking to penetrate the attacking third were mostly unsuccessful in reaching their target.
Both DTG and AJB had about a 20% success rate in reaching their target in the attacking third where possession was maintained.  Both could get better at that; otherwise his linkage with the midfielders was good.
In considering the overall dominance by the Timbers in attack it's no wonder the back four might have gotten a wee bit complacent but when considering the overall lack of penetration down both wings as well as the middle strong credit needs to go to both DTG and AJB.  Neither of them warrant a B in my opinion but like DTG Baptists warrants a C.
Donovan Ricketts:  Here's where it was obvious to me that Ricketts is a solid keeper who leads his back four.  On more than one occasion I saw Donovan provide some leadership and guidance to his two center-backs; kudo's for that and definitely a 'switched on' action for this veteran.  Unlucky on the penetration down the right leading to the AIK goal and for me the money was earned on that hard shot just atop the 18 yard box late in the second half.
Others may have a different total but I saw 8 shots on goal against Donovan; yes one or two of those were a tad bit high or wide, but for a keeper, at that close of range, all shots look wicked and garnered his attention/reaction.  From a 'building from the back standpoint Donovan mixed it up quite well in the second half compared to the first.
Not a bad idea though when considering the short amount of playing time DTG and AJB have together not only in pre-season but in actual MLS matches as a whole.  Good leadership at the back and if not for the goal Donovan gets a B; with the goal scored my grade is C.
Substitutes:
Frederic Piquionne:  I like what Piq brings to the pitch and his addition created almost no change in the overall attack of Portland.  Perhaps one might argue that when Valencia was brought on that attack became even more dangerous.  The nice thing about Piq is he knows where to play and reads the game well (based upon what I have seen) and anytime you have a traditional #9 occupying one, if not two center-backs, (bringing a physical presence as Caleb likes) it just opens up more space for others.
In terms of overall grade for substitutes here's something I didn't cover in my basic guide.  Substitutes are brought onto the pitch for a specific role; in this case I read it he was brought on to provide the same physical presence and maximize his opportunities and those of his teammates when penetrating the attacking third.
Piq didn't come on to play defense; he came on, did his job and continued to help others play better while also having some good opportunities himself.  My final grade for Piq was a B.
Jose Valencia:  Wow, just wish he was stronger with his left peg…  there was every likelihood that PTFC could have scored two goals after Valencia came on.  He replaced a well used-up Nagbe and injected some significant energy into an attacking side that was the energizer bunny to begin with.
Like Piq I don't care how much time he had on the pitch; all subs for Porter will come on for a specific reason and Valencia's role was to engage and penetrate and attack.  He did that and if he scores that game winner in the end he gets an A; for me my final grade for him was a B.
In closing I am putting together a 'look-in' for the regular season as the New York game fast approaches; some thoughts on acquisitions, team play, PWP, leadership, and results; the final measuring stick – the most obvious and most brutal way to assess team success.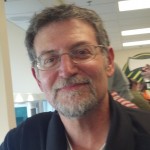 I have been covering the Portland Timbers and Major League Soccer, as a community blogger/analyst for the Columbian Newspaper, since June, 2012. Since then my involvement in soccer analysis has expanded to include participating in the Regional Emmy Award Winning Soccer City PDX TV Show (Comcast Sports Northwest). My unique analytical approach has been published in Europe and presented at the World Conference on Science and Soccer 2014. I also appear regularly as a co-host on Rose City Soccer Show and the Yellowcarded Podcast. You can find my work on PossessionwithPurpose.com, PTFC Collective and Prost Amerika.