Individual Player Ratings

With my individual player ratings coming up this season I'm offering this blog as a future reference point for those who want to know my system and approach.
Before offering up the categories here's the four areas of import I think and feel are relative to an 'individual game day performance':
1. Forwards and their productivity in the singular activity of converting a goal scoring opportunity into a goal; goals scored versus shots taken ratio.
2. Goal Keepers and their saves percentage in blocking shots from a forward; goals saved versus shots on goal ratio.
3. Players who get red cards for inappropriate behavior / play anywhere.
4. Players who get yellow cards within 25-35 yards of the 6 yard box.
For me, in all other cases, the activities that occur between and around the boxes is 'team play'; therefore the strengths and weaknesses of teammates have just as much to do with an individual game day performance as the player themselves.
Teamwork – Primary role and responsibility of the Player (30%):
1. All positions on the pitch have some primary roles that include the intent for players to work with each other in creating or preventing goal scoring opportunities; the more created on the attacking side the better – the fewer the opponent creates the better.
2. In other words if there are large numbers of penetrations and GSO's created down one wing or another the midfielders accountable for defending those areas are just as accountable for that weakness as the fullback.
3. Likewise, if there are stronger numbers of GSO's created down the left wing as opposed to the right wing in attack then the left forward, left central midfielder and left fullback will have combined scores that probably exceed those of the players on the right barring some specific individual performance that outweighs that combined team productivity.
Leadership (30%):
1. This subjective analysis comes in many different levels; a team Captain has leadership roles but all the players on the pitch have leadership roles. Following is just as critical as leading; great leaders are also great followers.
2. Game conditions change and not everyone (to include the Captain) can see a change in game conditions at the same time so if a 'follower' sees a change in game conditions a great leader will recognize that and make adjustments as appropriate.
Red Cards (15%):
1. For me there is no excuse for a red card; reckless play is not good; there will be times when the judgment of a referee on whether or not some activity warrants a red card versus yellow card. While I might disagree with that judgment call it doesn't matter. If a player gets a red card there is every likelihood that the player will receive a D or F.
Yellow Cards (10%):
1. Yellow cards are not as severe as red cards but they can be given the location in which a foul occurs. The worst location is obviously the 18 yard box but teams can score goals on set-pieces from as far out as 35 yards. So any yellow card issued within 35 yards of the defending goal is not good.
2. There are occasions where some yellow cards might be issued for 'dissent' or some other stupid action like kicking a ball out of play to delay a game, or giving some verbal to an opponent that the referee hears. Those yellows aren't good either but if occurring outside the 35 yard area of the defending third I won't judge them as harshly against the individual.
Goals Scored (15%) "or" Goals Saved (15%):
1. Players on the pitch have opportunities to score goals while goalkeepers usually don't so this one can be a split category. Yes, goals win games but players usually don't score goals without having a strong amount of teamwork involved in creating that goal scoring opportunity.
2. The same can be said for Goal keepers; the most critical goals saved are those that come from shots taken outside the 18 yard box; scrambles inside the 6 yard box and around the 18 yard box are harder to save given less reaction time. So the further out that an opponent scores the less effective the keeper is in doing their job.
3. Those scrambles in and around the 6 yard box and some shots coming from within the 18 yard box are just as much the fault of the defenders as the goal keeper; others may have a different view but marking up or down with goals against will also come into play with Teamwork and not necessarily be a individual statistic just for keepers.
With that said grades are offered from A to F.  A great example of an A would be the game Ryan Johnson just had against San Jose. Hat Tricks are rare (very rare) and his goals scored came from using three different striking skills; an almost toe-poke, an almost chip and a flick-on with his head. All goals scored also came from different directions and on each occasion he was in the right place relative to the defender.
Unfortunately a great example of an F (and I don't expect to issue those very often) is the game Kosuke Kimura had against San Jose last year. Not only was Kosuke repeatedly beaten in the air and on the ground down the right but he was also caught flat-footed in the first 5 minutes of the game on a switch pass down his wing.
In case you missed it Kimura made a significant school boy error when that switch came in from their right midfielder down our right wing. Kosuke had is feet square to his shoulders (back to the goal) as opposed to having them 'front to back'. When that switch came in he lost at least two steps against the player he was defending against because he had to take extra steps to turn and chase as opposed to just pivot and chase.
The resultant was the attacker had at least two steps clear on goal and if not for a great save on the near post PTFC would have given up a goal in the first 5 minutes of the game. I don't expect to observe many school-boy errors in a game with professionals but when I do the grade will reflect it in some fashion.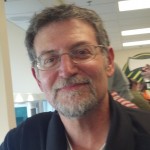 I have been covering the Portland Timbers and Major League Soccer, as a community blogger/analyst for the Columbian Newspaper, since June, 2012. Since then my involvement in soccer analysis has expanded to include participating in the Regional Emmy Award Winning Soccer City PDX TV Show (Comcast Sports Northwest). My unique analytical approach has been published in Europe and presented at the World Conference on Science and Soccer 2014. I also appear regularly as a co-host on Rose City Soccer Show and the Yellowcarded Podcast. You can find my work on PossessionwithPurpose.com, PTFC Collective and Prost Amerika.