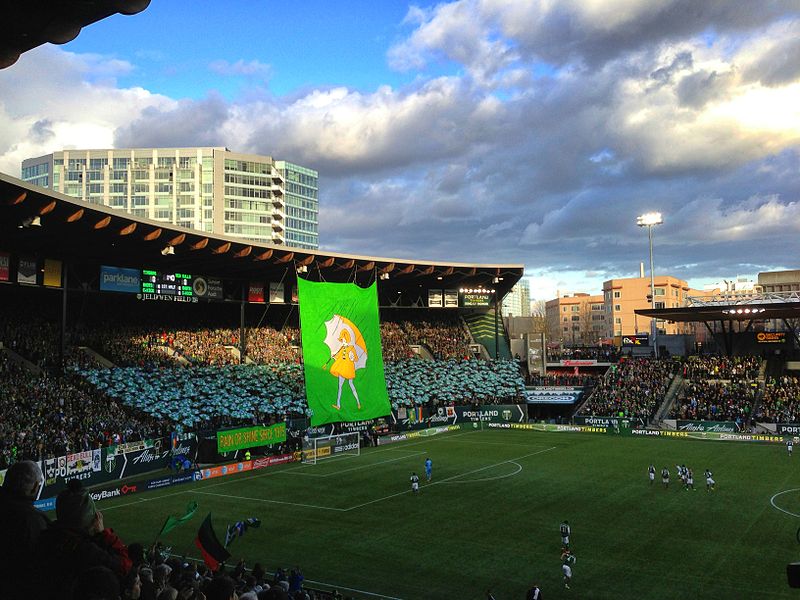 The Portland Thorns return home this Saturday after pulling 4 points from their first two road games this season.  The home opener will be the first opportunity for new head coach Paul Riley and a number of new players to play in front of a Portland crowd that more than doubled the attendance of the nearest team in the league.  The pressure will be on the Thorns to produce the goods at home after winning  the NWSL Championship in its first season, largely on the back of their road performances.  The Thorns had a better record on the road than they did at home, but with that crowd behind them, Riley will be hoping to make Providence Park a fortress this year.
The Thorns will be without all three of their US National Team players.  Alex Morgan has been dealing with an ankle injury, causing her to miss most of the playoffs last year.  Rachel Van Hollebeke (Buehler) was injured in the opening minutes of the recent US Womens' friendly against China.  And Tobin Heath remains in Europe with Paris Saint-Germain until their Champions League season ends.
Expected Lineup
In goal, playing her first Portland home game, will be FIFA World Female Player of the Year, Nadine Angerer.
In front of her will be a largely new back four, with only Nikki Marshall returning from last year, and playing as a Center Back instead of her the Outside Back Position she played last year.  She is joined in the Defense by newcomers Rebecca Moros, Courney Niemiec, and Emily Menges.
Sitting in front of the back line will be Defensive Midfielder Amber Brooks. Along with Allie Long, Sinead Farrelly and either Mana Shim or Angie Kerr.
Up top will be Christine Sinclair and Jessica MacDonald.  Most of Portland knows about "Sinc" but watch for Jessica MacDonald's long throw in.  Our first goal of the season was on a throw in past the near post for Allie Long to get a head on
It will be interesting to see how the team fares with only 4 returning starters available for selection.  That said the crowd should be fantastic and the Riveters will be loud.