Sky Blue FC visits Thorns FC in Playoff Preview?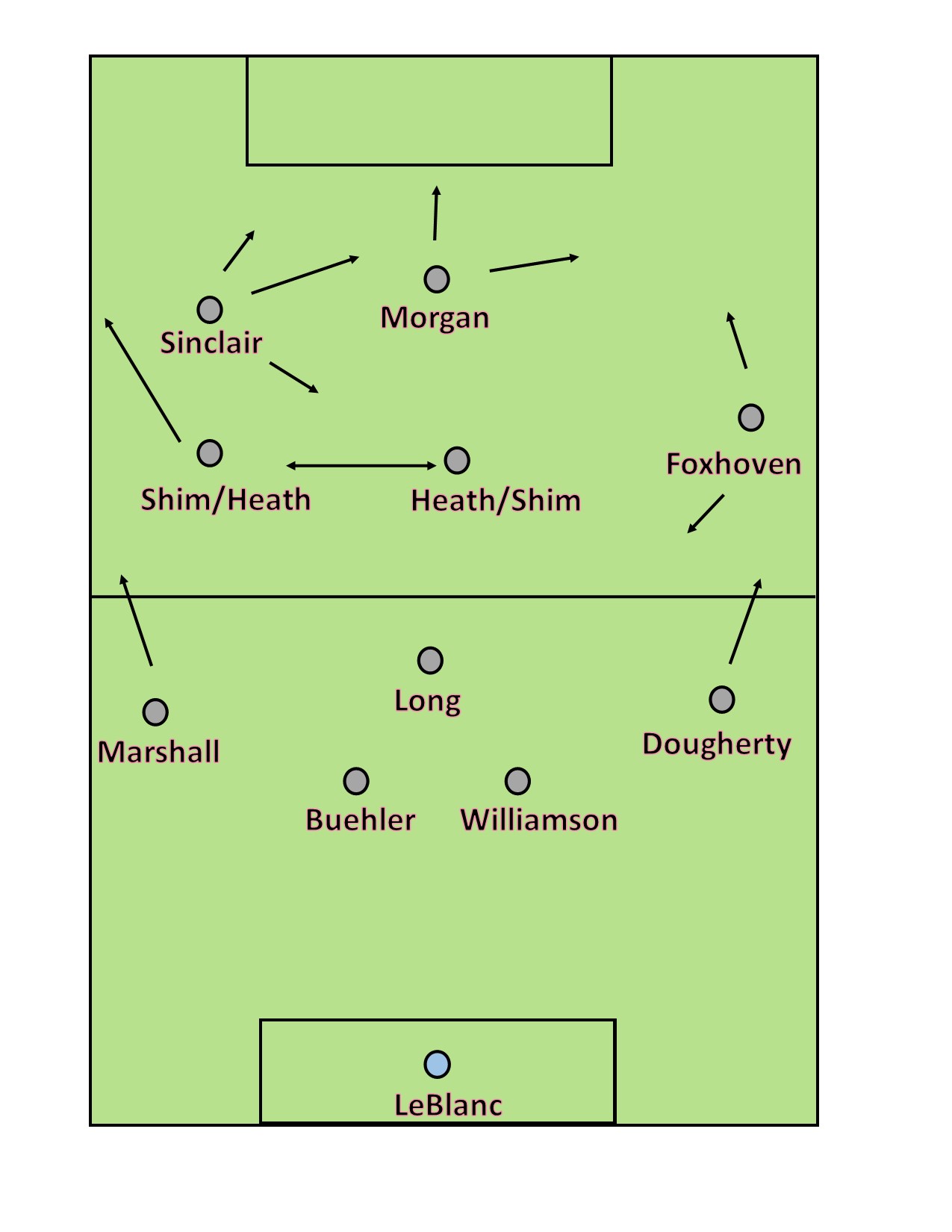 Sky Blue FC and Portland Thorns FC each come into tonights game on 31 points and with a +6 goal differential.
Yes the Thorns have a game in hand, but the result in tonights game may well determine which team gets to host its first round playoff game.  FC Kansas City extended its lead on the league with a win on the weekend.  Their 35 points has them in pole position to host the #4 playoff spot, currently held by Western New York Flash on 27 points.  both Boston and Chicago have an outside chance on 23 points with 3 games remaining.
Assuming that Kansas city wins at least one of their remaining two games, they will host the first playoff game.   Tonight's Thorns vs Sky Blue match up may well be preview of the second playoff pairing and home field advantage is up for grabs.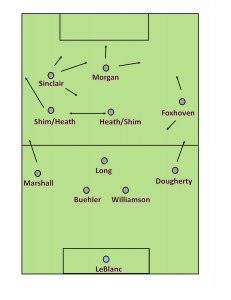 Thorns FC have found their offense of late scoring 10 goals in their last 5 games.  Part of this increase in offense comes from the arrival of Tobin Heath from Paris Saint-Germain.  Heath's ability to act as a playmaker and attacking center mid has freed up Christine Sinclair to move back to her more natural forward position.  This has taken some of the pressure off of Alex Morgan to lead the line by herself.
The real key to this success may however be Mana Shim.  When Sinclair was playing attacking center mid, Mana Shim was often playing forward.  But Shim's role was often to fill the space left by Sinclair.  Sinclair as a midfielder, was always going to make runs forward.  Yes, she would drop deep to win a ball, possibly even link up for a bit, but in the end, she is going to find ways to get deeper into the attack.  When this happened, Shim's responsibility was to balance space and fill the gaps in the midfield left by Sinclair's probing.
Heath's arrival has allowed Sinclair to return to her preferred position, but Shim's movement has remained crucial.  Instead of filling in the gaps in Sinclair's movement around the midfield, Shim now provides cover for Tobin Heath.  Sometimes Tobin Heath lines up directly in the middle of the field, other times she will shift over to the left wing to try and find space or match up's that suit her.  When this happens, it is again Mana Shim who is the make weight.  When heath wants to play out wide, shim plays center mid.  When Heath wants to come inside, Shim balances the team and drifts into the vacant left side.
Note:  despite all this change between center and left, Danielle Foxhoven stayed mainly on the right side, providing the width in the attack and acting as cover for Dougherty at right back.  Foxhoven was almost more midfielder than forward in this particular game.