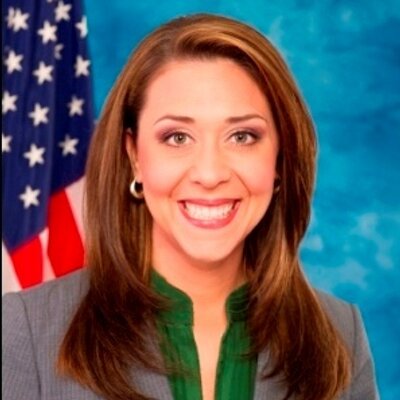 U.S. Rep. Jaime Herrera Beutler, R-Camas, has drawn a challenger.
Angela Marx, a Democrat from Clark County, filed to run against Herrera Beutler to represent the Republican-leaning district.
On her website, Marx wrote she had a heart attack in 2011.
"It woke me up in ways I can't even describe," she wrote. "It made me take a long, hard look at the future my children and grandchildren were facing. For the most part, I didn't like what I saw."
Marx noted she would hold open townhalls, which is a similar campaign platform Herrera Beutler's challengers have touted in the past.
"Unlike Republican Jaime Herrera Beutler, who has not held any open constituent meetings since she first won the office in 2010, you can expect a different type of behavior from me," Marx wrote.
She also plans to distinguish herself from Herrera Beutler by running a low-cash campaign.
"I've already been told by a state legislator that unless I can raise a cool $1 million that the national Party won't give me the time of day," she wrote on the blog Daily Kos.
She continued, "But I don't have any plans to raise that kind of campaign money – it's not the kind of campaign I intend to run. I'm going old school, running a ground game at the precinct level. I'll be investing early campaign donations in a campaign website and my first Field Organizer."
Herrera Beutler, on the other hand, has raised nearly a cool million.
As The Daily World recently pointed out, she's amassed $950,000 to Marx's $4,200.