Sen. Ann Rivers' message to teachers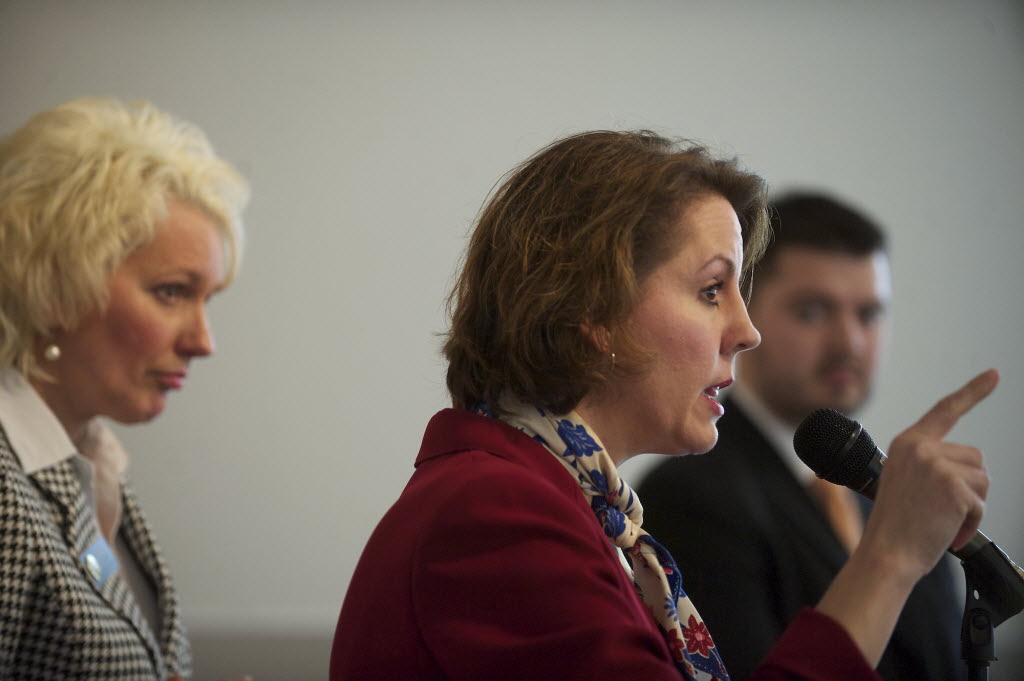 Thousands of local teachers protested in the past couple of weeks to try to send lawmakers a strong message it's time to boost school funding.
Sen. Ann Rivers, R-La Center, is convinced if teachers understood what's in the budget, they wouldn't be striking.
Here's a video message from Rivers:
[youtube http://www.youtube.com/watch?v=rZYjhHtPzLk&w=560&h=315]
And this weekend Rivers and Sen. Brandon Vick, R-Felida, will be hosting two townhalls aimed to chat with teachers and concerned citizens.
The first meeting is from 10:30 to 11:30 a.m., at the Camas Public Library, 625 N.E. Fourth Ave. The second event is from 1:30 to 2:30 p.m., at the Clark County Fire Station at Dollars Corner, 21609 N.E. 72nd Ave.