Clark County GOP continues to react to possible JHB censure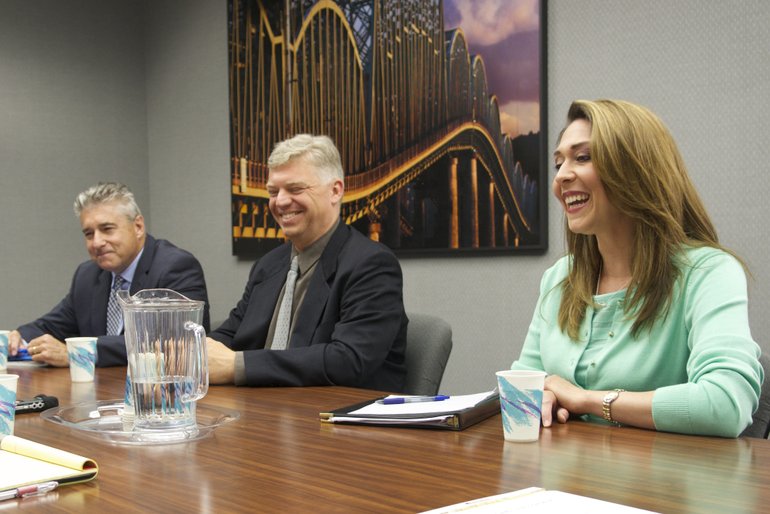 The local Clark County GOP chair is not backing down from a scheduled vote to consider censuring U.S. Rep. Jaime Herrera Beutler, R-Camas.
"Some are anxious this discussion will demonstrate the division in the party. We're pretty sure everyone already knows about the division. It is real, and each side's fears are real, but the potential to bring the sides together is also real if we actively listen to each other with honest courtesy and respect," Clark County Republican Chair Kenny Smith wrote in an email to his party.
On Tuesday the Washington State GOP weighed in on the debate and blasted the local party for considering censure.
Since the news first broke last week, many with ties to the Clark County Republican Party have responded.
Former Clark County Republican Chair Ann Donnelly wrote in a letter to her party that strong disagreements are inevitable.
"The proper method to settle these intra-party disputes is through the primary election system," Donnelly said. "Those PCOs (precinct committee officers) who disagree with our Congresswoman on some issues should be organizing themselves for the next primary election (if they believe they will achieve a reasonable objective)."
In her letter, she quoted another local Republican Stephen Gould.
"Never have I been more embarrassed to be part of the local Republican Party," Gould told Donnelly.
David King, who has held various positions in the local GOP party, wrote in an email the "current leadership of the local Clark County Republican party is DOMINATED by Michael Delavar supporters. They are the majority of the Tea Party in Clark County."
Delavar was Herrera Beutler's primary challenger.
Herrera Beutler has also responded, noting "a movement can't grow if it is more concerned with burning heretics than winning converts."
Smith said this is the type of dialogue within the party he's hoping to foster.
It will create a "better party in 2015 and a powerful force in 2016 as we welcome many newly-inspired activists from the presidential races into the fold through a culture and reputation for honest, civil (dialogue) on even the toughest of issues," the local GOP chair wrote.
The party is scheduled to vote in March.
.