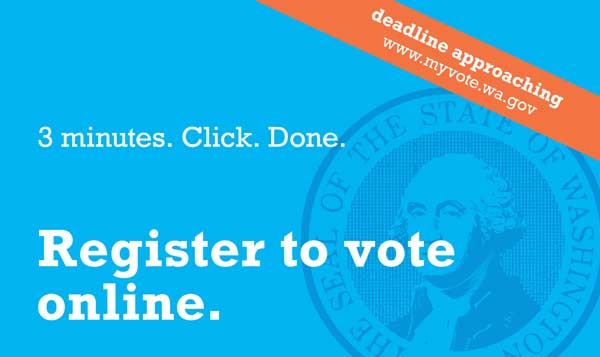 If you're eligible to vote but not registered, Washington's Secretary of State's office has a message for you: Take three minutes and register online.
There are 210,000 eligible residents in the state who aren't registered to vote. About one-third are younger than 18 and 60 percent are under the age of 30, according to the secretary of state's office.
If you fall under the eligible-but-not-registered category, you might see one of these postcards in your mailbox soon: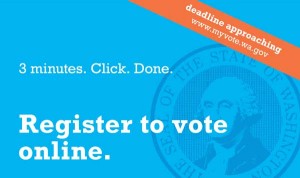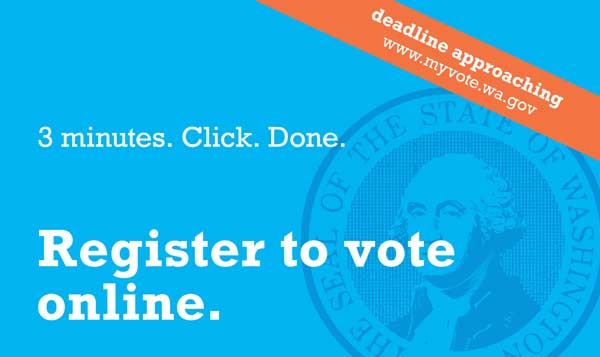 "We hope that citizens receiving the postcard will realize how easy it is to register online to vote here in Washington," said Secretary of State Kim Wyman. "Registering is that key step that will allow them to speak through their ballot on the important races and measures facing voters this fall."
Turnout for the primary in Clark County was very low, with only 28 percent of registered voters bothering to cast their ballot.
The general election is Nov. 4. The deadline to register online or by mail is Oct. 6. The final day for people to apply in person at their county elections office is Oct. 27, according to the secretary of state.
Federal grant money is being used to pay the $48,300 to mail the postcard to the 210,000 people.
Think that money could be better spent?
Guess you should vote!