So you're telling me there's a chance …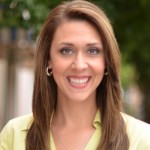 U.S. Rep. Jaime Herrera Beutler, R-Camas, has $766, 215 cash-on-hand to defend her seat in Congress, according to her 2014 quarterly report.
Her Republican challenger Michael Delavar has $5,360.
Delavar isn't sweating it.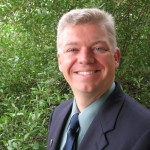 "Conventional wisdom dictates that the incumbent candidate with the most money is the sure winner," he said in a statement.
But the stunning and unexpected blow that ousted House Majority Leader Eric Cantor this week by a Tea Party rival who had nowhere near the same level of funding has inspired some, including Delavar.
Delavar said he believes it will help his odds in defeating Herrera Beutler.
[youtube http://www.youtube.com/watch?v=TCKOI24k_UY&w=640&h=390]
He sent out a press release congratulating David Brat on his victory in Virginia over Cantor, noting Brat was outspent by "more than 20 times."
When Delavar was asked if he considered himself a member of the Tea Party, here's how he responded:
"The Tea Party can mean many things to many people. Taxed enough already? Yes, I believe so too. Think that government is too big? Yes I believe that. Disappointed in the two major parties. Yes, I am too. Our elected officials should have allegiance to the constitution, not parties," Delavar wrote.